The Writers of Wales inspiring our communities: Literature Wales launches new database and funding scheme for events
Published Fri 5 Nov 2021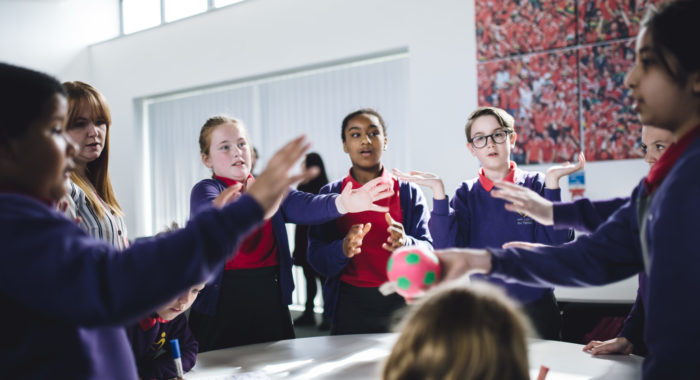 Literature Wales has launched its Writers of Wales Database, an online directory of the writers from Wales, to coincide with the opening of a new funding scheme for events.
Literature Wales' mission is to inspire communities, develop writers and celebrate Wales' Literary Culture. The Writers of Wales Database delivers these aims by offering a new service for Wales' writers as well as its creative audiences and readers. Similarly, the Inspiring Communities Fund funding scheme supports our vision of a Wales where literature empowers, imrpoves and brightens lives, by providing funding towards writers' fees, enabling literary events to take place and inspire audiences across the country.
Dr Cathryn Charnell-White, Chair of Literature Wales said: "Literature connects us to each other at a time of increasing division and global insecurity. The stories we read, hear, and tell each other help us to explore the complexities of our lives and make sense of the world. Now more than ever we need the power of literature in our lives and the opportunity to meet each other and enjoy the talents of Wales' writers."
The Writers of Wales Database
The Writers of Wales Database is an online directory of a wide range of Wales' writers. It is a central part of Literature Wales' digital network, which aims to showcase literary talent from Wales and beyond. The Database is an evolution of a previous directory, and is a free service for both writers and users.
Anyone can submit their profile to the Database, if they're an emerging writer or a more experienced writer, as well as literary and creative facilitators. Click here to upload your profile.
We invite event organisers, publishers, readers and creative audiences alike to visit the Writers of Wales Database to browse Wales' multitude of creative talents.
Funding for Events
Literature Wales' Inspiring Communities Fund funding scheme (a development of the former Writers on Tour scheme) offers financial support of up to 50% of the fees paid to writers for events including talks, lectures, creative writing workshops and more. These events can take place anywhere in Wales, in community halls, pubs, libraries, schools, youth clubs – and even on virtual platforms for groups who are meeting online. The scheme is supported by the National Lottery through the Arts Council of Wales.
Literature Wales want to enable more people in Wales to discover the joys of actively participating in literature. We believe that literature, in its great variety, has the power to connect communities and bring comfort, inspiration and hope to those who need it most.
Lleucu Siencyn, Chief Executive of Literature Wales said, "It's great to be able to share the Writers of Wales Database with our audiences, and to open a funding scheme that is vitally important to many grassroots societies and event organisers across Wales. Literature Wales's commitment to the development of writers and to celebrating Wales' literary culture is stronger than ever, and both of these initiatives provide a golden opportunity to showcase writers from Wales, and for us all to collectively enjoy and take pride in their work."
You can browse the Writers of Wales Database here, and you can click here to submit your profile. Further information about the Inspiring Communities Fund funding scheme can be found here.