Announcing the 2023 Tŷ Newydd Course Programme
Published Wed 25 Jan 2023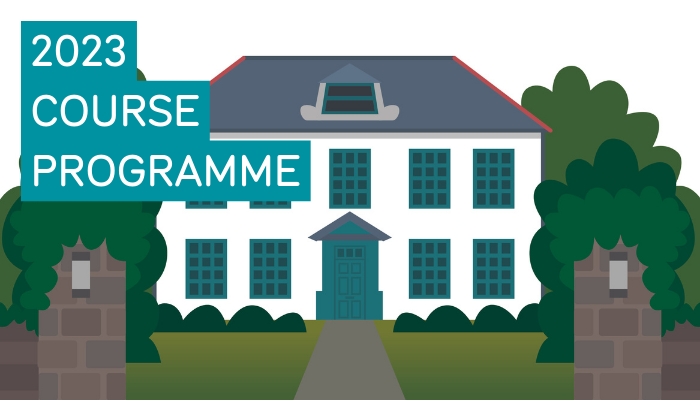 Literature Wales is pleased to announce the launch of Tŷ Newydd Writing Centre's 2023 programme of creative writing courses.
Over 60 writers are featured in the programme, including several best-selling authors, laureates and award-winning poets. The aim of the programme, which includes a range of weekend and week-long residential courses, is to help new and experienced authors develop their writing skills.
Health and well-being and writing for wellness will feature strongly as a theme this year. Our Poetry and Writing for Well-being course, tutored by poetry therapists clare e. potter and Jill Teague and their visiting guest reader Patrick Jones, will explore how writing can be healing. Experienced poets Menna Elfyn and Tishani Doshi will explore the connections between Poetry and Hope in their week-long course, welcoming John Burnside as a mid-week guest reader. And we will explore the therapeutic power of writing about food, feelings and family on our Word of Mouth course with Kate Young, Ella Risbridger and Yẹ́misí Aríbisálà.
The Climate Emergency also features prominently again this year, including our Life Writing course with tutors Katherine Norbury and Mike Parker, who will offer a safe and supportive space to think and write about life's journeys in the splendid natural surroundings of Tŷ Newydd. They will be joined by guest reader Kit de Waal.
Representation and equality within literature will also feature. Writing Queer Love with Andrew McMillan and Okechukwu Nzelu, a cross-genre week, will look at different techniques and ideas for writing about love – one of the hardest things to write. Our annual Emerging Writers course, this year tutored by Welsh (Plural): Essays on the Future of Wales editors Darren Chetty and Iestyn Tyne, will focus on (re)writing Wales, exploring the intricacies of Welshness and identity.
Some of our most popular courses and tutors will return including the Poetry Masterclass with Gillian Clarke and Carol Ann Duffy, two crime-writing courses in July to help you develop the tools needed to thrill, scare, and surprise your readers with Jacob Ross, Helen Sedgwick and guest reader Mary Paulson-Ellis, and another course in October with Alis Hawkins, Katherine Stansfield and guest reader Vaseem Khan, in partnership with Crime Cymru. For those of you wanting to write fiction we have a trio of award-winning Welsh writers joining forces for our short fiction course, tutored by Sophie Mackintosh and Rachel Trezise and joined by Cynan Jones as a guest reader.
Two courses in 2023 will focus on writing for young audiences; The Mab editors Matt Brown and Eloise Williams will focus on writing for young people, along with guest reader Catherine Johnson, and Zillah Bethell, winner of the 2022 Wales Book of the Year Children and Young People Category, and award-winning poet Alex Wharton will join forces to explore the world of writing fiction and poetry for children.
Together with our tutored courses, retreats are available to offer writers the time and space to start a new piece of work or to hit a deadline, whilst enjoying the peaceful surroundings and the homecooked meals provided by our experienced resident chef. Guest speakers and writers in residence from the publishing industry, including Poetry Wales' Zoë Brigley and Poetry London's André Naffis-Sahely, will each lead a retreat, running one-to-one tutorials, offering advice to those looking to take the next step towards publication, and welcoming two excellent guest readers during their weeks: Cardiff-based poet, Taz Rahman, and poet and translator, Mona Kareem.
If you're looking for a writing holiday, we also offer retreats at Nant – a beautifully refurbished Writers' Retreat Cottage on site at Tŷ Newydd Writing Centre. Formerly our warden's cottage, the property has been designed to provide a peaceful environment for writers to retreat from everyday life and concentrate on work in progress. Bursaries are available for Nant retreats, as well as our residential courses. Click here for further information.
All courses are available to browse and to book on our website: www.tynewydd.wales
For further information about Tŷ Newydd, or to enquire about any of our courses or retreats, contact Literature Wales: 01766 522 811 / tynewydd@literaturewales.org