Cronfa Gerallt supports Kayleigh Sydenham to attend a residential course at Tŷ Newydd Writing Centre
Published Thu 14 Apr 2022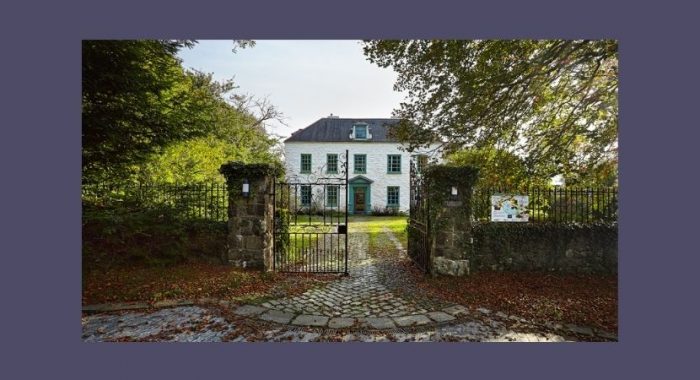 Barddas are pleased to announce that this year's Cronfa Gerallt recipient, which grants a free place on Tŷ Newydd Writing Centre's Cynganeddu course, is Kayley Sydenham from Newport.
Kayley's nomination reflects her outstanding talent as a poet and the dedication and enthusiasm she has shown over the past few years. Kayley won the main poetry prize at the Urdd National Eisteddfod in 2021, has been Radio Cymru's Poet of the Month, and has contributed extensively to panels and talks organized by Barddas since he was a pupil at Ysgol Gyfun Gwynllyw. She has also published her poems in Barddas magazine.
There were 4 week-long cynghanedd courses held between 2016 and 2019 as a collaboration between Barddas and Tŷ Newydd Writing Center. Kayley follows in the footsteps of a number of sponsored poets to attend those courses at Tŷ Newydd, poets who have established themselves within Welsh literature, including Caryl Bryn, Grug Muse, Morgan Owen and Osian Wyn Owen.
This year will be the first time that Barddas and Tŷ Newydd have offered a course specifically for women and non-binary individuals, creating a safe space under the tutelage of tutors Mererid Hopwood and Karen Owen.
Cronfa Gerallt was established in memory of Gerallt Lloyd Owen, who, along with Alan Llwyd, was one of the first editors of Barddas magazine.
The Cynganedd course will be held at Tŷ Newydd from Friday 10 June 2022 – Sunday 12 June 2022. The cost of the course including accommodation is £250 – £350 per person.