Literature Wales will continue to inspire communities, develop writers and celebrate Wales' literary culture in 2021
Published Thu 4 Feb 2021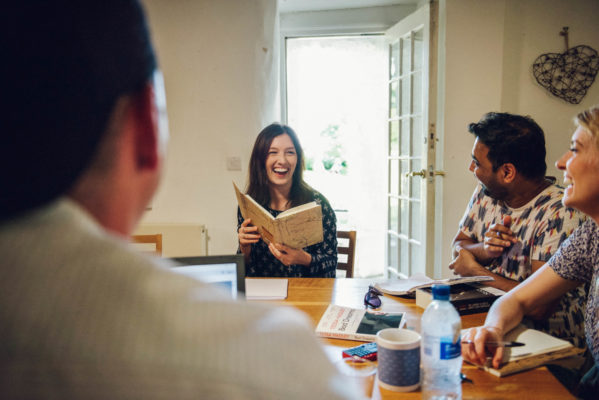 The staff and Board of Directors of Literature Wales stand with all our friends and colleagues in the wider cultural and creative sector in Wales and beyond as we face another year of closures, cancellation, and disruption. Although there is hope on the horizon, we also know that 2021 will prove to be a very difficult year for many, and that healing will take time.
Our work is fundamentally developed and delivered in partnership with others, and we are proud to be part of an ecosystem of  writers, readers, arts organisations, national companies, museums, live events, libraries, festivals, freelancers, youth clubs, campaigners, community activists and venues of all sizes across the country. We will continue to work closely together through networks such as Wales Culture Alliance and What Next? Cymru to build a more resilient and cooperative future for the sector. Like many of our colleagues in the sector, we will continue to reflect, to learn and to act upon the vitally important #BlackLivesMatter and #WeShallNotBeRemoved campaigns to make sure we celebrate and represent Wales' literary culture in its entirety.
Last year, as the global crisis of the Covid-19 pandemic began to hit, we were proud to be able to quickly adapt our programmes and activities to redirect our funding and support to those who faced the biggest hardships. For example, our series of Writer Commissions – some in partnership with the prestigious Royal College of Psychiatrists in Wales – has to date funded 24 freelance writers to deliver resources, digital workshops and activities with a range of groups and individuals, including Grace Quantock's A Trauma Therapist's Guide to Creative Therapeutic Writing for Mental Health; Deborah Llewelyn's series of writing workshops for those living with chronic pain; Connor Allen's creative exploration of life in his 27 project; and Clare Boot's Write at Home creative writing videos for children.
We were able to do this because of the generous support of our funders, Arts Council of Wales and Welsh Government, the visionary guidance of our Board of Directors and with the passion and commitment of our small team of staff based around Wales. You can read more about the impact and value of Literature Wales in our mid-term report, Making Hope Possible – The Case for the Power of Literature.
Our virtual door remains open
As a global community we face even harder challenges this year and as a sector we will suffer from the continued effects of not being able to use our creative artforms to bring people together in physical spaces. The iconic, teal-framed door of Tŷ Newydd, our national writing centre in Llanystumdwy, will sadly remain closed for most of 2021.
We will miss seeing our friends at the National Eisteddfod and the many wonderful literature and cultural festivals which fill our busy diaries over the summer months. We hope to see you all very soon, and until then, our staff are always happy to meet writers virtually for conversations, to keep in touch and to discuss ideas. We welcome conversations with organisations of all sizes who may be interested to work with some of the incredibly talented writers we have in Wales. Just knock on our (virtual) door!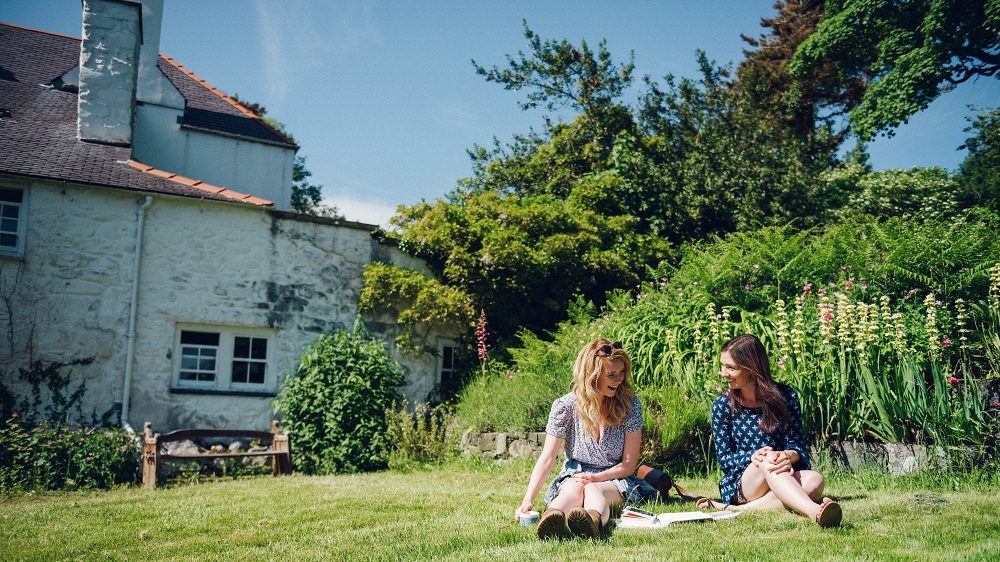 How we are continuing to adapt our activity
We recognise the impact COVID-19 has on well-being and mental health and how it has increased loneliness and isolation for many people. Literature in all its forms can help bring people together and give voice to the voiceless during these challenging times. Taking part in creative writing and reading has been proved to be beneficial to our well-being, both physical and mental, and these are among the many creative activities regularly prescribed as preventative, palliative or curative treatments. Now more than ever, literature should be deployed to treat the surge in long-term mental and physical illness being suffered by NHS and other key workers, patients in recovery and bereaved friends and family, resulting from the pandemic.
Building on our learning from projects such as Literature for Wellbeing, we will continue to work with partners in the health sector and with other arts organisations to make sure literature's full potential to increase well-being is fully harnessed. For instance, we will continue to support Conwy and Flintshire Library Services to deliver Reading Friends to some of the most vulnerable older people in their communities, many severely affected by Covid-19. We are also partnering with Theatre Genedlaethol Cymru on the Sgwennu ar y Dibyn project to work with substance abuse survivors in north Wales.
Telling stories, creative writing and reading activities provide simple, cheap, and effective approaches to engage people. Writers can be deployed to work remotely with vulnerable groups in almost any setting, without the need for much equipment or expensive tools. We will focus more on training and upskilling the workforce to make them ready for leading trauma writing workshops, and we are in discussion with several partners in the health sector to expand on our work in this area.
Plans are in place to announce a further series of opportunities and commissions for writers, participants, and readers, including more online taster courses under the established and well-respected brand of Tŷ Newydd Writing Centre. We will continue to work with our partners in Wales and beyond to make sure we celebrate our literary culture, and we will work in close partnership outside the creative sector to make sure that literature can be a voice for the unheard, and a tool for healing and empowering. This will fulfil our mission to create a Wales where literature empowers, improves, and brightens lives. There has never been a more important time for it.
Some of our forthcoming announcements and opportunities will include:
Announcing the cohort of 12 writers awarded a place on the brand-new Professional Development Programme for Writers of Colour
A new funding scheme for community events to inspire creative audiences
A series of training courses for future facilitators, to encourage the creation of more literature for health and well-being projects in communities
Eight new exciting cross-art form collaborations as part of Plethu/Weave, in partnership with National Dance Company Wales, including films commissioned as part of the Welsh Government's Wales in Germany Year
Celebrating and representing diverse literature from Wales in partnership with the British Council and Literaturhaus Stuttgart as part of the British Council Literature Seminar, celebrating Welsh Government's Wales in Germany Year 2021
Callouts to run community projects and create teaching aids inspired by the philosophy and ideas of Raymond Williams
Announcing the judges and timetable for Wales Book of the Year 2021
And many other initiatives currently in development…
Support for Writers:
We are fully aware that this continues to be an intensely worrying time for individuals and communities. In addition to previously announced UK Government's Income Support Scheme, Welsh Government support, or the Arts Council of Wales Urgent Response Fund, the following organisations may be useful: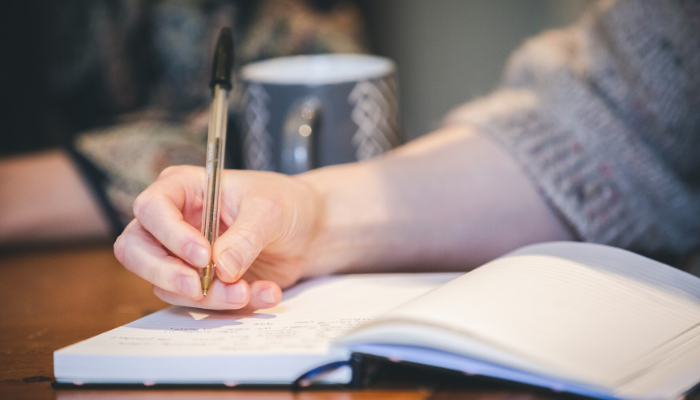 The Society of Authors
The Authors Licensing and Collecting Society (ALCS), the Royal Literary Fund (RLF), the T S Eliot Foundation in partnership with English PEN, and Amazon UK have contributed financial resources to create the Authors' Emergency Fund, to help support authors impacted financially by the growing health crisis.
Further information can be found here: https://www.societyofauthors.org/Grants/contingency-funds
Royal Literary Fund
The Royal Literary Fund is a UK charity that has been helping authors since 1790. It provides grants and pensions to writers in financial difficulty: https://www.rlf.org.uk/
Sector Opportunities
Literature Wales also keeps an up to date round up of current opportunities from the wider sector. These include residencies, callouts and employment opportunities.
For further information, visit: https://www.literaturewales.org/for-writers/opportunities/
Contact us:  
Our offices at Llanystumdwy and Cardiff remain closed for the time being whilst our dedicated team of staff are all working from home. You can contact us via our usual email address: post@literaturewales.org
For our latest opportunities and news, visit www.literaturewales.org or follow us on social media:
Twitter: https://twitter.com/LitWales | https://twitter.com/LlenCymru
Facebook: https://www.facebook.com/LlenCymruLitWales/
Instagram: https://www.instagram.com/llencymru_litwales/