Literature Wales and the Royal College of Psychiatrists in Wales award £10,000 to writers for digital commissions
Published Thu 11 Mar 2021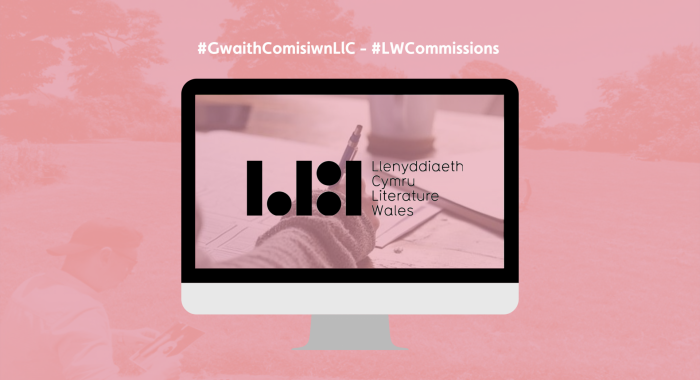 Literature Wales, in partnership with the Royal College of Psychiatrists in Wales, is pleased to announce the names of five writers who will receive a share of a £10,000 commission pot. Focusing on literature and well-being, the content and activities of these five projects will benefit writers, readers, and creative audiences during this unsettling time – in particular, individuals on low incomes.
The successful writers are Seren Haf Grime, Rufus Mufasa, clare e. potter, Dominika Rau and Hammad Rind. The commissions include workshops for individuals from Black, Asian and minority ethnic communities in Grangetown who are experiencing poor mental health; working with mothers in Carmarthenshire to capture their stories and experiences during the pandemic; workshops with young adults living with secondary cancer; a project to support homeless young people and young mothers across Wales; and a project with asylum seekers and refugees supported by the Congolese Development Project.
Information about each writer and their projects are available below. Each project will have its own page on Literature Wales' website, which will be updated as the activities are developed.
Throughout the COVID-19 pandemic, Literature Wales has continued to support and deliver a range of activities and opportunities for writers, ensuring that our commitment to inspiring communities, developing writers, and celebrating Wales' literary culture remains as strong as ever.
Last year, as the global crisis of the COVID-19 pandemic began to hit, we were proud to be able to quickly adapt our programmes and activities to redirect our funding and support to those who faced the biggest hardships. Our series of Writer Commissions – including this one in partnership with the Royal College of Psychiatrists in Wales – has to date funded 25 freelance writers to deliver resources, digital workshops, and activities with a range of groups and individuals. Further details about these projects can be found on our website.
COVID-19 has had a significant impact on well-being and mental health and has increased loneliness and isolation for many people. We believe that literature in all its forms can help bring people together and empower those whose voices are currently underrepresented during these challenging times.
We know that taking part in creative writing and reading has been proven to be beneficial to our mental well-being and these are among the many creative activities regularly prescribed as preventative, palliative, or curative treatments.
Literature Wales is proud to be supporting these five innovative projects and looks forward to seeing the positive change that they will bring about to people's lives and well-being.
The Projects:
Seren Haf Grime will deliver a bilingual, innovative storytelling and creative writing project of six therapeutic workshops for younger adults (aged approximately 25-45) living with secondary cancer in partnership with St David's Foundation Hospice care.

For further information about Seren's project, click here.

Rufus Mufasa will design a project engaging with mothers, capturing stories of some of the forgotten voices of the pandemic. The project will explore the culture of motherhood/womanhood, aiming to make the invisible visible, providing creative development and calling for awareness and change.

For further information about Rufus' project, click here.

clare e. potter will work with leading homelessness charity Llamau, to devise and deliver creative workshops with various groups. The aim of the project is to encourage and inspire young people (16-21-year-olds), single women, and families, all of whom access housing and well-being support from Llamau.

For further information about clare's project, click here.

Dominika Rau will develop and deliver six workshops exploring body awareness and well-being. Writing workshops will focus on understanding the body and appreciation of its functioning and the processes occurring during the well-being crisis. She will be working in partnership with the Congolese Development Project.

For further information about Dominika's project, click here.

Hammad Rind will host a series of four multilingual writing workshops addressing ideas of belonging, targeted at individuals with mental health struggles and with a special focus on members of Black, Asian and minority ethnic communities in Grangetown. The project is in partnership with 4Winds and the Grangetown Art Trail.

For further information about Hammad's project, click here.