Writers' Fees Research Wales 2022
Published Fri 22 Apr 2022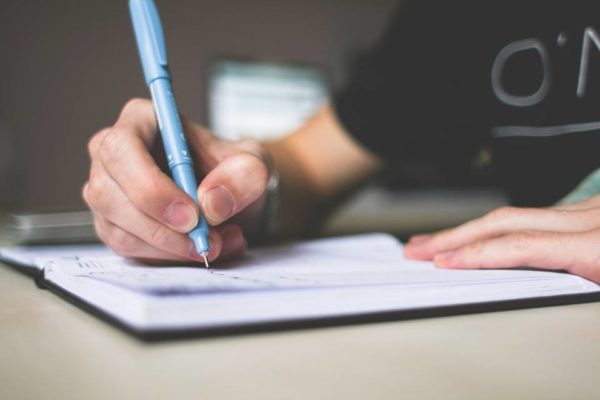 Update: the deadline for completing the survey has been extended to Monday 6 June.
As the national company for the development for literature in Wales, we champion fair employment practices for writers, including a fair rate of pay.
We know that writers often depend on income from events, commissions, workshops, and performances, and they should be paid fairly in recognition for their time and professional skills. We also have a duty to ensure accessible fees for audiences participating in literary events and to consider the literature sector's financial context.
Both writers and the organisations that hire them are often unsure about what constitutes a fair rate of pay for work outside of the literature sector in Wales, or how this should be calculated. To this end, we are pairing up with researchers at Aberystwyth University Business School to conduct research with the aim of producing guidelines for calculating fair rates of pay for writers working in Wales.
This research will directly inform Literature Wales' rates of pay, ensuring that they are fair and reflective of the time and experience required to deliver the work. The research outcomes will also be shared as guidelines so that other commissioning organisations can use these to calculate their own rates of pay. In sharing this research, we hope to influence the wider literary and arts sector in Wales by encouraging provision which serves the people and writers of Wales.
How can I take part?
The first stage of the consultation process is a questionnaire that can be completed by any writer based in Wales who would like to share their experiences. Writers will be asked about their past earnings from events such as literary festivals, workshops, school events, courses, and talks. Thirty of the writers who complete the survey will be invited for in-depth interviews with academics from Aberystwyth University to share more about their experiences and opinions.
All writers who work in Wales are invited to complete this questionnaire. This includes authors from all stages of their career – from emerging writers to established, full-time authors. If you have been commissioned to take part in any literary event in the past 5 years – including but not limited to talks, interviews, workshops, and creative writing courses – paid or otherwise – you are eligible to complete this questionnaire.
If you are a writer based in Wales, then you can have your say on writer fees by completing this questionnaire by 6 June 2022.
–
Information about the research project including the aims and methodology can be found in the information resource sheet below. To request further information about the study, how the data collected will be used, the conclusions, or to withdraw at any time, please contact Owen Wyn Jones (Owen@literaturewales.org).
For information about how Literature Wales collects and processes data, you can read our Privacy Notice here.
For more information about how Aberystwyth University collects and processes data, you can read their Data Protection Policy here.
For more information about how Survey Monkey collects and processes data, you can read their Privacy Notice here.