Drawing the Word: free workshops for disabled writers and artists
Published Tue 10 Nov 2020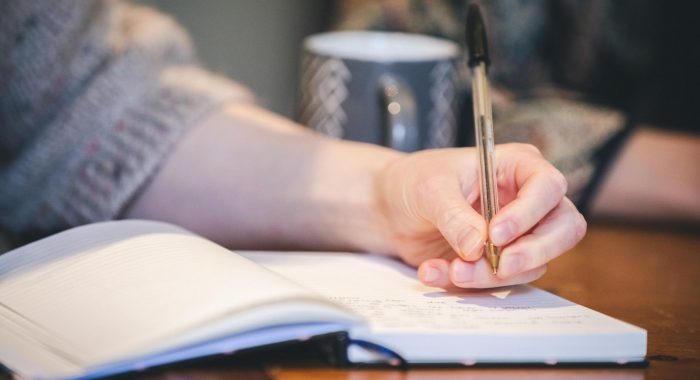 Literature Wales is proud to be working in partnership with Disability Arts Cymru to deliver a participatory literature project with D/deaf or disabled people in Wales.
Participation in literature is one of Literature Wales' three activity pillars and main areas of work. We aim to increase the accessibility and impact of creative writing for participants in Wales in order to inspire some of our most marginalised individuals and communities through active participation in literature.
Based on our understanding of the power of literature to improve and transform lives, and the need to focus our activities where they will have greatest impact, Representation & Equality is one of our three Tactical Priorities. This is not a type of activity, but a theme that features in everything we deliver, and in our partnership and facilitation work. By ensuring representative inclusion throughout our activity and internal structures, we provide platforms for, and encourage under-represented literary voices; creating a national literary culture which represents contemporary Wales.
Following a recent call-out for Expressions of Interest: Paid opportunity for Disabled Writers and Artist/Illustrators, Literature Wales and Disability Arts Cymru are delighted to announce that the Creative Practitioner and Shadowing Creative Practitioner selected for the project are Kittie Belltree and Yasmin Begum.
Kittie Belltree's debut poetry collection, Sliced Tongue and Pearl Cufflinks (Parthian, 2019) explores fractured connections of self, family and home. Her poems and reviews have been published in a range of journals and her short fiction has been anthologised by Honno in Cut on the Bias (2010). Kittie won the DAC Creative Word Award 2020 and has been a Literature Wales Bursary recipient, shortlisted for the Venture Award and highly commended in the Welsh International Poetry Competition, the Penfro Poetry Festival Competition, The Camden and Lumen Poetry Competition and the Orbis Readers Award. She works as a Specialist Tutor for neurodivergent students at Aberystwyth University where she also teaches on the undergraduate Creative Writing programme and is putting the finishing touches to her PhD exploring poetry and trauma.
Yasmin Begum is a writer, creative practitioner, programmer researcher and activist based in her hometown of Cardiff, Wales. She currently works as an Assistant Director at Sherman Theatre and as a Community Engagement Officer at the Other Room Theatre. Yasmin is a recipient of a Literature Wales underrepresented writer bursary and has recently finished a Located Residency working with National Theatre Wales. She is passionate about representation of diverse groups and addressing race and class disparity in the creative industries in Wales. In 2019, she created a digital heritage project that is now archived at the National Archive of Wales that explored the hidden histories and heritages of Black, Asian and Minority Ethnic groups in Wales. As a Welsh language speaker, Yasmin has also worked through the medium of Welsh with Hansh at S4C. She has written with Gal-Dem, Media Diversified, BBC Cymru Fyw and others.
As Drawing the Word moves towards its next phase, we are inviting disabled writers and artists to participate in a series of free creative writing workshops, led by Kittie Belltree and Yasmin Begum.
The initial offer of two taster/consultation workshops are held from 3.00 – 5.00 pm on 1 and 8 December and will explore playing with words and will inform the design of a longer course.
The longer co-produced series of 4-6 sessions (dates to be confirmed) will create, coordinate and command words and ideas to produce a final product, either an anthology or film, which can be shared digitally.
Kittie Belltree, Creative Practitioner said: "Writing is an excellent tool to explore, empower and brighten our lives.  This collaborative project gives participants an opportunity to delve into the imagination, play with words and co-create a final piece to showcase our creative selves."

Yasmin Begum, Shadowing Creative Practitioner said: "I'm excited to be working collaboratively with Kittie Belltree. Nearly 1/5 people in the UK have a disability, and this groundbreaking project champions engagement with people who have disabilities in a series of workshops to create a shared collaborative project."
Spaces for this series of workshops is limited and based on a first come first served basis. For further information, or to register your interest, please contact Literature Wales: post@literaturewales.org