Call-out for Expressions of Interest: Paid opportunity for Disabled Writers and Artist/Illustrators
Published Fri 14 Aug 2020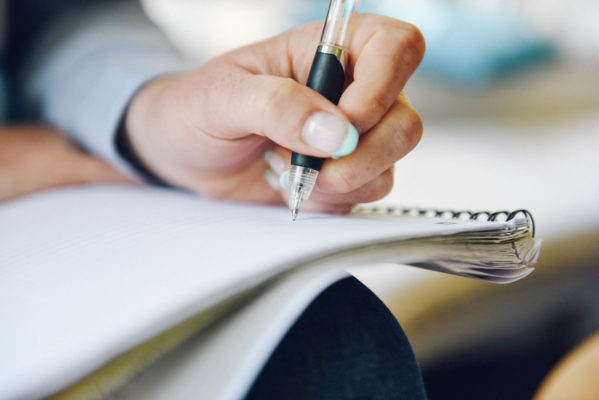 Drawing the Word
– a partnership between Literature Wales and Disability Arts Cymru
Literature Wales is proud to be working in partnership with Disability Arts Cymru to invite expressions of interest from D/deaf or disabled writers and artist/illustrators to deliver a participatory literature project with D/deaf or disabled people in Wales, from September 2020 onward.
Participation in literature is one of Literature Wales' three activity pillars and main areas of work. We aim to increase the accessibility and impact of creative writing for participants in Wales in order to inspire some of our most marginalised individuals and communities through active participation in literature.
Based on our understanding of the power of literature to improve and transform lives, and the need to focus our activities where they will have greatest impact, Representation & Equality is one of our three Tactical Priorities. This is not a type of activity, but a theme that features in everything we deliver, and in our partnership and facilitation work. By ensuring representative inclusion throughout our activity and internal structures, we provide platforms for, and encourage under-represented literary voices; creating a national literary culture which represents contemporary Wales.
What opportunities are available?
There are the two kinds of paid opportunities available as part of this project.
A Creative Practitioner
We are looking for a Creative Practitioner to deliver a participatory literature project with D/deaf or disabled people in Wales from September 2020 onward. The fee will be £150 per workshop with a maximum fee of £1,350 for full delivery of the project.
This will include:
The delivery of two initial taster workshops (around half a day each) to experiment with ideas, workshops techniques and consult with the participants
The creation of a resource/project pack based on the theme of the workshops
The development of a longer-term creative project for a group of participants, delivered through 4-6 workshops
This fee is inclusive of all expenses including VAT and travel expenses.
Shadowing Opportunity
We are also inviting expressions of interest from early career writers, artists or illustrators who would benefit from further training and experience before applying for a similar opportunity, to shadow a more experienced practitioner during a workshop.
This will include:
Shadowing an experienced creative practitioner in a literary workshop
Contributing to the creative ideas and activities of the workshop
Delivering a short evaluation activity at the end of the session
There is a per diem fee for this opportunity of £50 per day, up to a maximum of £300. This fee is inclusive of all expenses including VAT and travel expenses.
Deadline for Expressions of Interest:
12.00 noon on Thursday 3 September
We are fully aware that this is an intensely worrying time, both in terms of our mental and physical well-being as individuals and communities, and especially so for those who rely on freelance income. This call-out is intended to allow freelance writers to continue to receive paid work during this uncertain time. In addition, the content created will address health and wellbeing challenges through literature and creative writing; and entertain, inspire and educate creative audiences, early career writers and participants across Wales.
What happens next?
Successful applicants will be selected and confirmed by Wednesday 16 September. Artists will be selected by a panel of arts officers from Literature Wales and Disability Arts Cymru based on experience, suitability for the project and availability.
How to apply
Please download the full call-out document below for further details about the opportunities and instructions of how to apply. Should you require the document in another format, please get in touch: post@literaturewales.org
Opportunity for D/deaf or disabled writers and artist/illustrators documents