August Opportunities 2020
Published Mon 3 Aug 2020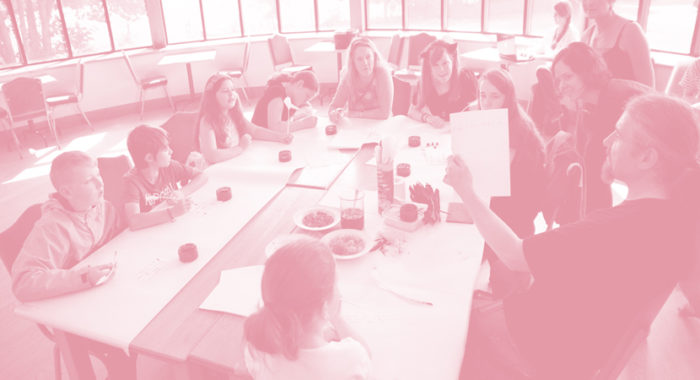 We have compiled a small list of some exciting opportunities with upcoming deadlines for writers and literary organisations alike. Keep up to date with opportunities for writers by signing up to our newsletter and following us on Facebook, Twitter and Instagram.
Due to the current situation in Wales regarding the Coronavirus, we suggest that anyone interested in taking part contacts the organisers directly for the most up-to-date information.
Tŷ Newydd Programme of Virtual Courses – August onwards
We hope to reopen Tŷ Newydd Writing Centre in the near future, but in the meantime we are committed to providing opportunities for writers to hone and diversify their skills. Therefore, we will return virtually with both short taster courses, and longer courses that follows our usual residential pattern.
Visit our courses page to read more about the content of the courses and to book your place: https://www.tynewydd.wales/blog/ty-newydd-programme-of-virtual-courses-launched/
g39 Commission: Intermission – 7 August
g39 is pleased to be able to offer support to Wales based / Welsh artists to create new work. We want this commission to reach as wide an audience as possible. We encourage a community focussed, participatory or inclusive approach, an awareness of context and of the current situation. We acknowledge the limitations of working during lockdown and welcome new approaches to presenting work. Budget – £1500
For more information, visit:  https://g39.org/files/g39%20Commission_Intermission%20ENG_7344.pdf
WORD PLAY: Art & Poetry Residency – 10 August
Open Call opportunity for an artist, writer or curator to join the 'WORD PLAY: Art & Poetry' residency session, organised in collaboration with poet Rachael Allen, for up to 4 weeks between 26 August and 30 September 2020 at the Mahler-Lewitt Studios, Spoleto, Italy
For more information, visit: http://www.mahler-lewitt.org/events/word-play-art-poetry
UK/Australia Season 2021-22 – 17 August
British Council Wales is inviting UK-based arts organisations and individuals to submit project proposals for inclusion in the UK/Australia Season 2021-22.   UK/Australia Season will see artists, universities, and civil society leaders come together to examine our current context as two diverse and outward-looking nations, under the theme 'Who are we now?'
For more information, visit: https://www.britishcouncil.org.au/UKAustraliaSeason
The Highland Book Prize – 19 August
The Highland Book Prize, established in 2017, celebrates the finest published work that recognises the rich talent, landscape and cultural diversity of the Highlands. UK publishers can access a full application pack and entry form to submit their books here:
For more information, visit:  http://www.highlandbookprize.org.uk/apply/
Artists Resources: An opportunity for artists to create a shared resource for warp | g39 – 21 August
Do you have a skillset, expertise or a piece of knowledge / research that you want to share with the sector? We are offering fees of £600 to develop shareable resources or guides that can be used now and in the future.
For more information, visit: https://g39.org/files/Callout%20-%20Resources%20ENG_7342.pdf
BAFTA Rocliffe New Writing Competition – 30 August
A platform for aspiring screenwriters to have their work showcased and a fantastic opportunity to take their writing career to the next level. The BAFTA Rocliffe New Writing Competition is offering a limited number of bursaries to allow applicants who have factors that might inhibit their ability to enter to receive free entry to the competitions.
For more information, visit: http://www.bafta.org/supporting-talent/rocliffe
Programme and Participation Manager, Jukebox Collective – 1 September
Jukebox Collective is a Black-led organisation based in Butetown, Cardiff rooted in youth/street culture. Jukebox Collective is looking for a passionate, committed and experienced Programme and Participation Manager to work within their Classes, Outreach and Academy department and join a small team in Cardiff. (F/T, £23-25K pro rata)
For more information visit: https://arts.wales/news-jobs-opportunities/programme-and-participation-manager
Our square mile – Ein milltir sgwâr Writer Call Out – Midday, 1 September
'Our Square Mile' is a project to help us to imagine that future. We will be paying five writers to write any form of work imagining the square mile outside their front door over the next ten years. Each writer will be paid £100 to write a piece of 3-5 pages in length to be published on our website, alongside five other pieces written by working writers from across Wales. Please write in the language(s) you feel most comfortable writing in.
For more information, visit: https://www.sustainablewales.org.uk/blog/2020/6/4/osm2020
Planet Essay Competition 2020 – 1 September
Anyone under 30 is invited to anonymously submit an essay. The brief is extremely broad – the best guide for the kind of material they would be keen to publish is found in Planet itself. They would welcome creative and unconventional ways of exploring the essay form as well as a more traditional style. Prizes: £200, A year's subscription or renewal, A range of 6 books* published by Planet, Publication of the winning essay in the November 2020 issue of Planet, which marks our 50th anniversary. Runners-up will receive a year's subscription or renewal.
For more information, visit:  https://www.planetmagazine.org.uk/competitions
Wales Young Poets Award 2020  – 28 October
The competition is open to poets aged 10-17 living in the UK at the time of submission. Poems can be sent in Welsh or English and must be inspired by the theme 'Empathy'. Find more information and entry forms here: https://poetrywales.co.uk/gwobr-beirdd-ifanc-cymru-yn-lansio-heddiw-wales-young-poets-award-launches-today/
Wales Poetry Award 2020 – 27 November
After 55 years of publishing contemporary poetry in 212 issues (and counting) of its magazine, Poetry Wales hosts its second year of Wales Poetry Award, a national competition to discover the very best international contemporary poetry.  Wales Poetry Award is open to single poem entries from new and established poets from Wales and beyond, with 3 awards and 10 highly commended prizes to be won.
For more information, visit:  https://poetrywales.co.uk/award/