Programme of Virtual Courses Launched for the Autumn
Published Wed 5 Oct 2022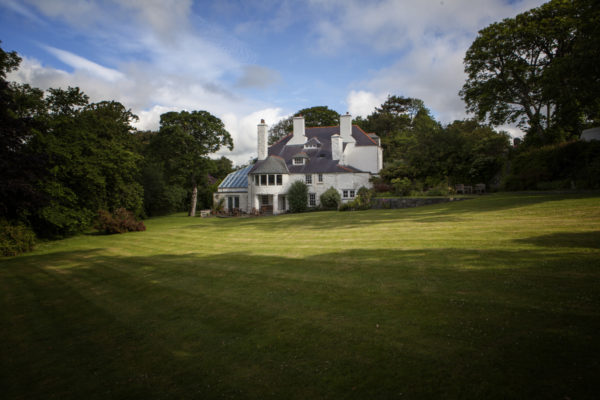 Literature Wales is pleased to announce a brand-new programme of Tŷ Newydd Writing Centre taster courses to inspire writers over the autumn months.
As our annual programme of courses draws to a close, we're pleased to continue to provide activity for writers over the winter months in the form of a brand-new programme of virtual courses. This programme will inspire writers to engage with, and experience the power of writing and literature.
These six short virtual courses will take place over lunchtimes on Friday afternoons in the autumn and will offer a whistle-stop tour of various genres and themes. There is a programme available in both English and Welsh. We welcome brand new writers who are curious about the craft of creative writing to join these taster courses, and they will also be suitable for writers with some experience already.
Join us this autumn to be inspired by excellent tutors from Wales, and be encouraged to start, or continue to write.
The Programme of Online Courses
With an array of English-language courses on offer, you will develop and hone your literary skills alongside masterful authors. For poets, Abeer Ameer will take you on a journey exploring the connections between poetry and mindfulness, focusing specifically on the mindful characteristics that are central to both practises. And for the budding prose writers amongst you, we have two courses to fuel your creativity: Lesley Parr will offer an insight into how to create memorable and captivating characters for children, whilst Sian Hughes will stimulate creativity with a workshop that will provide you with the neccessary tools to jumpstart your story and overcome 'writer's block.'
In the Welsh-language, writers  Erin Hughes, Llŷr Titus and Casia Wiliam will take us on various literary journeys in courses looking at writing from personal experiences; getting started on your first novel and writing for children.
To read more about the courses and about the talented tutors, and to book your space, visit our website: www.tynewydd.wales. To ensure the best possible experience for participants, spaces on each course are limited, so please book your places early to avoid disappointment.
The 2023 Course Programme
We are looking forward to spring of 2023, when we will re-open the doors to Tŷ Newydd once again, and welcome writers to our inspiring house to enjoy a wide range of residential courses, run by expert tutors. The full 2023 course programme will be launched early in January, but in the meantime, these digital courses will ignite your creativity, and give you a taste of what we have to offer at Tŷ Newydd Writing Centre.