15 artists announced for the new Piece by Piece project in partnership with Newport Mind and Community Youth
Published Thu 29 Oct 2020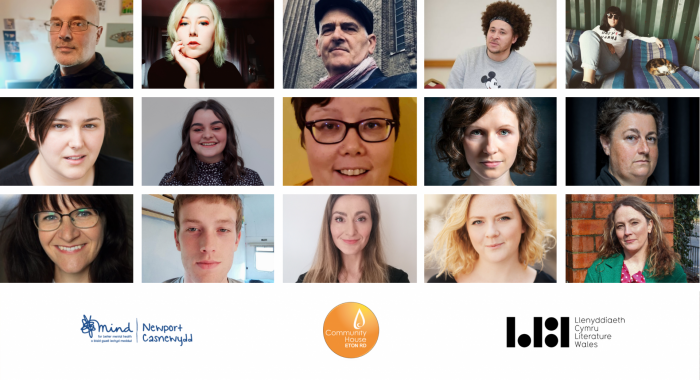 Literature Wales, along with Newport Mind and Community Youth, is pleased to announce the confirmed artists and poets who will be taking part in the Piece by Piece, Bridging the Gap Comic Relief Project over the next 3 – 4 years.
Piece by Piece sees writers and artists partnered to create poems, films and music projects to support families and young people with mental health issues and will focus on:
individuals from low income backgrounds
individuals from Black, Asian, and minority ethnic (BAME) backgrounds
lesbian, gay, bisexual, transgender, and queer (or questioning) LGBTQ individuals
The aim is to address trauma and reduce the impact of poor mental health by sharing experiences through creative activities such as spoken word poetry, digital stories, and creative writing.
Following an open call-out in September, we have appointed artists Connor Allen, Sarah Bawler, Georgina Harris, Samantha Jones, Andy O'Rourke, clare e. potter, Bill Taylor-Beales and Uschi Turoczy, with Serena Lewis and William Tremlett as lead artists. Holly Clark, Leanne Evans, Hannah Lloyd, Amy Moody and Yasmin Williams have also been appointed as shadowing artists.
Chloe Chandler, Piece by Piece Project Manager said: "We are so pleased that the Piece by Piece project is reaching so many young people in need of support, since launching the project on 1 September 2020 we have already reached over 50 families. We are offering trauma informed family support, access to a youth worker and group work around identity. We are working with young people who have experienced serious trauma and their families to help rebuild relationships and confidence within them. We feel that working with Literature Wales we can create a safe and creative space for young people to express their emotions and process their experiences. It is a great privilege to have amazing artists on board!"
Comic Relief received a total of 396 applications worldwide for the funding scheme and this project was one of only nine UK projects which were successful in receiving funding. The other organisations include: Gendered Intelligence, YCSA, The Rock Trust, The Resurgam Community Development Trust Ltd., Tuntum Housing Association, and partners, Audtioactive, Interlink Foundation and Mind in Harrow.
Lleucu Siencyn, CEO of Literature Wales, said: "Literature Wales is delighted to be working with Newport Mind and Community Youth on this important initiative. We are very pleased to be supporting such an impressive range of artists and to be able to offer a shadowing opportunity for five early career artists too. We believe that literature has the power to improve and transform lives. Piece by Piece will provide a platform for young people and their families to express themselves and have their voices heard, as well as helping to positively change the futures of our communities through creativity."
Further information about each of the 15 artists is available below:
Connor Allen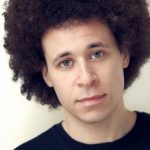 Connor Allen has worked with many companies in Wales and beyond since graduating from Trinity Saint David as an Actor. He is a member of National Youth Theatre of Great Britain and was also the winner of Triforces Cardiff MonologueSlam. As a writer Connor has written for many companies such as Dirty Protest, National Theatre Wales and BBC Wales. Connor wrote Dom's Drug Prayer for Sherman Theatre's TEN / DEG series. He's had an ACW funded debut play and two Literature Wales commissions. He's also part of the BBC Wales Welsh Voices 19/20 and The Welsh Royal Court Writers Group.
Their aspirations for the project is "to create, to express, to empower the young people to make political change about the issues that they care about. They'll achieve this by acknowledging who they are through different ways and means and discovering self-acceptance because in the end we are all beautiful miracles."
Sarah Bawler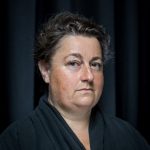 Sarah Bawler works as a director, producer, actress, mentor, lecturer and workshop leader. Along with Serena Lewis, Sarah runs the drama in education company Page to Stage Wales. Sarah and Serena have collaborated and led many successful projects applying drama and theatre techniques to develop confidence, well-being, writing and communication skills as well as developing performance techniques for stage and digital platforms for the Lead Creative Schools, Chapter Arts, and most recently What's Your Story? Since lockdown Sarah has created a series of films with young people in association with Company 3, developed short radio scripts, directed a Shakespeare play and supported young people with their drama exams. Sarah is very much looking forward to working with the young people and their families on Piece by Piece.
Sarah is looking forward to finding innovative ways of supporting the participants, to empower them and to enable them to express themselves creatively.
Holly Clark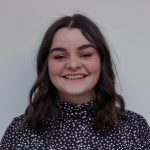 Holly Clark is a first-class Media and Communications Graduate with experience of producing and creating short documentaries. She aspires to achieve a career within the media and videography industry. She wants to use her platform of storytelling to highlight important topics. She has used her own life experiences and interests to inspire productions, from men's mental health to cancer awareness. She is looking forward to combining her passions for bringing mental health awareness and filmmaking together to be a part of this project.
"I hope this project inspires people to want to get involved with filmmaking. It became an escape for me which turned into a passion, so I hope it does the same for others."
Leanne Evans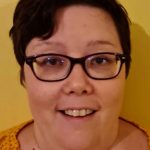 Leanne Evans is a published Poet and follows in the footsteps of her Grandfather. She grew up in the Welsh Valleys and is currently living near Newport. Leanne mainly uses her writing to express through words, the impact of poor mental health and trauma on daily life. Recent achievements include being published in Angry Manifesto 2020 and with The Red Poets in 2021. Leanne is active in local writing groups as well as an amateur dramatics group. She also participates in Open Mic Nights as and when she can. Leanne also writes under the pseudonym Georgina Bluebell and can be found on Twitter (@GeorginaBluebe2) or Instagram. Leanne has her own website at www.georginabluebell.co.uk
"Writing to me, is about my experiences and the emotional connection, through the power of words.  To be able to share my journey with others is a privilege that I cherish."
Georgina Harris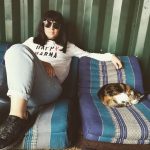 Georgina Harris is a Newport based theatre maker, community conversationalist and company director of Tin Shed Theatre Co. She has collaborated with artists and communities both locally and beyond for over 10 years to make weird and wonderful things happen in unusual locations. She is inspired by being outside, finding strange places and meeting new people.
"I'm totally buzzing to be part of the Piece by Piece project with Literature Wales and Mind Cymru. I'm really excited to connect and get to know new people, having conversations together and exploring making something happen in our strange new world. I don't know what that will look like yet, but I'm excited to think of its possibilities."
Samantha Jones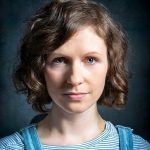 Sam Jones, received her MA Acting whilst training at East 15 Acting School, working & touring the UK as an actor/musician. Following that, she co-owned Musical Youth London for 4 years, a diverse youth group based in Marylebone London. Returning to Wales, Sam completed the Trainee Director programme at The Other Room. Since then, she has worked as a director with the Sherman Theatre, NTW, The Faraway Plays and RWCMD. She also works as a facilitator, having worked with Hayaat Women's Trust, UAL college and Cathay's High School.
"I truly believe that every young person has a powerful voice, and that voice deserves to be heard. Mental health is still a stigma, and collectively we can work together to eradicate that stigma for everybody."
Serena Lewis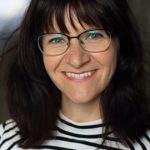 Serena Lewis works as an actress, creative writing tutor and workshop leader. Along with Sarah Bawler, Serena runs the drama in education company Page to Stage Wales; They have enjoyed a number of Lead Creative Schools projects using drama as a way to approach literacy and have led oral history sharing projects with groups such as young carers and people living with dementia. During lockdown they launched What's Your Story? A creative film project to encourage people with disabilities to share their experiences.
Their aspirations for the project is "to support young people as they use writing and film as forms of self-expression to help them make sense of their lives and to feel they have agency."
Hannah Lloyd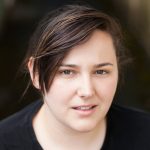 Hannah Lloyd has had a passion for drama and arts for as long as she can remember. Taking part in Drama projects and works shops with Sparc My Youth Theatre as a teenager help build her confidence, and to gain a place at University to study to be an Actor! Knowing how Drama and Arts have improved her life, she wants to be able to share that with others! She currently works as a care worker in a children's home and is heavily involved in different forms of theatre and art.
"The piece by piece project ties my two passion of Art and Drama together and I am thoroughly grateful to be involved. I'm so excited to get stuck in and make a difference through the project."
Amy Moody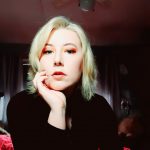 Amy Moody has lived in Newport all her life. She is currently studying for ay BA degree in illustration. She has always taken an interest in art from a young age and likes to spend her free time developing her skills. She enjoys meeting new people and trying new things, never turning down a challenge. She takes most of her inspiration from movies, books and people around her. She works hard and is always happy to receive constructive criticism to help her improve as a person and in her work. She works well in a team and enjoys adapting ideas.
"For this project I am aiming to listen to the participants and try and illustrate their emotions and thoughts. I believe that sometimes pictures can say more than words, especially if you don't know how to explain how you feel. So, I hope to work with everyone to create an inspiring piece as a team."
Andy O'Rourke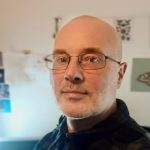 Andy O'Rourke is an artist, designer, facilitator and full-time dabbler. He founded Malarky Arts 1997 and as an arts facilitator has worked with many thousands of participants to develop weird and wonderful creations in Spain, Gran Canaria, Malta, the United Arab Emirates and across the South Wales Valleys. Throughout his career as an artist he has developed, and continues to explore, a wide variety of techniques, including book illustration, giant murals, light-painting photography, animation, Virtual Reality, Augmented Reality (AR), 3D illusions, light-works, sculpture and a range of performing and other time-based arts.
"I'm keen to listen and learn and use my skills to help the participants create some interesting and thought-provoking artworks."
clare e. potter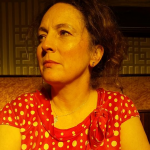 clare e.potter is a writer-performer who studied an MA in Afro-Caribbean literature in Mississippi and taught in New Orleans. As an arts practitioner she facilitates creative projects with community groups and is driven by the belief that poetry can be a force for personal and social change. She directed a BBC documentary about her local barber resulting in a group forming to save the village miners institute. Awards include two Literature Wales writing bursaries and Arts Council Funding for a poetry/jazz collaboration to respond to the trauma of Hurricane Katrina. clare's written for Welsh National Opera on community singing projects, did a TEDx talk and had commissions to make public poetry installations. Writer residencies include Moravian Academy, Pennsylvania, The Landmark Trust, Wales Arts Review. She's translated for National Poet of Wales, been featured on Welsh and English radio and television, and was a Hay Festival Writer at Work.
"I'm thrilled to be working with young people and their families in this, the only Comic Relief project awarded in Wales. Creating poetry, in writing and spoken word is a force of transformation both on a personal level and as a catalyst for social change—empowering us to use our voices to shape policy, combat stigma and shame. I can't wait to work alongside the participants, Newport Mind and Community Youth to explore these elements through creative self-expression."
Bill Taylor-Beales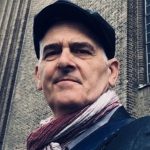 Bill Taylor-Beales is a Creative Practitioner with over 30 years' experience as a Socially Engaged Artist. This means that most of his creative time is spent working with others in schools, prisons, hospices and community groups using the creative arts to Enable – Educate and Inspire. He works in multi-media disciplines Film – Music – 2D / 3D Visual Art – Creative Text – Storytelling. He also specialises in Portraiture which he has used a lot as a creative process to allow folk to engage with identity in a positive framework. Alongside this he is a singer-songwriter who has toured internationally. He has run a community arts charity and is dedicated to seeing creative practice used in all areas of Health and Wellbeing as a means of exploring, sharing, expressing and dissipating mental health issues.
"I am genuinely excited by the opportunity to gather with folk in this creative adventure: to grow in confidence and ambition both as individuals, and as a community, to exceed our expectations and our imaginations."
William Tremlett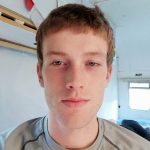 William Tremlett is a Welsh photographer, filmmaker and community engaged artists. When Will isn't running sound system parties in the Welsh mountains he is organising underground film screenings in London. Will's just set up a film production company called Samhain Films and an art project called Gilydd. For Will, it's all about together things: learning together, planning together, doing together and celebrating together.
"I'll be available during the entire piece by piece project. If people participating in the project want to get involved in making and screening films then I can help with that. I'm aware that many of the people on this project have had a rough time over the years. Getting busy making stuff with likeminded people is a really good way of moving forward with our lives. In-between making we will also be watching and sharing all sorts of films from all over the world and having a real hoot."
Uschi Turoczy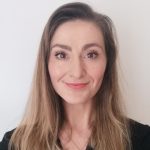 Uschi Turoczy is a creative writing facilitator with an MA in creative writing and a background in education. Her work focuses on using writing to explore and promote positive mental health. Over the last four years Uschi has worked primarily with young people and teenagers, using writing as a creative tool to help people express and explore their thoughts and feelings while developing confidence. Through practical workshops, writing is used to provide participants with a creative outlet to develop their own voices in a supportive, inclusive environment. She is especially interested in working to eliminate barriers to inclusion and building ways for arts and creative writing to be available to all people.
"I'm delighted to be a part of the Piece by Piece Project and contribute to the important work they are doing in fighting the stigma around mental health. I hope that this project will support sustainable positive wellbeing by offering creative tools that people can return to throughout their lives, adding to a broader toolbox of resources to help address mental health issues."
Yasmin Williams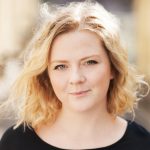 Yasmin Williams is an actor, writer and theatre maker from Port Talbot. She studied Acting at UWTSD and undertook her Masters in Drama at USW. She spent her time during her recent postgraduate studies exploring, researching and developing autobiographical performance. Yasmin enjoys absurd and symbolic theatre and is passionate about staging the uncomfortable. She has collaborated creatively on various theatre projects which tell working class stories, as well as LGBTQ+ stories. Yasmin has also worked in producing and marketing theatre. She was the local promoter for We're Still Here by National Theatre Wales and Commonwealth in 2017, and The Other Room's Trainee Producer 2018-2019, culminating in producing a run of Sarah Kane's Crave.
"I am incredibly grateful to be shadowing on this wonderful and necessary project. I hope to strengthen my understanding of how we explore mental wellbeing in a creative context. I care deeply about reducing the stigma that surrounds mental illness and aspire to discover how I might best apply my skills to reduce this stigma and encourage self-expression."