Cohort
Literature Wales is delighted to share our

first cohort of writers for Representing Wales: Developing Writers of Colour.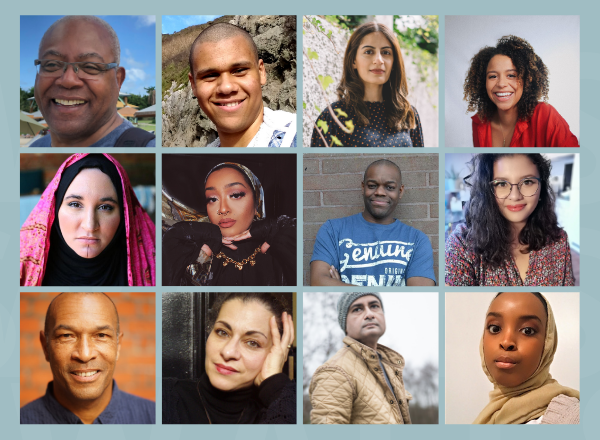 Aged between 21 and 61, the first cohort of writers are at various stages of their careers and specialise in a wide range of genres and creative formats. From visual poetry rooted in activism, to Sci-Fi novellas, to documentary writing, the cohort represent a breadth of experiences, influences, and style. Each writer will use the year to work towards three ambitions that are bespoke to them. Some aim to complete works in progress for publication, some wish to gain a deeper understanding of the literary and publishing industries and others hope the programme will develop their confidence to see themselves as the writers of tomorrow.