Three Artists announced for the Wales Artist Coaching Pathway – a partnership between ArtWorks Cymru and Literature Wales
Published Tue 17 Nov 2020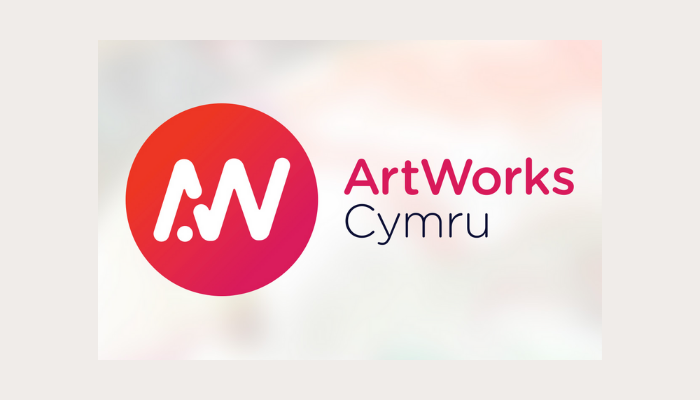 The Wales Artist Coaching Pathway is a pilot programme being developed to support freelance participatory artists in Wales to develop their practice, focusing on dialogue between a lead artist-coach and early career artist-coachees in which they can explore their practice, aspirations, needs and potential.
The programme supports all three of Literature Wales Activity Pillars – Participation, Writer Development and Wales' Literary Culture and will help inform the development of our offer to artists working specifically in the area of participatory arts.
We are proud to be supporting clare e. potter as one of a cohort of six artist-coaches who took part in a training retreat in mid Wales, where the Welsh coaching program was developed in collaboration with Courtney Boddie from the New Victory Theatre, New York. The pilot cohort includes Bethan Page supported by Aberystwyth Arts Centre; Jon Dafydd-Kid supported by the Riverfront, Newport; Martin Daws supported by Community Music Wales; Pauline Down supported by Swansea Bay University Health Board and Rabab Ghazoul supported by Gentle Radical.
Each artist will use the programme developed to coach up to three other artists in a range of different contexts across Wales. The three artists that clare will be supporting have been selected from recent open call-outs for Literature Wales' Drawing the Word (in partnership with Disability Arts Cymru) and Piece by Piece (in partnership with Newport Mind) projects. The three selected artists are Alia-Lauren Clain, Rhiannon Oliver and Barbara Stensland.
clare e. potter said:
"I'm looking forward to growing the Wales Artworks Coaching Pathway programme with my fellow arts practitioners and mentees who will hopefully become mentors themselves. It was through a life changing Academi coaching session that I became a free-lance writer and arts practitioner by identifying what I wanted to do and how to achieve it. Support networks are invaluable; I'm thrilled Literature Wales and Artworks Cymru are providing the space for this network to develop."
Artist biographies
clare e.potter is a writer-performer who studied an MA in Afro-Caribbean literature in Mississippi and taught in New Orleans. As an arts practitioner she facilitates creative projects with community groups and is driven by the belief that poetry can be a force for personal and social change. She directed a BBC documentary about her local barber resulting in a group forming to save the village miners' institute. Awards include two Literature Wales writing bursaries and Arts Council Funding for a poetry/jazz collaboration to respond to the trauma of Hurricane Katrina. Clare's written for Welsh National Opera on community singing projects, did a TEDx talk and had commissions to make public poetry installations. Writer residencies include Moravian Academy, Pennsylvania, The Landmark Trust, Wales Arts Review. She's translated for National Poet of Wales, been featured on Welsh and English radio and television, and was a Hay Festival Writer at Work.
Alia-Lauren Clain is a student in directing who will be taking the MA Film course at the University of South Wales, in Cardiff. She is extremely excited to be in Wales and grateful to have the opportunity to integrate this country and its artistic landscape. Previously, she was studying a BA Filmmaking at the Royal Conservatoire of Scotland, in Glasgow. She was exposed to a great and varied community of artists there, thanks to whom she understands the importance of inclusive stories, and inclusive filming practices. The Conservatoire recently awarded her with funding from the Make It Happen Lockdown Fund, with which she is bringing to life a script written by J.E. Clarke, titled Nostalgia. Her films explore what it means to be powerless and what value power may hold. This short film in particular is about the limits of our control over love, and life.
"This year's pandemic has increased my conviction that I have an important part to play as an artist, in offering stories that may comfort people or incite change. I believe Clare, my mentor, shares this same belief and I look forward to growing with her in this direction over the course of this program."
Rhiannon Oliver has worked in the creative sector since graduating from RADA in 2004. As an Actor, she has worked in Theatre, TV, and Radio (credits include 6 seasons at Shakespeare's Globe, National Theatre, Young Vic, Manchester Royal Exchange, National Theatre Wales BBC1, Sky). In 2014 she co-founded Woman@RADA, an initiative that explores ways to promote gender parity on stage and screen, and she continue to co-run the collective. Rhiannon is an experienced Acting Teacher with a focus on Shakespeare. Teaching highlights include workshops for Coram Shakespeare School's Foundation and helping to launch the RADA Shakespeare Awards in the UAE. She reads to stroke patients at Llandough Hospital for Interact Stroke Support and co-ordinates the Cardiff team. Rhiannon is currently focusing on writing: she is developing a story in verse for young children, and a middle grade novel.
"I am very grateful to be taking part in the Artworks Coaching Pathway. I am at a real turning point in my career: the chance to reflect, interrogate, and make plans with a mentor like clare e. potter to guide me couldn't have come at a better time. I hope to explore ways in which my experience as an Actor and Acting Teacher can be used to develop physically dynamic poetry workshops."
Barbara Stensland is an award-winning writer, disability rights campaigner, Creative Writing PhD research student and international public speaker sharing the challenges and triumphs of living with Multiple Sclerosis. Since 2012 she has blogged at www.stumblinginflats.com, from which her book, Stumbling In Flats was curated and short-listed for the International Rubery Book Award 2015.  Her Master's dissertation novella was short-listed for the 2017 Exeter Story Prize and won the MA Humanities Award for Academic Excellence. Her PhD will explore the enduring legacy of hysteria in contemporary neurology. Alongside participating in academic research as a patient representative and steering group member, she is Disability Wales' Ambassador for Education, a role focused on encouraging deaf and disabled women into further education. She is a contracted journalist for two companies and has been featured in numerous newspapers and magazines as well as appearing on radio and television news programmes.
"I am very much looking forward to working with an experienced practitioner, evaluating how far I have come and exploring the next steps in my development as an artist."
ArtWorks Cymru is a partnership programme based in Wales developing practice in participatory settings, supporting the continuing professional development of artists at different stages of their career working in participatory settings, and advocating for the value of participatory arts. For further information, visit: https://artworks.cymru/