Stori i Bawb: Creating diverse stories for children and young people
Published Mon 13 Dec 2021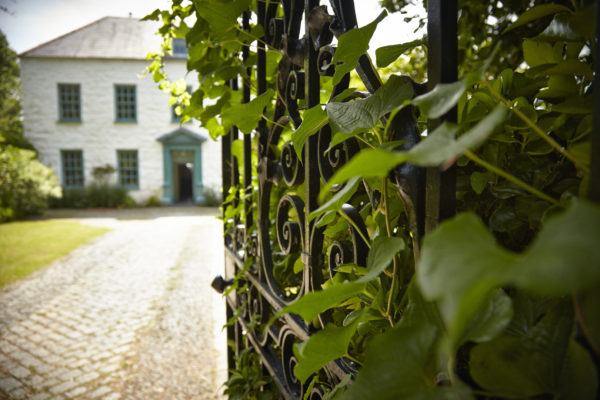 A Welsh-language course aimed at creating diverse stories for children and young people at Tŷ Newydd Writing Centre
A course in partnership between Literature Wales and the Books Council of Wales
Literature Wales and the Books Council of Wales are inviting applications from writers with lived experiences of being under-represented, particularly within the Welsh-language literature and publishing industry, for a fully-funded space on a residential course at Tŷ Newydd Writing Centre. The course will be facilitated by the writer and arts facilitator Elgan Rhys, along with other guest writers including co-authors of Y Pump, Ciaran Fitzgerald, Nia Morais, Megan Angharad Hunter and more. The course will offer workshops, talks and discussions to develop your creative writing craft for middle grade (8-12 years old) and young adults (12+). We welcome applications from brand new writers, as well as writers with some experience. There will be 12 spaces available.
As this is an opportunity for Welsh-language writers, further information along with supporting documents are available by clicking Cymraeg on the top right of this web page. Please note: Previous writing experience isn't essential for this course, nor is perfect Welsh! – as long as you have the passion to create excellent stories to inspire children and young people.
What will happen during the course?
Starting on the Monday afternoon, the group of writers and the tutors will begin the course by discussing their favourite diverse books for children and young people. Exploring the qualities of the best, and most popular books written by writers of colour for young audiences, we will set the bar for our own writing during the week.
Through group workshops, one-to-one tutorials, readings and guest talks by industry experts we will spend the week building characters and settings, and creating a useful toolkit to use to develop our own ideas into books. There will also be plenty of free time to enjoy walks in the area, to concentrate on your writing, or to read in Tŷ Newydd's famous library.
Focusing in particular at books aimed at middle grade (8–12-year-olds) and younger YA literature (12-15), we will encourage the writers to arrive with an idea for a character – and by departure on the Friday afternoon, everyone will have the first few pages of a new story, and the energy and ambition to continue with the writing at home.
After the course, Literature Wales and the Books Council of Wales will encourage the new network of writers to stay in touch through regular virtual meetings to discuss ideas, challenges and to share work in progress. Further opportunities will also be shared, including workshop facilitator training opportunities, to ensure that all the writers continue to write, develop their skills, and perhaps even aim towards publication.
Important Dates:
The course runs from Monday 25 April – Friday 29 April 2022.
The closing date for applications is 5.00 pm, Friday 11 February 2022.
How to I apply?
To apply, click on Cymraeg at the top right of this page, read the Cwestiynau Cyffredin document that's further down on that page, and complete this short Application Form.