Representing Wales: 2023-2024 Programme Open for Applications
Published Wed 31 Aug 2022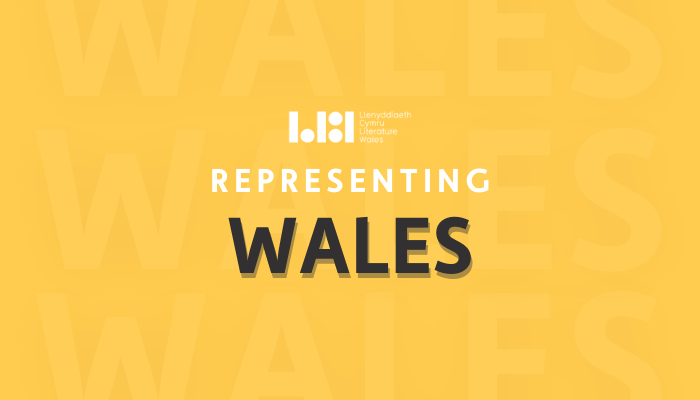 Our professional development programme for writers is back, this time with particular focus on writing for children and young people 
Deadline for applications: 5.00 pm, Tuesday 25 October 2022
We're excited to announce that the third round of our professional development programme for writers, Representing Wales is now open for applications. In its third year, the programme will welcome applications from Wales-based writers who come from an under-represented background and who are writing or interested in writing for children and young people. Read more about why this year's programme will focus on writing for children and young people here.  
The programme will support a cohort of 13 writers by offering the following: 
a financial award of up to £3,300 to help writers take time out to write, attend training sessions and literary events and to support travel expenses

 

a series of one-to-one mentoring sessions during the year

 

monthly workshops and talks

 

opportunities to network, make new contacts and build relationships with other writers

 

opportunities to meet experts in the literature and publishing industry in Wales and beyond

 
opportunities to develop your skills as a workshop practitioner and engage with schools

 
The programme will begin in March 2023 and run until the end of February 2024.  
The writers are selected by an independent panel: Dr. Ann Alston (Chair), Elgan Rhys, Lily Dyu and Alex Wharton. Read more about the Panel Members here.   
Representing Wales is a bilingual programme and we welcome applications from Wales-based writers who write in Welsh and/or English. Writers who are new to writing in Welsh but who are interested in getting started are very welcome, as are writers who enjoy experimenting with both languages in their creative work. Workshops will be delivered in both Welsh and English, and simultaneous interpretation will be offered where required. You can learn more about the bilingual format of the programme in our FAQ section.  
Representing Wales is funded by the National Lottery through the Arts Council of Wales, developed to improve representation within the literature sector in Wales.  
Leusa Llewelyn, Literature Wales' Joint Interim CEO says: "We are starting to see some fantastic outcomes from the two first rounds of Representing Wales, with the writers receiving deserved attention in commissions and even publishing deals after working hard on their writing and following pathways that were highlighted by their mentors and in workshops and events during the programme. We are therefore delighted to launch our third round this summer, which will contribute towards developing a pipeline of new Wales-based talent and help address the inequalities and under-representation within children and young people's literature. Opening up the programme to writers who come from a wide range of under-represented backgrounds will ensure a diversity of new voices within children's writing in Wales, aiming to establish new stories that will represent more children, and more writers to act as role models for young readers. Literature Wales looks forward to supporting the selected writers for years to come."    
Application Support & Free Online Workshops
As part of the application process, writers are asked to submit a chapter of their fiction or creative non-fiction book, a selection of their poetry, or a sample of their graphic novel. Please refer to our  FAQs  to learn more about eligible genres. 
We will also be hosting three online creative writing workshops in the run-up to the application deadline, to offer creative support to applicants and a taste of what it would be like to take part in the programme. The sessions, which will be free to attend will be the following: 
Writing Poetry for Children with Alex Wharton, Thursday 8 September 2022. 7.30-9.00 pm 
Writing Young Adult Fiction with Emma Smith-Barton, Tuesday 13 September 2022. 7.30-9.00 pm 
Ysgrifennu ffuglen i blant [Writing fiction for children]. Welsh-language workshop with Angharad Tomos, Thursday 15 September 2022. 7.30-9.00 pm 
Find out more and register for these events here.  
Members of the Literature Wales team will be on hand at the end of each session to offer guidance on the application process and answer any questions potential applicants might have.  
Previous Rounds of Representing Wales
Each year, the programme is designed in careful consultation with communities, writers, and consultants from Literature Wales' extensive networks to address existing barriers within the sector.  
The first edition of the Representing Wales programme, launched in 2020 focused on writers of colour and the current round supports writers from low-income backgrounds.  
Click here to find out more about previous rounds. 
Apply Now
Individuals from under-represented backgrounds who want to develop their creative writing skills for children and young people are invited to apply now. Applicants must be over the age of 18 and currently living in Wales. We regret that the programme is not open for students, nor employees of Literature Wales and its funders. 
For further information about the programme, including guidelines, FAQs and how to apply click here, or contact us: post@literaturewales.org 
Deadline for applications: 5.00 pm, Tuesday 25 October 2022.