Literature Wales to host a free evening of poetry at the Senedd 
Published Thu 26 Jan 2023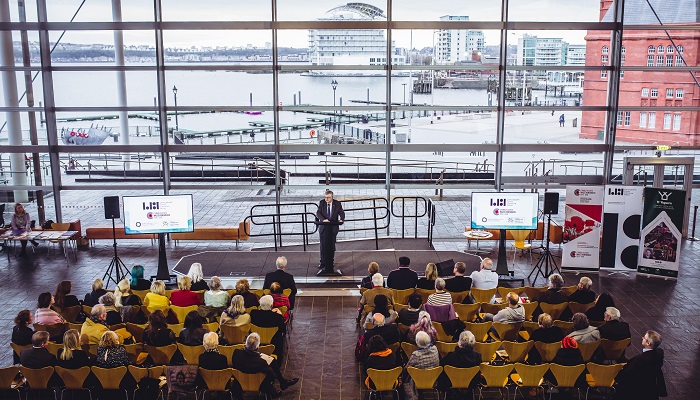 clare potter, Duke Al Durham, Esyllt Maelor and Patrick Jones are among the poets performing at Literature Wales'
Singing the Sun in Flight: Poetry at the Senedd
event on Tuesday 14 February, 5.30 pm – 7.30 pm.
This will be the second in a programme of nine events at the Senedd buildings celebrating all things poetic, and raising the profile of poetry and spoken word at the home of Welsh democracy. 
The event on 14 February – which is FREE to attend – will include performances and talks on the theme of Poetry for Health and Well-being, and is sponsored by Dawn Bowden MS, Deputy Minister for Arts & Sport, and Chief Whip.
Taking part in creative writing and reading has been clinically proven to be beneficial to our well-being, both physical and mental. Literature is a powerful tool which can be used to positively address some of these issues and can contribute to improving the lives of people in Wales. Those taking part in this event will speak about their personal or professional experiences of using poetry to support health and well-being. As well as poetry performances in English and Welsh, there will be discussions on how poetry can help make sense of a medical diagnosis, find a way through grief, support better mental health, build confidence and self-belief, and unpick and overcome trauma.
BSL interpretation will be provided by Cathryn McShane.
Anyone wishing to attend is kindly asked to confirm by completing this simple form. Alternatively, you can confirm by emailing: post@literaturewales.org 
If you are able to attend the event in person, you can watch online here:
https://senedd.zoom.us/j/61166057505?pwd=Z2k1a3UwOGpnVjNrNFIxYVhwaU1hZz09
Passcode: 0eqjuWy8Tn
For more information about the Singing the Sun in Flight event, visit the programme's page on our website.