Hachette to launch Grow Your Story – A Development programme for writers from Black, Asian and Minority Ethnic Backgrounds
Published Fri 4 Sep 2020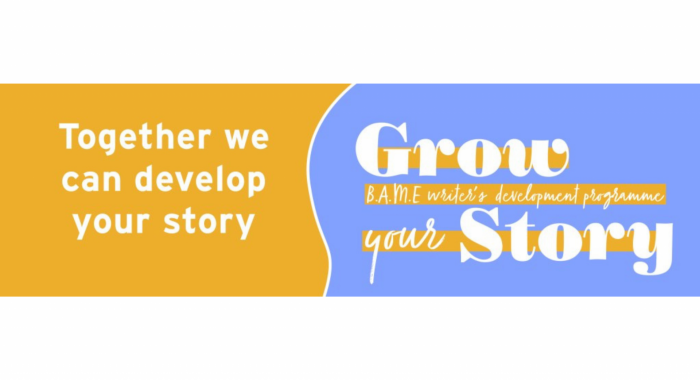 THRIVE (Hachette UK's BAME network) is delighted to announce we will be offering a fiction development programme for unpublished and unagented writers from Black, Asian and Minority Ethnic backgrounds to commence in January 2021. There will be no costs for writers to take part and the programme is open to writers in the UK or Ireland.
The programme is supported by David Higham Associates, The Future Bookshelf, Spread the Word and sponsored by our adult trade divisions – Bookouture, Headline Publishing, Hodder & Stoughton, John Murray Press, Little, Brown, Orion and Quercus.
Writers on the programme will be offered the opportunity to develop their manuscript through online workshops led by industry professionals. Each writer will also be offered one-on-one mentorship with both an editor and agent for up to nine months.
THRIVE and Hachette UK are offering the 10 writers selected for the 2021 programme:
– Seven online workshops led by Rowan Hisayo Buchanan (author of Starling Days and Harmless Like You) and Niki Chang (David Higham agent) alongside Hachette editors Becky Walsh, Ed Wood, Emad Akhtar, Eleanor Dryden, Federico Andornino and Rose Tomaszewka. Topics to be covered will include editing, redrafting, pitching and finding the core of your story. Online workshops will be held from January to February 2021 – dates to be announced in November.
– An Author Q&A panel to be led by Bobby Nayyar (Programme Manager for Spread the Word)
– Feedback on their submitted work during the workshop process – up to two writers will be selected for group assessment per workshop
– The opportunity to feature their sample work in a showcase booklet and online from Spring 201
– a comprehensive mentoring package from April 2021 – includes up to a combined 6 hours of one to one mentoring with both a Hachette editor and an agent and a package of creative writing books and a visit to Hachette UK offices (depending on location), for face to face meeting with their editorial mentor
– Fortnightly online meetups with writers on the programme from April 2021 (up to 9 months) with special guest talks organised.
Ella Patel, co-Outreach Lead of THRIVE says "We're excited to directly reach emerging writers from around the world, support them in developing the skills and confidence to make the next steps in their careers as authors and in turn take the necessary action to improve representation in publishing."

Niki Chang, Literary Agent at David Higham Associates says "We are thrilled to be partnering with Hachette, THRIVE, The Future Bookshelf and Spread the Word on this important development programme for writers of colour. At DHA we are passionate about nurturing new talent and helping to build a truly diverse industry. We are excited about forging new connections with writers and supporting them at the crucial early stages of their careers."

Hachette CEO David Shelley says "Our mission at Hachette is make it easy for all readers, everywhere, to discover new worlds. So we want to do all we can to ensure that the authors we publish are representative of the readers we serve – and we know we have a lot to do to get to that place. I am really excited by the Writing Workshop and Mentorship Programme THRIVE with the support of David Higham Associates, The Future Bookshelf and Spread the Word have devised, as I hope it should be a practical way of developing dynamic new creative talent from a more diverse base and helping build links with bestselling authors of the future."
To apply for the programme, you will need to submit: a three-thousand-word sample from your novel; a one-page synopsis of the book; and a one-page personal statement on why you would benefit from a development programme.
Hachette UK's BAME employee Network, will judge the first round. Shortlist of 10 writers will be judged by:
– Charlie Brinkhurst-Cuff – Head of Editorial for gal-dem, freelance writer and author of Mother Country
– Emad Akhtar – Publisher for Orion Fiction
– Niki Chang – Literary Agent at David Higham Associates
– Rowan Hisayo Buchanan – author of Startling Days and Harmless Like You
– Joey Esdelle – THRIVE Co-Chair
The submissions period will open at 12.00 am GMT on 4 September 2020, and will close on 14 September 2020, at 11.59 pm GMT.
Please submit via GrowYourStory.hachette.co.uk