December & January Opportunities
Published Tue 1 Dec 2020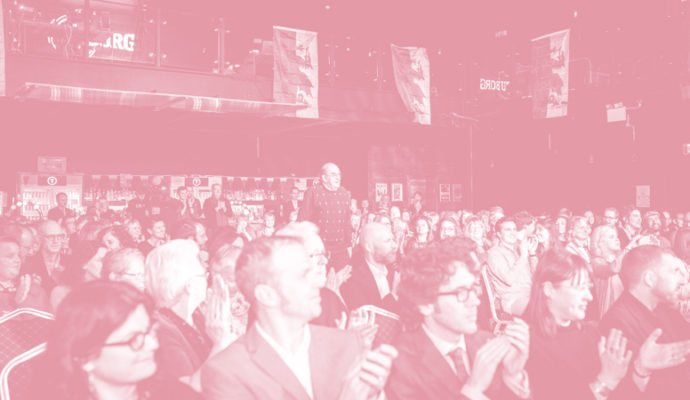 We have compiled a small list of some exciting opportunities with upcoming deadlines for writers and literary organisations alike. Keep up to date with opportunities for writers by signing up to our newsletter and following us on Facebook, Twitter and Instagram.
Due to the current situation in Wales regarding the Coronavirus, we suggest that anyone interested in taking part contacts the organisers directly for the most up-to-date information.
The Authors' Emergency Fund – rolling
Applications are open to all professional authors who are resident in the UK or British subjects – including all types of writers, illustrators, literary translators, scriptwriters, poets, journalists and others – for whom author-related activities make up a substantial amount of their annual income.
For more information, visit: https://www.societyofauthors.org/Grants/contingency-funds#:~:text=The%20Authors'%20Emergency%20Fund,-Emergency%20funding%20for&text=Many%20writers%2C%20illustrators%2C%20journalists%2C,talks%2C%20performances%20and%20school%20visits.
The White Pube Writers Grants – rolling monthly
The White Pube Writers Grant is £500 given out monthly to a working class writer based in the UK. This grant has been set up to support writers of all ages who are early in their careers and would benefit from this no-strings attached financial support to help them in whatever they like – be that money to cover time to write, books, web hosting, printing, subscriptions, research, development, travel, or even just money to fund life expenses and rent.
For more information, visit: https://www.thewhitepube.co.uk/writersgrant#:~:text=This%20grant%20has%20been%20set,development%2C%20travel%2C%20or%20even%20just
Work Welsh – 3 December
There will be places for up to 12 freelance workers in the sector on the on-line 'Using' Work Welsh course run by the National Centre for Learning Welsh, which is provided virtually by Nant Gwrtheyrn between January and March 2021. We hope to hold a specific course for freelance workers in the performing arts sector. This opportunity is open to anyone who is working – or who wishes to work – in a freelance capacity in the theatre in Wales through the medium of Welsh, and would like to gain confidence in using the language in a professional capacity.
For more information, visit: http://theatr.cymru/workwelsh/?lang=en
Professional Development Programme for Writers of Colour – 4 December
This opportunity is open to writers of colour over the age of 18 who are currently living in Wales. Writers working in a variety of literary forms can apply. As well as novels, poetry and short stories, these forms can also include scripts, live and/or digital performance, graphic novels and writing for children.
Applicants may be new to the world of writing, or may have just started on their journey and need support to reach the next level. They may be fairly established already as a writer but find that there are barriers to reach their full potential, or they may want to experiment with a different literary form or language.
Applications are open to writers working through the medium of Welsh, English, or any of Wales' other languages, although we can only assess initial applications in Welsh or English. Writers who are not currently fluent in Welsh but are looking for an opportunity to improve their written and creative skills in Welsh can also apply and will be supported in this programme.
Every selected writer will receive a fixed award of £2,000. Writers can choose how to use this award, for example to buy equipment to write, or take time off work to concentrate on the programme and/or their writing. An additional sum of £450 will also be paid to cover accommodation, travel and subsistence costs when taking part in activities away from home and to purchase tickets for literary events and festivals.
For more information, visit: https://www.literaturewales.org/our-projects/professional-development-programme-for-writers-of-colour/
Artes Mundi: Public Programme Assistant – 6 December
Our friends at Artes Mundi are recruiting for a Public Programme Assistant. They will work with the Curator of Public Programmes and the team of Engagement Producers to develop and coordinate the Artes Mundi 9 Public Programme. They will assist in the design, delivery and evaluation of tours, workshops and events, both in-person and online, that relate to work presented in the exhibition. This is a hands-on and exciting role.
For more information, visit: http://www.artesmundi.org/news/join-our-engagement-team
Rising Stars Wales 2021 Awards – 8 December
This opportunity is open for early-career writers to develop their creative practice. Over the course of the year, the successful Rising Stars Wales 2021 applicants will receive a financial award, as well as a coaching session from the previous winner of the 2020 Award, Alex Wharton. In addition, the poets will have the opportunity to discover more about the publishing and literature sector from expert professionals at Firefly Press, as well as on-going support and advice from the team at Literature Wales.
Up to 5 writers will be selected for the Rising Stars Wales 2021 Award and will receive:
A cash prize of £100 each*
Join the other successful applicants in a 2-hour coaching session with Alex Wharton, the previous winner of the Rising Stars Wales 2020 Award
The possibility to have selected works published in the Rising Stars Wales Anthology
A group 'Industry Insight' workshop with award-winning publisher Firefly Press
A group training session focusing on writer development opportunities with Literature Wales staff
For more information, visit: https://www.literaturewales.org/lw-news/call-out-for-submissions-rising-stars-wales-award-2021/
Climate change and COP26 – Open call for creative commissions – 13 December
The British Council is inviting applications for creative commissions that bring together art, science and digital technology and offer innovative responses to climate change. The commissions will be part of the cultural programme in the build up to the United Nations Climate Change Conference of the Parties (COP26), which the UK is hosting in Glasgow in November 2021.
For more information, visit: https://www.britishcouncil.org/arts/opportunities/open-call-creative-commissions
HARP: Seed & Nourish – 16 December – 11 December
HARP (Health Arts Research People) has two strands; Seed and Nourish. Each strand aims to nurture and support health places and arts people and places to work together to find the best ways for arts and health to face challenges.
Seed is for new ideas or projects to generate – or 'seed' – those initial great ideas and innovate at pace.
Nourish is aimed at existing arts and health innovations to provide support and funding so the can survive and become embedded in health places
For more information, visit: https://ylab.wales/programmes/health-arts-research-people
National Museum Wales: A call-out for contributors – 18 December
National Museum Wales are inviting people from all across Wales to contribute feature articles (up to 2000 words) or online arts projects or interventions for our thematic monthly editions. Contributions are invited in any media that can be hosted on the web platform, including video and sound and embedded media.
The third edition will focus on Food and Sustainability. Our way of life has changed dramatically recently, and we're still figuring out what our future will look like. We are faced with the challenge and opportunity to rebuild and reimagine.
For more information, visit: https://museum.wales/news/?article_id=1204
Raymond Williams Centenary 'explainer' resources project – 20 December
To mark the centenary of the birth of the novelist, cultural critic and socialist intellectual Raymond Williams in 2021, the Raymond Williams Foundation are providing grants of £500 to support the production of a new set of resources.
View the details here: http://www.raymondwilliamsfoundation.org.uk/pdf/Centenary%20project/RWF-RW%20Centenary%20Resources%20brief_Dec%202020_PDF.pdf
Young Writers' Comission – 4 January
Oriel Davies gallery are inviting interest from anybody aged 18 – 25, based in Powys, and interested in developing their writing through their 'ODG Assembly' project. There are eight £100 commissions available.
Discover more here: https://orieldavies.org/news/open-call-young-writers-commission
BBC Arts Culture in Quarantine – New Commissioning Strand to Support Disabled Artists – 12 January
To mark the 25th anniversary of the Disability Discrimination Act, BBC Arts, Arts Council England, Arts Council of Northern Ireland, Arts Council of Wales and Creative Scotland have launched a new Culture in Quarantine commissioning round to celebrate the work of disabled, D/deaf and neurodiverse artists.
Ten established disabled artists will be commissioned from across England, Northern Ireland, Scotland and Wales to create new video or audio works to be published on BBC platforms in 2021.
For more information, visit: https://www.thespace.org/commissioning
Discoveries with Curtis Brown & Curtis Brown Creative – 17 January
Discoveries invites women from across the UK and Ireland of all ages and backgrounds to submit their works of fiction, with the possibility of securing a cash prize of £5,000 and an offer of representation by Curtis Brown Literary Agency. They don't require writers to have finished a novel – only the first 10,000 words and a synopsis – and it is free to enter.
For more information, visit: https://discoveries.curtisbrowncreative.co.uk/
Our Picturesque Landscape Artist in Residency – 21 January
Our Picturesque Landscape is a 5-year National Lottery Heritage Fund Landscape Partnership Scheme which centres on the landscape of the Dee Valley and the Pontcysyllte Aqueduct and Canal World Heritage Site. The residencies will take place during year 3 of the Our Picturesque Landscape project, from February – October 2021. We are looking for creative and inspiring contemporary artists who are excited about the opportunity to explore the connections between people and place, past and present. We are particularly interested in hearing from practitioners of a variety of literary or spoken word disciplines; this could include anything from poetry, prose, travel or journal writing, to spoken word audio recording, song, video or digital media/podcasts. The budget for each residency is £3,000, however there may be scope to provide a higher level of funding should there be potential to develop ideas further.
Proposals should be sent to our.picturesque.landscape@denbighshire.gov.uk by the closing date of Wednesday 20 January 2021 at 12.00 pm.
Reflection on Lockdown Storytelling Project – 31 January
During the initial Covid19 lockdown, Age Cymru made more than 20,000 check-in calls to older people and heard a wealth of amazing life stories. At this historic moment, we believe it's vitally important to capture and celebrate the experiences of older people, who have been disproportionately affected by the pandemic; how their lives have shaped them, and how they have found ways to cope with the isolation of lockdown.
We understand the benefits of taking part in creative activity, and whilst access to many arts and social clubs is still limited, we want to hear your stories. Whether you write yourself, or whether your friends or family help you to capture your experiences, we'd love to hear your story.
Discover more here: https://www.gwanwyn.org.uk/reflection-on-lockdown-storytelling-project-myfyrio-ar-brosiect-adrodd-straeon-y-cyfnod-clo/
Spread the Word Life Writing Prize 2021 – 1 February
Launched in 2016 in association with Goldsmiths Writers' Centre, Spread the Word's Life Writing Prize was established to celebrate and develop Life Writing in the UK. Free to enter, the Prize is open to writers based in the UK who have yet to publish a full-length work or have a literary agent.
For more information, visit: https://www.spreadtheword.org.uk/projects/life-writing-prize/
Wales Young Poets Award 2020  – 15 February
The competition is open to poets aged 10-17 living in the UK at the time of submission. Poems can be sent in Welsh or English and must be inspired by the theme 'Empathy'. Find more information and entry forms here: https://poetrywales.co.uk/gwobr-beirdd-ifanc-cymru-yn-lansio-heddiw-wales-young-poets-award-launches-today/
2021 New Welsh Writing Awards: Rheidol Prize – 16 March
This year, the New Welsh Writing Awards champion works of 5,000 – 30,000 words in one category, the Rheidol Prize for Prose with a Welsh Theme or Setting, for writers from the UK and Ireland as well as those who have been educated in Wales for over six months. For the first time this year Gwen Davies will also consider one entry by a writer aged 18 – 25 for publication by New Welsh Review in print or online.
1st prize is £1,000 as an advance against e-publication plus a positive critique by Cathryn Summerhayes, literary agent at Curtis Brown.
2nd prize is a four-night stay at Literature Wales' Nant writers' retreat cottage within the grounds of Tŷ Newydd Writing Centre in Llanystumdwy, Gwynedd.
3rd prize is a two-day writing retreat at Gladstone's Library in Flintshire.
For more information, visit: https://newwelshreview.com/award-page/2021-awards
Namibia-Wales 'Stories for Children' Competition – 30 April
Cardiff University & the University of Namibia are asking up-and-coming as well as experienced authors to submit short stories, written in English, suitable for children aged between 7 and 15 years.
For more information, visit: https://www.bmc.wales/short-stories-for-children-comp