Call Out: From Now On
Published Mon 22 Mar 2021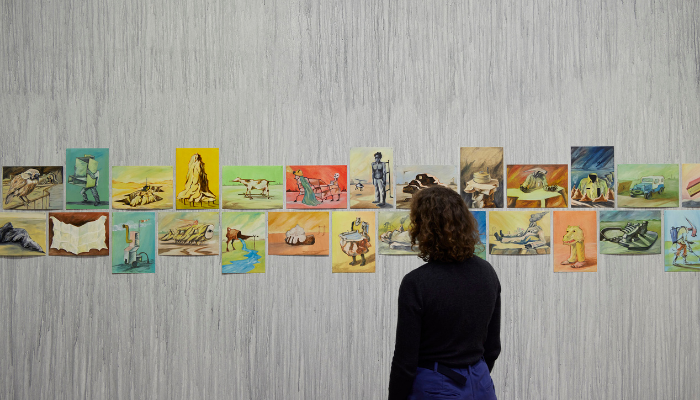 Calling all storytellers! Artes Mundi, Literature Wales and Where I'm Coming From are inviting you to share the stories and ideas that have been kindled by Artes Mundi 9 presented at National Museum Cardiff and Chapter.
Artes Mundi and Literature Wales have teamed up with Where I'm Coming From to collect and present stories from around Wales. Anyone can submit a piece, whether it be a memory you have reconnected with or a new vision that has been ignited, we would love you to share these with us.
In total, six stories will be chosen and the writers will receive support from Where I'm Coming From and Literature Wales to develop their ideas and work. These stories will be published by Artes Mundi in their online journal.
Stories and ideas you share can be sent as written pieces or recorded as short audio files or films. For families or groups of friends experiencing Artes Mundi 9 together, perhaps you might play a game of 'round robin' where each of you offers a sentence or a word in turn to create a story together.
Please share with us by emailing info@artesmundi.org. The closing date for applications is Friday 11 June 2021 at 5.00 pm. If sending us a written document, please share up to 1,000 words or three poems. If you would like to send us an audio or video file please share up to two minutes.
Lleucu Siencyn, Chief Executive of Literature Wales said:
"Literature Wales is delighted to support this brilliant project, which brings together two expressive artforms. This work contributes to our wider writer development initiatives as well as inspiring creative audiences across Wales, and we look forward to seeing the final pieces come to life during the summer."