Call-out: Children's Laureate Wales 2021-2023
Published Tue 1 Jun 2021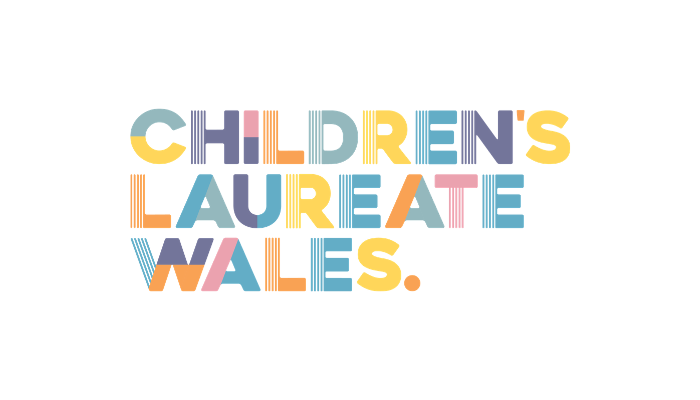 Literature Wales is looking for a Children's Laureate Wales 2021-2023 to delight and inspire the children of Wales.
Following the huge success of renowned novelist Eloise Williams' term as the inaugural Children's Laureate Wales in 2019-2021, Literature Wales is pleased to announce that this time we are looking for a poet from Wales to take up the challenge of inspiring our nation's young people.
Are you a poet or spoken word artist who loves working with children? Do you believe in the power of literature to inspire, empower, improve, and brighten lives – especially the lives of young people? Do you dream of celebrating and representing Wales' literary culture on a national and international stage? Then we want to hear from you!
Literature Wales is looking for the next Children's Laureate Wales and is inviting applications from talented, passionate, and visionary poets and spoken word artists for this role. We are open to applications from people from a range of backgrounds and experiences, and who are at any stage of their career as writers and artists. We are looking for people who share our values of equality and representation, and who will advocate for children's fundamental rights to be creative, to express themselves and, of course, to have fun with words.
Key facts about the role
We are looking for a Children's Laureate Wales to start in the autumn of 2021. The closing dates for applications is Monday 19 July 2021.
The role is for two years, until the autumn of 2023.
The fee for the work is £8,000 per year, plus expenses, and the activity plan will equate to approximately 20 days of activity per year.
Please note: the nature and format of the working days will be varied. On some days you will be delivering a workshop in a school, on other days you could be working from home writing on a commissioned poem. Discover more in the Day in the Life of the Children's Laureate Wales section below.
The work involves running workshops for children and young people, writing commissioned poems, and various other activities, both at schools and in other settings (such as festivals and youth clubs).
The Laureate will be considered as an advocate and champion for children and children's literature, as well as issues which are important to our future generations, including mental health, education, and climate emergency. There will likely be opportunities for further commissions from external partners, and invitations to head up national campaigns.
The Children's Laureate Wales will engage with children across Wales and inspire them to be creative and to express themselves through poetry.
The Children's Laureate Wales is a role awarded every two-years to a Wales-based writer.
Children's Laureate Wales is an English-language project which works alongside its Welsh-language sister project, Bardd Plant Cymru.
Pembrokeshire-based children's author Eloise Williams was named the inaugural Children's Laureate Wales for 2019-2021 and will be in the role until the end of the summer 2021.
Why a Poet?
Literature Wales sees literature as a diverse and varied artform, and our aim is to celebrate Wales' literary culture in all its forms. Following the appointment of a novelist as the inaugural Children's Laureate Wales, we would like poetry to be the focus for the 2021-2023 term. We believe that poetry for children is extremely important and we want to promote and help raise the profile of poets who want to work in this area. For future laureates, we may look at other genres to spotlight.
How the project works
Literature Wales will work closely with the Children's Laureate Wales to devise and deliver a programme of activities for the two years. We are here to support and facilitate the role, and we very much want the selected laureate to make this their own project and have their own vision for it. However, in line with our own strategy, we expect the programme to focus on representation and equality, as well as health and well-being. The overall aim of our work at Literature Wales is to use the power of literature to improve lives.
We actively welcome applications from writers at all stages of their literary careers. Those who are just starting out will be given a range of opportunities to develop their profile and will be able to thrive in this role. The role provides a platform to develop skills in delivering creative activity in participatory settings, as well as enhancing artistic and professional reputation.
Our Tactical Priorities will be at the forefront of our work in the next few years, as and such we strongly encourage applications from people who are under-represented in the literature sector, and from those who experience discrimination due to race, gender identity, sexual orientation, marital status, religion, nationality, ethnic origin, disability or age. We operate an anti-racist culture and are developing our Safeguarding and HR policies to include best practice processes when working with those who have suffered the trauma of discrimination and on addressing micro-aggressions in the workplace. We are dedicated to meeting access requirements; just let us know what you need.
Eligibility & Terms
The Children's Laureate Wales will:
be willing and able to commit to at least 20 working days per year to work as Children's Laureate Wales; If you have any concerns about your availability (e.g. employment and/or caring responsibilities) and the role, please get in touch;
be able to work with children and young people up to the age of 18;
have some track record as a poet and/or spoken word artist; and
be a confident and dynamic public speaker.
In addition to the core work programme, extra commissions, residencies, and opportunities may be presented to the post-holder during the term, by Literature Wales and partner organisations. Any such work would be contracted separately.
The work programme will be developed once the appointment has been made, according to the new Children's Laureate Wales' ideas and specialisms. We are keen to create a bespoke offer to suit both the new Children's Laureate Wales and Literature Wales' strategic priorities.
The Children's Laureate Wales will receive a fee of £8,000, plus expenses, per year. This fee includes time that can reasonably be expected for project planning and administration.
How to apply
To apply, download one of the guidance documents below which has further information on the application process.
Closing Date: 5.00 pm, Monday 19 July 2021
For further information, download the guidance documents below or contact Literature Wales: post@literaturewales.org
Further Information
Further information about this call-out can be found below in PDF, Word and Large Print format. Should you require the information in a different accessible format, please contact Literature Wales: post@literaturewales.org