British Council Literature Seminar 2021
Published Wed 3 Feb 2021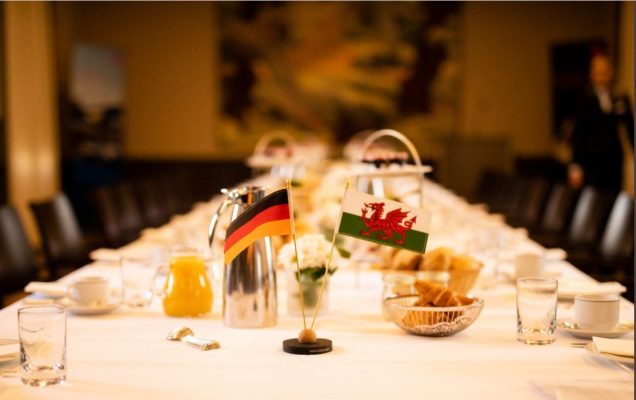 During 2021, the Welsh Government and its partners are celebrating Wales in Germany year. Literature Wales, along with the Welsh Government and the Literaturhaus Stuttgart, is pleased to be supporting the British Council Literature Seminar, titled 'We are Wales: disparate voices, landscapes and stories'. The seminar is held between 4 – 6 March 2021.
This year's digital seminar is chaired by Niall Griffiths, Wales Book of the Year 2020 winner, and Francesca Rhydderch, Associate Professor in Creative Writing at Swansea University. Joining the seminar will be writers Zoë Brigley, Charlotte Williams, Manon Steffan Ros and Richard Gwyn. Additionally, writers Joao Morais, Richard Owain Roberts, Hanan Issa, Eluned Gramich, Alex Wharton and Ifan Morgan Jones will be featured through specially commissioned films.
A trailer for the British Council Literature Seminar 2021 can be viewed below:
The seminar includes readings, discussions and workshops and will offer academics, students, publishers, translators and journalists from across Europe the chance to experience some of the best of Welsh literature and engage with writers and their work first-hand.
Literature Wales is pleased to be supporting this year's Literature Seminar, as well as contributing to the wider Wales in Germany celebrations with our Plethu/Weave cross-artform collaboration, in partnership with National Dance Company Wales. Mererid Hopwood and Elena Sgabri's short film, Aber Bach, was premiered as part of the official launch of the Wales in Germany year, and can be viewed here. A second commissioned film will be released as part of the celebrations on 1 March, with a third to follow in the autumn.
The seminar takes place online, via

Zoom,

 from 5.30 pm on

Thursday 4 March

to 6.15 pm on

Saturday 6 March.
To register, visit: https://www.britishcouncil.de/en/programmes/arts/literature-seminar