Sanctuary: There must be somewhere
Published Tue 21 Jun 2022
A collaboration between poets in Wales and Northern Ireland
happily
exceeds its aims.
A Literature Wales Writer's Bursary was central to my decision to turn to full time writing in 2017. It gave me some funds (and some confidence) to create a collection of short stories set in Wales, Ireland and Italy. A City Burning was published by Seren Books in 2020. It was longlisted for this year's Edge Hill Short Story Prize. In turn, that encouraged me to aspire to publishing poetry.
I decided to produce a pamphlet of poetry on an urgent theme: Sanctuary. Many of us, because of threats to the environment, the effects of the pandemic and awareness of global migrations, have been more aware than ever of the need for safe, welcoming places – for others as well as ourselves. The aspect of sanctuary associated with the uncertainties of war has taken a terrible and terrifying aspect in Ukraine. And sanctuary has its spiritual side too.
However, what has emerged from my work is no longer a pamphlet but a book, a collection of poetry, Sanctuary: There Must Be Somewhere. It's a tribute to Welsh publisher, Seren Books that this was produced swiftly.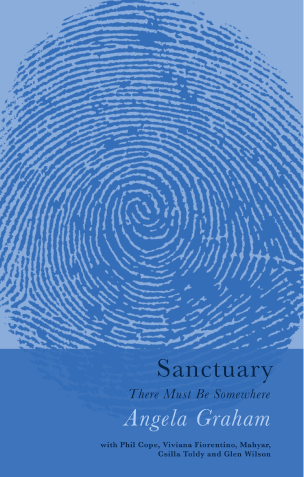 The book seeks to embody the hosting aspect of sanctuary in that it contains the work of five other poets besides myself.  Two of these live in Wales and three in Northern Ireland, since I divide my time between both places. Csilla Toldy, a Hungarian film maker and writer, lives in Northern Ireland and knows what it is like to have been a refugee. Viviana Fiorentino, who is an Italian poet and novelist, also lives in Northern Ireland. Each has an expertise in an aspect of sanctuary. Welshman, Phil Cope is an expert on shrines and holy places in the British Isles. Iranian, Mahyar, now lives in Wales.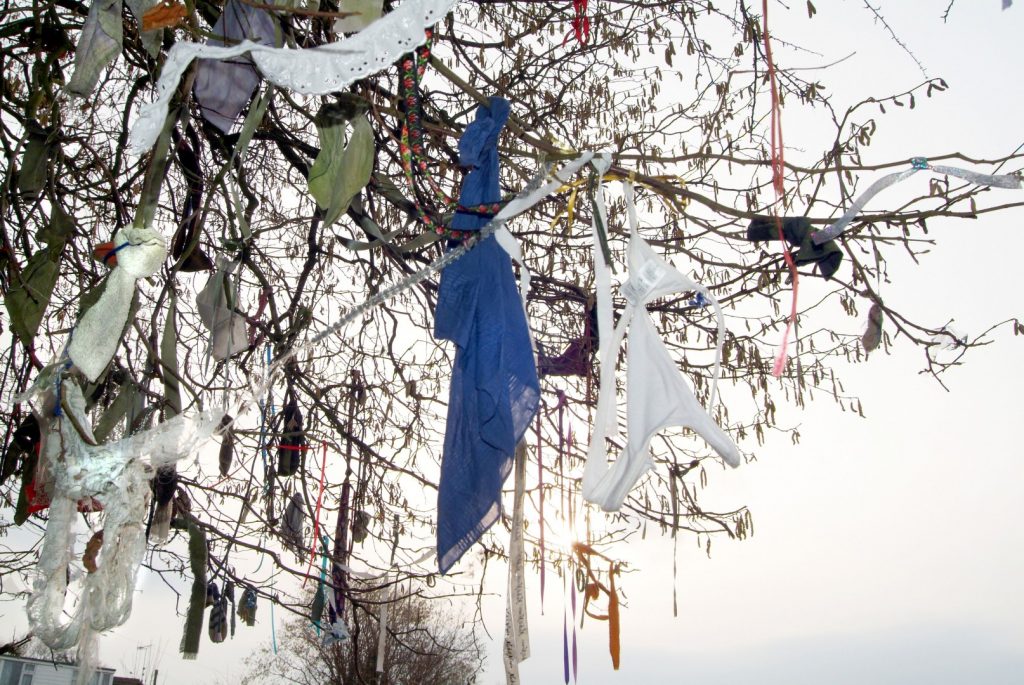 These four poets agreed to write a poem collaboratively with me on any aspect of the theme that appealed to them. This required patience and flexibility from all concerned, because there's little more precious to a poet than the embryonic poem, but the outcome in each case was very positive.
Csilla Toldy writes in the book's introduction:
I was, as always, reluctant to face my own history and reluctant to go back so far in time into it… I was a refugee during the Cold War over thirty years ago, in Europe; not now and not in the UK. Yet, I am going through a period of my life when I have to be a sanctuary for many: my ageing parents, my daughter, my husband… The poem sequence I ended up with took me back into my teens and carried me on into the present. It was a journey of enlightenment, for which I am grateful.
And the collaboration, far from being something restrictive, proved to be liberating. As Phil Cope writes:
Sanctuary feels… like… the sum of these different writers' words adding up to something that is much greater than us all.
Glen Wilson (winner of the Seamus Heaney Award for New Writing) acted as my mentor and contributes a poem.
When it came to the book's online launch even more talents emerged. We saw a film by Csilla and Viviana about what it's like to arrive in a new country; Phil Cope illustrated his poem with his sensitive photographs from his latest book. Glen Wilson composed and performed a song inspired by the project. It shares the title of the book and the penultimate poem, There Must Be Somewhere. I admit that when I listened to Glen's song for the first time, I shed a tear or two. It was evidence of a kind of creative osmosis whereby something that I had initiated, when distilled through Glen's sensibility, produced beauty in another art form. This is a step beyond collaboration. 
Among endorsements of the book, George Szirtes's comment,
'The collection is full of moving, serious poems and individual voices. This too is sanctuary.'
What more could I hope for?
All six poets will appear at Northern Ireland's premier literary event, the Belfast Book Festival on 18th June. Throughout the two-week festival our Sanctuary Tree will be on display in the city's Crescent Arts Centre. People are invited to tie a message, a prayer, an aspiration to the tree, as is commonly done at sacred sites, and we'll integrate the tree into our event.
I will give a reading from Sanctuary: There Must Be Somewhere at the Cardiff Poetry Festival on Saturday, 30th July 4pm. The event showcases new work from two other Seren poets, Hannah Hodgson (first collection) and Ben Wilkinson (second collection). 
On Sunday, 31st July I chair a bilingual session on Poetry and Sanctuary – sanctuary in a broad sense. Joining me will be Gwyneth Lewis (newly appointed MBE), Rev. Aled Edwards (Nation of Sanctuary initiator), and Dylan Moore (recent winner of a Society of Authors award for his novel on migration and Wales, Many Rivers To Cross) and Joseph Gnagbo, a linguist from the Ivory Coast who has made a new life in Wales.
In respect of Sanctuary: There Must Be Somewhere Angela Graham acknowledges receipt of a Support for the Individual Artist Award from the Arts Council of Northern Ireland supported by the National Lottery.