Lle-CHI
National Poet of Wales to lead a week-long series of community events to celebrate the heritage of the north Wales quarry landscape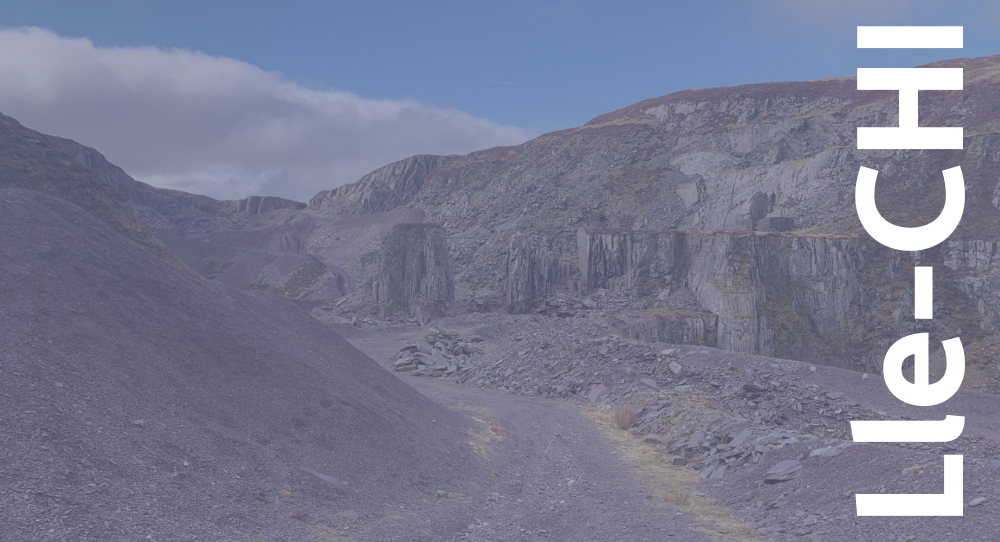 Literature Wales, Gwynedd Council, and the National Slate Museum, are pleased to announce that the National Poet of Wales, Ifor ap Glyn, will be leading a week-long series of community events, between the 22-29 May 2021. The aim is to celebrate the industrial archaeology and legacy of North Wales' slate areas, through literature and music.
During the summer of 2021, UNESCO will decide if the landscapes of north west Wales deserve the World Heritage Site status. Receiving the status would recognise the area as an Industrial Landscape of International importance, joining Blaenavon Ironworks and the Pontcysyllte Aquaduct.
Gwynedd Council, along with a range of partners, has been busy developing the bid to present to UNESCO. Alongside the work, a grant was secured through the National Lottery Heritage Fund, Snowdonia Partnership Fund, and Arloesi Gwynedd Wledig to work across Gwynedd's slate communities to invigorate, re-connect and revive those communities, all the while focusing on heritage. This work is known as LleCHI.
Whilst on a journey on foot through north Wales' slate areas, Ifor ap Glyn will be hosting a series of digital community events. Each event will include a summary of the area's slate industry history presented by historian Dr Dafydd Gwyn, alongside a premiere of a new song or poem by a local artist, featuring artists such as 9Bach, Manon Steffan Ros, Dyl Mei, and Llio Maddocks. The pieces will respond to some of the UNESCO bid themes and will have been inspired by the artist's personal experience of their slate community. The work will be presented through video format during the online Community events. On Sunday 23 May, a Service will be held at Capel y Groes, Penygroes, led by poet Karen Owen.
All the events will be broadcasted on the partners' social media pages, with the virtual community evenings shared on Literature Wales and Wales Slate's Youtube channel, as well as on their Facebook pages.
Following the tour, a programme will be broadcasted on S4C on 21 July 2021, which will include a taste of the events and interviews with the guests. In addition, a three-part radio series will be broadcasted on BBC Radio Cymru on 27 June, 4 July, and 11 July. All will be brought together by Ifor's walk through the remains of the quarries, sharing an insight into the industry's unique history – the only Welsh language industry in our history.