Representing Wales: Developing Writers Of Colour
Published Tue 27 Apr 2021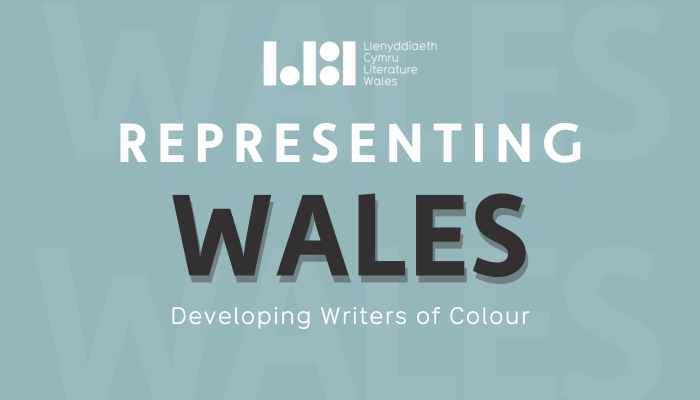 Literature Wales is delighted to announce the launch of our
first ever professional development programme fo
r writers of colour
. 
Developed to improve representation within the sector, Representing Wales: Developing Writers of Colour is an important step in our efforts to transform the country's literary culture into one that is truly reflective of Wales' diverse communities and to establish a pipeline of diverse Welsh talent that will be recognised across Wales and beyond.
Representation and equality are key strategic priorities for Literature Wales, and the launch of this programme strengthens our commitment to delivering targeted and authentic change within the sector. The programme will be a key activity under Literature Wales' Writer Development Activity Pillar and will build on the success of its other schemes including Writers' Bursaries, Mentoring, Platforming Under-represented Writers, and The Rising Stars Wales Awards.
Lleucu Siencyn, Chief Executive, Literature Wales, said:
"This important new programme will shine a light on exceptional, diverse voices representing the best of modern Welsh culture, and each one has the potential to transform our culture for the next generation."
The 12-month programme, funded by the National Lottery through the Arts Council of Wales, provides professional development opportunities to 12 writers of colour. Literature Wales will support the cohort in developing their work by awarding up to £2,450 to each selected writer and facilitating mentoring sessions. Demystifying the writing profession and the publishing process will also be key components of the programme and support will be given through networking opportunities, access to literature festivals and events, as well as through workshops and masterclasses with established writers and commissioners. 
Phil George, Chair, Arts Council of Wales, said:
"If we are serious about seeing a fairer and more equal Wales then we have to do more than pay lip service to improving cultural diversity. It is vitally important to open up opportunities for talent to develop and programmes such as this one give under-represented writers a platform to express and develop their creativity and to present readers with poetry and prose that will stimulate, challenge and entertain."
To deliver the programme, Literature Wales is collaborating with organisations and individuals from across the arts and literature sector in Wales and the UK, including Complete Works, Lucent Dreaming, Ledbury Critics Programme, Black History Wales, Poetry Wales, S4C, Race Council Cymru, Lumin Press and Speaking Volumes. Further partners will be announced and included as the programme develops throughout the year.
2021/22 Cohort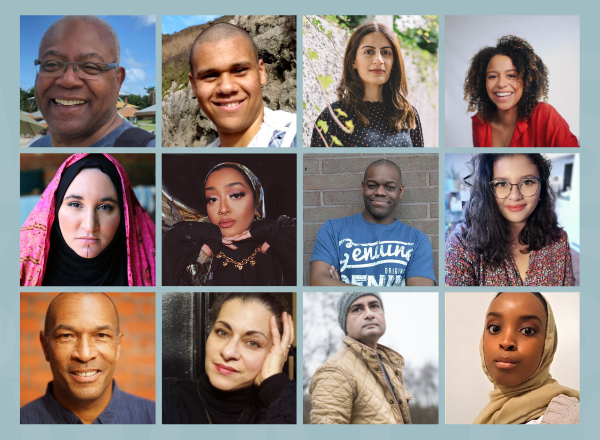 Aged between 21 and 61, the first cohort of writers are at various stages of their careers and specialise in a wide range of genres and creative formats. From visual poetry rooted in activism, to Sci-Fi novellas, to documentary writing, the cohort represent a breadth of experiences, influences, and style. Each writer will use the year to work towards three ambitions that are bespoke to them. Some aim to complete works in progress for publication, some wish to gain a deeper understanding of the literary and publishing industries and others hope the programme will develop their confidence to see themselves as the writers of tomorrow. 
Sandeep Parmar, Chair of the assessment panel and Professor of English Literature at the University of Liverpool, says:
"This programme is a much-needed intervention aimed at opening out national and regional literature to new, and newly-vital voices. Myself and fellow panellists were overcome by the vision of these writers – the ways they point us forward to another fuller canon. Their success proves that Wales harbours immensely talented writers of colour who are more than worthy of support and indeed deserve celebration. The complexities of their work, of their handling of Welsh language, culture, landscape, heritage, and all of the diversity of Wales is hugely inspiring."
The programme has been created according to the needs and interests of the writers and Literature Wales will continuously listen to feedback and reflect on guidance from partners and programme participants alike. After the 12-month programme, continued support will be made available to the cohort to ensure that they have access to the advice, resources, and tools necessary to reach their goals. 
For further information on the programme, and to learn more about each writer, visit the Representing Wales project page.