Remember Epynt, a commissioned poem by Ifor ap Glyn
Published Mon 29 Jun 2020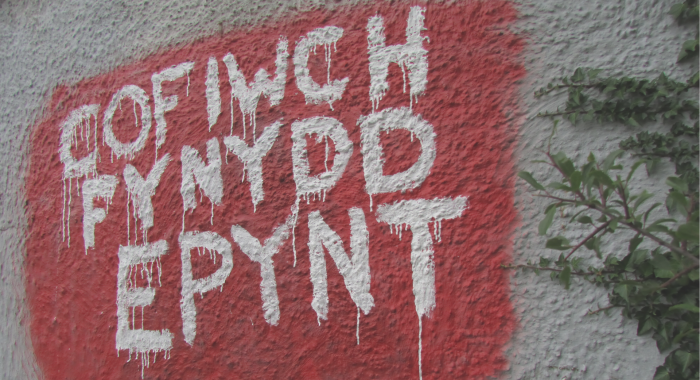 80 years ago to this month, in June 1940, the agricultural community of Epynt, Powys was cleared so that the Ministry of Defence could requisition the land for artillery practice.
The clearances were said to be a part of the war effort at the start of the WWII. More than 200 men, women and children had to leave their homes. Their Welsh-speaking community was destroyed, displaced and were not compensated.
This is a poem by National Poet of Wales, Ifor ap Glyn, commissioned by Literature Wales to remember the community of Epynt.
Remember Epynt
30.6.20
(In June 1940, 219 Welsh people were turned out of their homes on the Epynt to create a firing range. The school at Cilieni and Babell chapel were closed; 54 farms were lost- a whole community…)
Now only shells
till the soil at Llwynteg- ucha,
at Waunlwyd,  Abercriban and Cwm Car…
Epynt's the haunt of artillery now;
a red flag of warning flutters
where a white sheet in a field would call a neighbour once,
from Gelli Gaeth, Ffrwd Wen or Ddôl Fawr.
No-one will warm Babell chapel
before the Christmas matins any more;
stable-lamps will not write their paths
through night-time fields,
from Blaenysgirfawr, Cefncyrnog and Tir Bach.
For the ploughshares were beaten into swords
and pruninghooks made into spears,
so that war might be learnt here
at Ffos yr Hwyed and Gwybedog,
at Carllwyn and Llwyn onn…
But though that forgotten threat
re-echoes through Breconshire still,
with no sign of ceasefire
in Blaenegnant Isa,
Cefn Ioli, or Disgwylfa,
we'll keep those old names lit like lamps,
continue tilling our memories from afar,
and we'll sing in our tabernacle of testimony,
of Pant mawr and Rhyd y maen,
of Brynmelyn and Brynmeheryn…
Beili Richard and Blaentalar…
Llawrdole and Llwyn Coll…
                        Ifor ap Glyn
                        Bardd Cenedlaethol Cymru / National Poet of Wales
                        (translated by author)
To read more poems written by Ifor ap Glyn during his time as National Poet of Wales, click here.