Literature Wales announces a further two Welsh-language Wales Book of the Year Category Winners
Published Tue 3 Aug 2021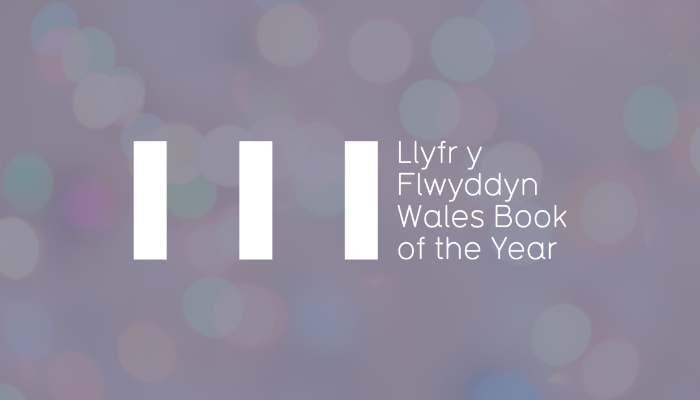 Literature Wales has today announced that Rebecca Roberts has won the Welsh-language Children & Young People Award with her novel #helynt (Gwasg Carreg Gwalch), and that Hazel Walford Davies has won the Welsh-language Creative Non-Fiction Award with her volume O.M.: Cofiant Syr Owen Morgan Edwards (Gwasg Gomer).
The news was announced on the BBC Radio Cymru's Stiwdio programme at 9.00 pm on Tuesday 3 August where presenter Nia Roberts was joined by two of the judges, Anni Llŷn and Tomos Owen, and the winners themselves.
#helynt tells the story of Rachel Ross, who spends much of her time outside school caring for her mother, who suffers from depression, and her younger sister; but the highlights of her week are the drama group sessions she belongs to. She feels safe there… a different experience to school, where she is bullied because of her disability.
Rebecca Roberts lives in Prestatyn with her husband and children, Elizabeth and Thomas. She has worked as a teacher, development officer, translator and holds humanist, non-religious ceremonies. Her first adult novel Mudferwi was published by Gwasg Carreg Gwalch in 2019 and was followed in early 2020 by an English novel, Eat. Sleep. Rage. Repeat. (Gomer Press). #helynt is her first novel for young people. In her free time, she likes to walk, read fiction, and like Rachel (#helynt's main character) she loves listening to rock music.
O.M: Cofiant Syr Owen Morgan Edwards is the first ever comprehensive biography about the life of O.M. Edwards. From Llanuwchllyn in Gwynedd, O.M. was a politician, scholar, writer and publisher of magazines. He is well-known for publishing periodicals for adults and children, as well as writing books and essays about history, politics, and travel.
Hazel Walford Davies was raised in the Gwendraeth Valley and educated at both Cardiff and Oxford Universities.  She was a Senior Lecturer at Aberystwyth University and Professor at University of South Wales, and spent periods as Visiting Professor at several Universities in the United States. She was a member of the Arts Council of Wales and served as Chair of the Arts Council of Wales' Literary Board, Chair of the Management Board of the Centre for Welsh Medium Higher Education, now incorporated in the Coleg Cymraeg Cenedlaethol. She was the First Chair of the UK's North America Society for Welsh Culture and History. She was a member of the Welsh Academy's Board, Trustee Board member for the National Library of Wales, and the National Trust's Board in Wales. She was elected a Fellow of the Welsh Academy, the Coleg Cymraeg Cenedlaethol, and The Learned Society of Wales.
Both Rebecca and Hazel are also eligible to win the Golwg 360 Gwobr Barn y Bobl as well as the Overall Welsh-language Wales Book of the Year Award 2021.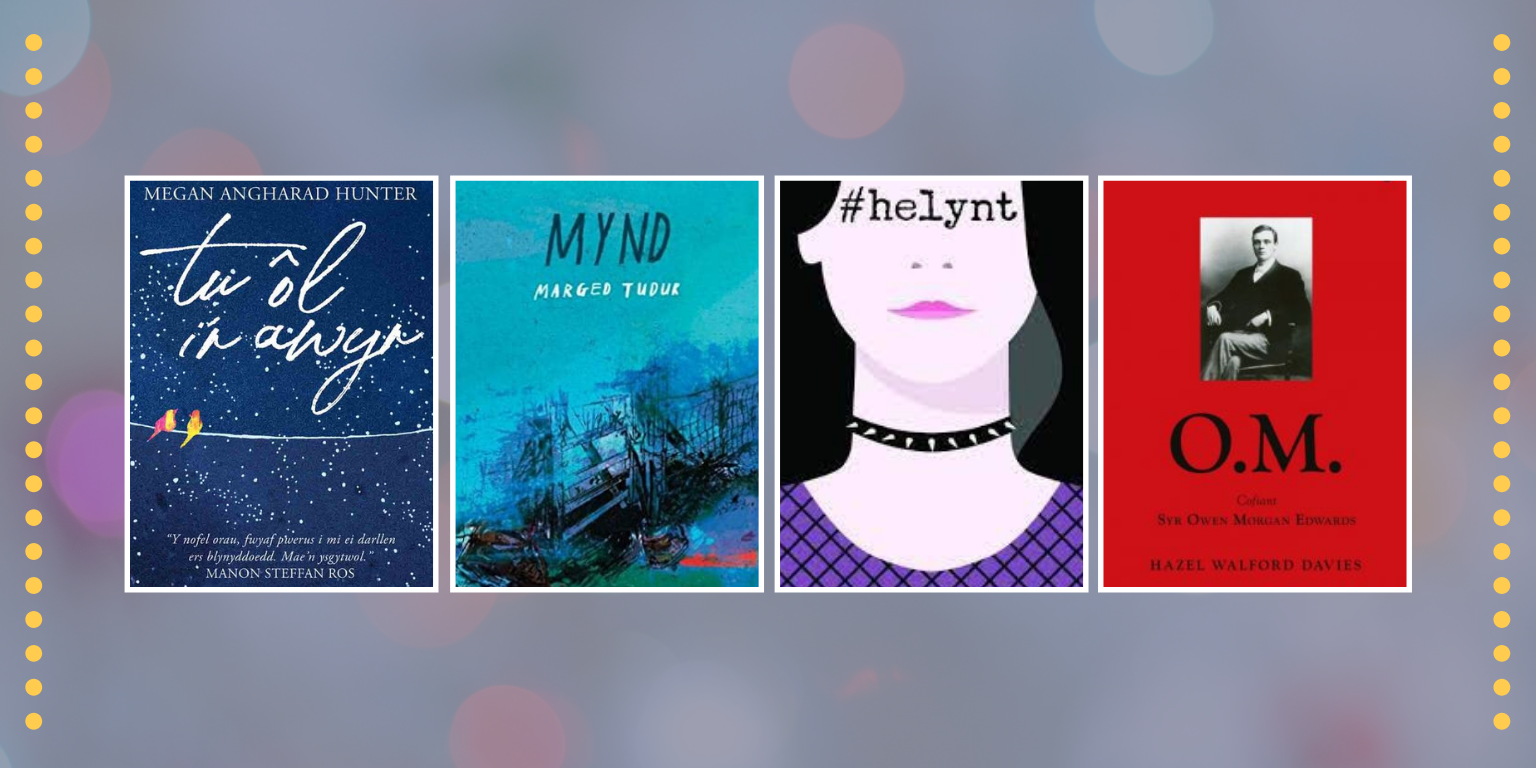 The judges of this year's Welsh-language books are poet and writer Guto Dafydd; writer, presenter, and former Bardd Plant Cymru, Anni Llŷn; writer, academic and lecturer, Tomos Owen; and comedian and writer, Esyllt Sears.
Anni Llŷn, on behalf of the judging panel, said:
"It was a real privilege to read the works of these exceptional writers. These titles are a celebration of the insightful, insightful, and creative minds and voices we have in Wales. All of these voices have something to say, and are volumes that I would encourage everyone to read. I had an emotional journey with them, from heartbreaking to amazement and laughter. I was challenged and enthralled. It was not an easy task to choose from truly fantastic publications that came into existence in 2020, but we should all be proud of the tremendous achievements of these writers. Congratulations to you all."
Category Winners
Celebrating books across four categories – poetry, fiction, creative non-fiction, and children & young people – as well as the Golwg360 Gwobr Barn y Bobl (Welsh-language People's Choice Award), this week's broadcasts will see Literature Wales announce a total of six prize-winners.
Yesterday, Literature Wales announced that Megan Angharad Hunter had won the Fiction Award with her debut novel, tu ôl i'r awyr (Y Lolfa) and that Marged Tudur had won the Poetry Award with her debut collection, Mynd (Gwasg Carreg Gwalch).
The Golwg360 Gwobr Barn y Bobl Winner and Overall Wales Book of the Year 2021 Winner will be announced on Wednesday 4 August from 9.00 pm onward, again on BBC Radio Cymru's Stiwdio programme.
The English-language Award
The English-language winners were announced on BBC Radio Wales' Arts Show, with presenter Nicola Heywood Thomas, on Friday 30 July.
Judging the English-language books this year are poet, writer, and dancer Tishani Doshi; teacher, reviewer and influencer Scott Evans; Paralympian, Crossbench Peer in the House of Lords, motivational speaker, and broadcaster, Tanni Grey-Thompson; and academic, writer, activist and former winner of Wales Book of the Year (2003), Charlotte Williams.
Catrin Kean's Salt (Gwasg Gomer) was awarded the Rhys Davies Trust Fiction Award and Overall Wales Book of the Year 2021 Award. The winner of the Poetry Award was Fiona Sampson with her collection Come Down (Corsair Poetry). Victoria Owens won the Creative Non-Fiction Award with Lady Charlotte Guest: The Exceptional Life of a Female Industrialist (Pen & Sword). The winner of the Children & Young People Award was Patience Agbabi with The Infinite (Canongate Books).
The Wales Arts Review People's Choice Award was awarded to Catrin Kean, who also captured the imagination of the reading public with Salt (Gwasg Gomer). Catrin receives an ornamental bowl forged by west Wales blacksmith, Alan Perry, with thanks to the People's Choice Award sponsors, Wales Arts Review.
Dawn Bowden MS, Deputy Minister for Arts and Sports, said:
"Wales Book of the Year has become an important annual opportunity to showcase Wales' writers on a global stage. The wealth of literature on offer amongst this year's shortlist, especially the winning titles, is outstanding and celebrates the very best that Wales' literary culture has to offer. I hope that readers in Wales and beyond will continue to enjoy these exceptional works, and I offer my heartfelt congratulations to the winning writers and their publishers."
Wales Book of the Year has been run by Literature Wales since 2004, during which time some of Wales' most renowned writers have been celebrated alongside brilliant new talents.
Lleucu Siencyn, Chief Executive of Literature Wales said:
"This evening, our excellent panel of judges have awarded a further two worthy winners. #helynt has already received the 2021 Tir na n-Og Award earlier this year and winning the children & young people category is further accreditation for this novel's excellence. Hazel Walford Davies' comprehensive and highly informative biography of O.M. is certainly another worthy winner for this prestigious award.

On behalf of Literature Wales, I wish to congratulate both Rebecca and Hazel, and thank them for providing us with such delight and inspiration during a year where the power of literature has never been more important. I encourage everyone to visit your local bookshop or library and immerse yourself in the worlds of these exceptional titles."
Phil George, Chair of the Arts Council of Wales, said:
"Many congratulations to the winners of this year's Wales Book of the Year award. We're all aware of the huge impact of the pandemic on the lives of young people and I'm thrilled to see the strong presence of younger writers in the shortlists – and the way young people's experiences are featured in fiction and in poetry by writers of all ages and career stages. And once again, in fiction and creative non-fiction, we are challenged by new perspectives on the richly volatile 19th century history of Wales. Along with TV box sets, books have kept us going, kept us anchored and kept us alive to new possibilities in a disorientated time. Please go out or go online to buy some of these extraordinary works."