2020 Wales Book of the Year Welsh-language Poetry and Creative Non-Fiction category winners announced
Published Thu 30 Jul 2020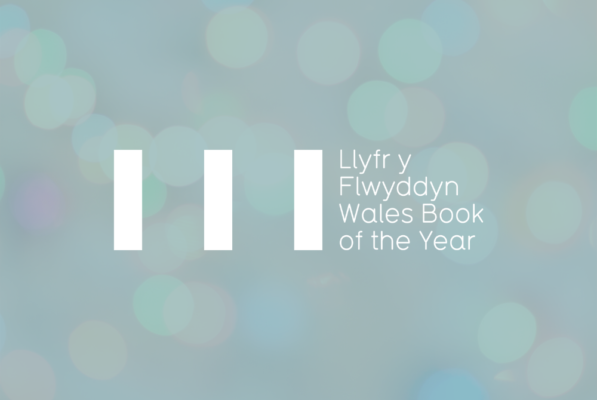 Literature Wales today announced that Caryl Bryn and Alan Llwyd have both won their 2020 Wales Book of the Year categories with their respective titles Hwn ydy'r llais, tybad? (Cyhoeddiadau'r Stamp) and Byd Gwynn, Cofiant T. Gwynn Jones (Cyhoeddiadau Barddas).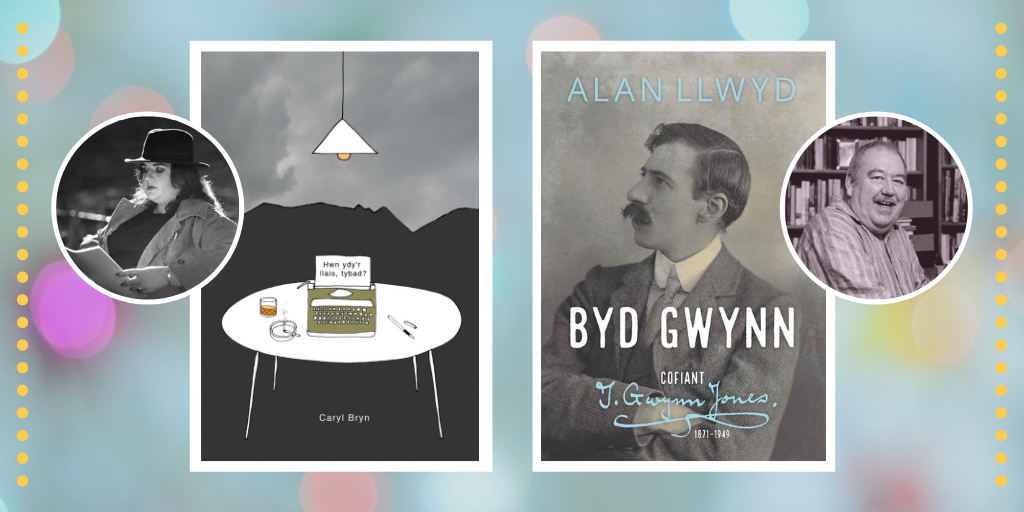 The Welsh-language winners are announced over a series of broadcasts as part of BBC Radio Cymru, Radio Cymru 2 and BBC Cymru Fyw's AmGen festival of culture and music. Both category winners were announced on a special edition of the Stiwdio programme at 7.00 pm on Thursday 30 July where presenter Nia Roberts was joined by judges Emyr Lewis and Betsan Powys.
Both Caryl and Alan receive a prize of £1,000 and a specially commissioned trophy, designed and created by the artist Angharad Pearce Jones. Both are also competing for the Golwg360 People's Choice Award and the Overall Welsh-language 2020 Wales Book of the Year Award, which will both be announced on another edition of the Stiwdio programme broadcasted between 12.30 – 1.00 pm on Saturday 1 August.
Hwn ydy'r llais, tybad? is Caryl Bryn's first poetry collection. It's a collection that searches continuously – from last night's bubbles to the morning's ashes; through Bangor Uchaf's windows, Liverpool's train platforms, and the beaches of west Wales. It's a collection that deals skilfully with grief, love, and youth. Here are pieces of literature that stay in the mind and make us wonder.
Caryl Bryn is originally from Porth Amlwch on Anglesey but has now settled in Caernarfon. Hwn ydy'r llais, tybad? was published by Cyhoeddiadau'r Stamp in 2019. She took on the Literature Wales Her 100 Cerdd challenge in 2018 and was chosen to receive the Gerallt Scholarship in 2019, to attend a Cynganeddu course at Tŷ Newydd Writing Centre. In the same year, she came third for the Crown at the Urdd Eisteddfod in Cardiff. Caryl is a frequent contributor to Y Stamp, Barddas, and Barn magazines, and enjoys socialising and spending time with her cat, Grês Elin, in her spare time.
2019 marked 70 years since the passing of the poet, writer, and scholar T. Gwynn Jones. Byd Gwynn is a comprehensive memoir of the Chaired poet, where the author explores his extraordinary and complex character. The book discusses his upbringing and family, his creative works of all forms, his education, and influences. This memoir is written by a poet about a poet and T. Gwynn Jones is looked at for the first time with the eye, experience, and expertise of a poet. Significant attention is given to praise his novels and modern ideas about the period's politics and society, as well as an extended discussion on his poetry and development. Presented here is a thoroughly researched, renewed portrait of T. Gwynn Jones.
Alan Llwyd is an experienced biographer, and amongst his recent books, he has written disclosing memoirs of some of our most important poets and writers: Kate: Cofiant Kate Roberts 1891–1985 (Y Lolfa, 2011), Bob: Cofiant R. Williams Parry 1884–1956 (Gwasg Gomer, 2013), Waldo: Cofiant Waldo Williams 1904–1971 (Y Lolfa, 2014), Gwenallt: Cofiant D. Gwenallt Jones 1899–1968 (Y Lolfa, 2016). Gwenallt, Kate and Bob were all nominated for Wales Book of the Year, with Bob winning the creative non-fiction category. Alan Llwyd also holds the position of Chair at Academi Hywel Teifi at Swansea University since 2013.
On the Welsh-language judging panel this year are journalist and former Editor of BBC Radio Cymru and BBC Cymru Fyw, Betsan Powys; cartoonist, author and presenter Siôn Tomos Owen; Award-winning poet and Head of Law and Criminology at Aberystwyth University, Emyr Lewis; and singer and composer Casi Wyn.
Wales Book of the Year has been run by Literature Wales since 2004, during which time some of Wales' most renowned writers have been celebrated alongside brilliant new talents.
Lleucu Siencyn, Chief Executive of Literature Wales said: "Wales Book of the Year is one of the highlights of our cultural calendar, and this year more than ever we are extremely pleased to be able to continue to shine a light on our incredible literary talents. Literature helps to guide us through our darkest hours, as well as bringing joy and hope to readers of all ages. Wales consistently produces excellent writers, and this Award is testament to this each year. Congratulations to all of this year's winners!"
Both Children & Young People and Fiction category winners will be announced on BBC Radio Cymru tomorrow (Friday 31 July) from 12.30 – 1.00 pm. The Golwg360 People's Choice Award and the Overall Welsh-language Wales Book of the Year Award will be announced on BBC Radio Cymru, Saturday 1 August from 12.30 – 1.00 pm.
For further information about the Wales Book of the Year Award, visit: www.literaturewales.org