2020 Wales Book of the Year Welsh-language Children & Young People and Fiction category winners announced
Published Fri 31 Jul 2020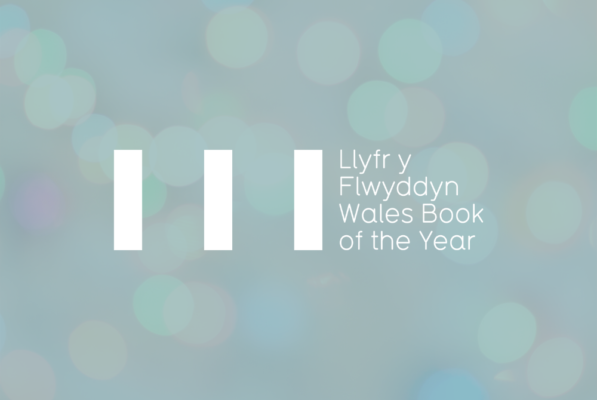 Literature Wales today announced that Elidir Jones and Ifan Morgan Jones have both won their 2020 Wales Book of the Year categories with their respective titles Yr Horwth (Atebol Cyf) and Babel (Y Lolfa).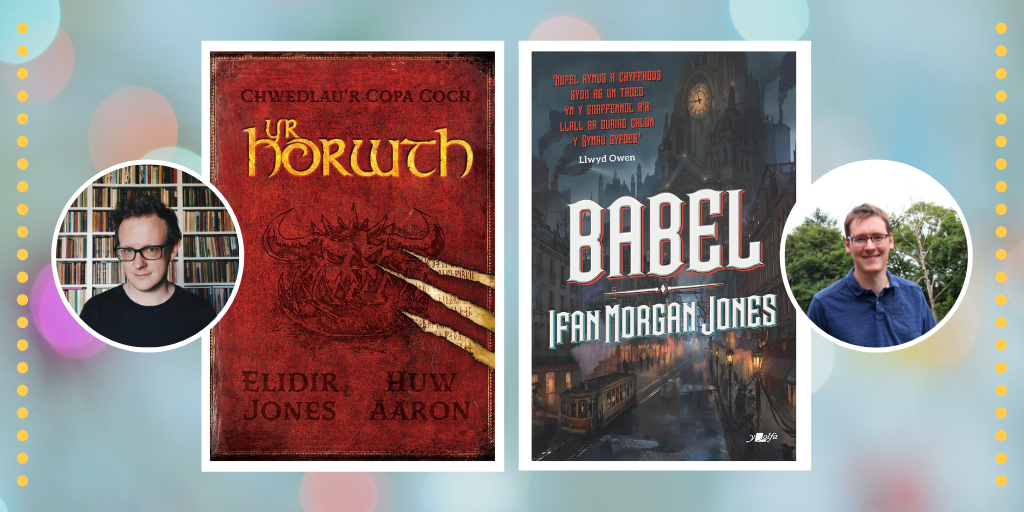 The Welsh-language winners are announced over a series of broadcasts as part of BBC Radio Cymru, Radio Cymru 2 and BBC Cymru Fyw's AmGen festival of culture and music. Both category winners were announced on a special edition of the Stiwdio programme at 12.30 pm on Friday 31 July where presenter Nia Roberts was joined by judges Siôn Tomos Owen and Casi Wyn.
Both Elidir and Ifan receive a prize of £1,000 and a specially commissioned trophy, designed and created by the artist Angharad Pearce Jones. Both are also competing for the Golwg360 People's Choice Award and the Overall Welsh-language 2020 Wales Book of the Year Award, which will both be announced on another edition of the Stiwdio programme broadcasted tomorrow (Saturday 1 August) from 12.30 – 1.00 pm.
This is the first title in a fantasy series by Elidir Jones for teenagers – Yr Horwth appeals to readers of all ages who enjoys an adventure. A beast threatens the country. A creature of nightmares. The Horwth. An unexpected group of adventurers are the only ones who can conquer him. Through chaotic ports and wild forests, over cliffs, and through tunnels that have been long forgotten, the path leads to the Red Summit – a mountain that throws its frightening shadow over the land and its biggest secrets are hidden under the surface, waiting for the travellers to reveal them.
Elidir Jones is an author and scriptwriter from Bangor, who has now settled in Cardiff. Hi first novel, Y Porthwll, was published in 2015. In 2019, as well as Yr Horwth, he published his graphic novel for children, Seren a Sbarc yn Achub (Cwpan) y Bydysawd, also with Huw Aaron. In the same year, Peff was published, his adaption of Fing by David Walliams. Amongst his television work is Ddoe am Ddeg, Arfordir Cymru, and three series' of Cynefin. He is also head-researcher for the documentary programme I Was There on BBC Radio Wales. Since 2004, he has played the bass guitar for the band Plant Duw, and he's one of the founders of the website fideowyth.com.
Babel is a fast-paced mystery set in an industrial town in the second half of the 19th century. The main character, Sara, escapes from her father, an alcoholic minister and comes to the town having seen an advert for a job as a journalist in Joseph Glass's press, a businessman and editor of the newspaper Llais y Bobol.
Ifan Morgan Jones is a Lecturer in Journalism at Bangor University's Department of Creative Studies and Media. Originally from Waunfawr, Ifan now lives near Llandysul. He is the editor of the independent news service nation.cymru. His novel Igam Ogam won the Daniel Owen Memorial Prize at the National Eisteddfod in 2008.
On the Welsh-language judging panel this year are journalist and former Editor of BBC Radio Cymru and BBC Cymru Fyw, Betsan Powys; cartoonist, author and presenter Siôn Tomos Owen; Award-winning poet and Head of Law and Criminology at Aberystwyth University, Emyr Lewis; and singer and composer Casi Wyn.
Wales Book of the Year has been run by Literature Wales since 2004, during which time some of Wales' most renowned writers have been celebrated alongside brilliant new talents.
Lleucu Siencyn, Chief Executive of Literature Wales said: "Wales Book of the Year is one of the highlights of our cultural calendar, and this year more than ever we are extremely pleased to be able to continue to shine a light on our incredible literary talents. Literature helps to guide us through our darkest hours, as well as bringing joy and hope to readers of all ages. Wales consistently produces excellent writers, and this Award is testament to this each year. Congratulations to all of this year's winners!"
Elidir and Ifan now join Caryl Bryn and Alan Llwyd as the following category winners:
Poetry Award: Caryl Bryn, Hwn ydy'r llais, tybad? (Cyhoeddiadau'r Stamp)
Creative Non-Fiction Award: Alan Llwyd, Byd Gwynn, Cofiant T Gwynn Jones (Cyhoeddiadau Barddas)
Children & Young People Award: Elidir Jones, Chwedlau'r Copa Coch: Yr Horwth (Atebol Cyf)
Fiction Award: Ifan Morgan Jones, Babel (Y Lolfa)
The Golwg360 People's Choice Award and the Main Welsh-language Wales Book of the Year Award will be announced on BBC Radio Cymru, Saturday 1 August from 12.30 – 1.00 pm.
For further information about the Wales Book of the Year Award, visit: www.literaturewales.org