10 Writers Selected for Rhys Davies Emerging Writers Course
Published Mon 7 Jun 2021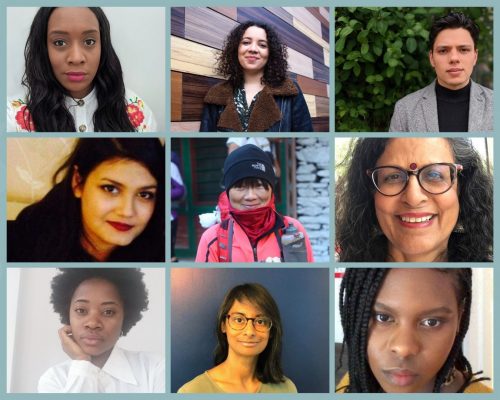 Literature Wales is pleased to announce the writers taking part in the 2021 Emerging Writers course in June, which is funded this year by the Rhys Davies Trust.
The writers are Lisa De Benedictis, Jade E. Bradford, Emily Drew, Lily Dyu, Taylor Edmonds, Malachy Edwards, Chandrika Joshi, Chembo Liandisha, Aneka Rao and Sashawne Smith.
The writers, from a range of backgrounds and ages, are all early career prose writers and are located across Wales. From Anglesey, Wrexham, Hay-on-Wye, Barry, and elsewhere, they will take part in this year's course virtually. Tutored by novelists Désirée Reynolds and Jacob Ross, the sessions are inspired by similar residential courses held at Literature Wales' Tŷ Newydd Writing Centre, and will feature group workshops, one-to-one tutorials, readings, and guest visits from industry experts.
Each of the 10 writers will also receive individual mentoring sessions following the course – as well as follow up sessions with staff members from Literature Wales to encourage and check in on their progress.
This project is part of Literature Wales' strategy to support and highlight the diverse voices within Wales' Literary Culture, working to ensure that the literature and publishing sectors are more representative of our communities. Literature Wales' Strategic Plan for 2019-2022 outlines Representation and Equality as one of its main priorities. Literature Wales believes that every person, regardless of their background, should feel included and free to navigate, contribute and take ownership of the literature scene in Wales.
Literature Wales is very grateful to the Rhys Davies Trust for supporting the course which will help nurture new voices of Welsh writing in English.
You can read more about the 10 writers on the project page here, or for further information about this course or other writer development opportunities please contact Literature Wales.
Lisa De Benedictis
Lisa De Benedictis is a trained lawyer, who now work as a PR & Communications Consultant. She is proud to be from a working-class, immigrant background and has always been interested in stories about social affairs and inequality, and stories told from the ordinary voice. During the first lockdown, she rediscovered her love of creative writing and started writing again. She finds solace in the written word, despite living with severe dyslexia.
Jade E. Bradford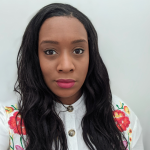 Jade E. Bradford lives in Barry and is a Communications Manager for a housing association. As part of her job, she regularly writes press releases and website stories, but she is now keen to return to a more creative form and expand upon her MA in Creative Writing. She writes short literary fiction, and her work explores the artfulness of human misery, avoiding the dramatic and the tragic, and focussing instead on instances of everyday sadness which we all experience. She's hoping to rediscover and develop her writing skills and gain confidence in her creative work. Her aim is to complete a short fiction collection.
Emily Drew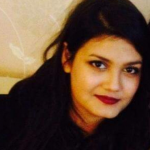 Emily Drew lives in Bala, and volunteers for a charity. She has a degree in Scriptwriting and has experience working with animations. On top of this she has turned a series of children's books into scripts; and recently wrote a script which was performed by an acting agency. She used to be a script reader for a small production charity and has also worked as a stand-up comedian. She would now like to turn her hand at writing thrillers. She hopes to learn to write with intent and direction and in turn see her current projects progress.
Lily Dyu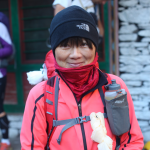 Lily Dyu lives in Powys and is a freelance writer and author. She's written two children's books – Earth Heroes (Nosy Crow, 2019) which was shortlisted for the 2020 ALCS Educational Writers Award and Fantastic Female Adventurers (Shrine Bell, 2019) which was shortlisted for the 2020 Rubery Award. She's also authored two outdoor guides – Fastpacking: Multi day running adventures (Cicerone Press, 2018) and Brecon Beacons Trail Running (Vertebrate Publishing, 2018). She'd like to write more middle-grade children's non-fiction & fiction, and is also interested in writing creative non-fiction, memoir and poetry. Nature features as a central theme in all of her work. She's excited to build a network of like-minded writers and mentors to help her on her writing journey.
Taylor Edmonds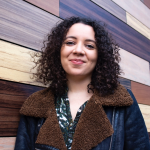 Taylor Edmonds is a writer and poet, as well as a member of Where I'm Coming From, a community-focused organisation platforming underrepresented Welsh writers. She has a BA and MA in Creative Writing and is currently Poet-in-Residence for the Future Generations Commissioner for Wales. Her poetry has been published in magazines and journals such as Poetry Wales, Butcher's Dog, Broken Sleep Books and Parthian. She was also one of Literature Wales' Rising Stars 2020 recipients. Her writing explores themes of womanhood, identity, connection, and nature. Having mostly worked up until now with poetry, she is now keen to explore prose writing.
Malachy Edwards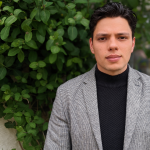 Malachy Edwards lives in Ynys Môn and is a trade union officer. His writing experience includes academic writing, personal journals, and various creative fiction projects. He's currently working on a Welsh-language autofiction project, the genre he's most interested in working with. His work centres on the theme of identity – touching upon class, race, nationality, language, and family, and explores the interplay between society and the individual. He's hoping to improve his craft and gain a detailed understanding of the publishing process.
Chandrika Joshi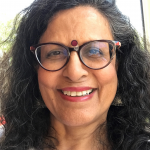 Chandrika Joshi lives in Cardiff and is a storyteller and Hindu Priestess. She's had poems published and has started writing a book called Dolly God based on her experiences in Uganda. She considers herself new to the literary world and looks forward to gaining confidence in her fiction and non-fiction writing. Her work includes elements of her own life experiences and is also influenced by folk tales and mythology. She hopes to learn more about the craft, in particular the process of turning life experience into fiction, as well as gain insight into the publishing industry.
Chembo Liandisha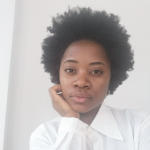 Chembo Liandisha from Wrexham is a musician, storyteller, and cross-medium performance artist. Her writing is often grounded in her music practice, but she's also had some of her travel writing published. She's looking to gain confidence in her writing and develop her craft, focussing primarily on screenplay and children's fiction writing. She'll be working on and completing current projects with the aim of submitting them for publication. Building a network of storytellers and mentors from Wales and the wider UK, and learning from their experiences, will also be a key element of the course for her.
Aneka Rao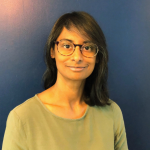 Aneka Rao is from Canada and now lives in Cardiff, working in communications for a charity organisation. Her writing spans across a variety of genres such as poetry, long form journalism and children's fiction, and is grounded in her professional experience writing for local Canadian publications and community news outlets. Having taken a step back from her writing for a few years, she's now hoping to rediscover the craft and work on meaningful creative projects of which she'll be proud. Through the course, she's also hoping to build her own network within Wales' literary community.
Sashawne Smith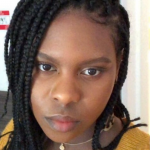 Sashawne Smith lives in Cardiff and is currently a full-time student. She only recently discovered her love for writing and has managed to write regularly over the past year alongside her studies. She's interested in a wide variety of genres, but has a particular interest in fantasy, sci-fi, and literary fiction. The themes of fear and consumerism regularly feature in her work. She's hoping to gain confidence in her writing, by learning to engage in open dialogue about her work and learn to constructively self-edit her work.