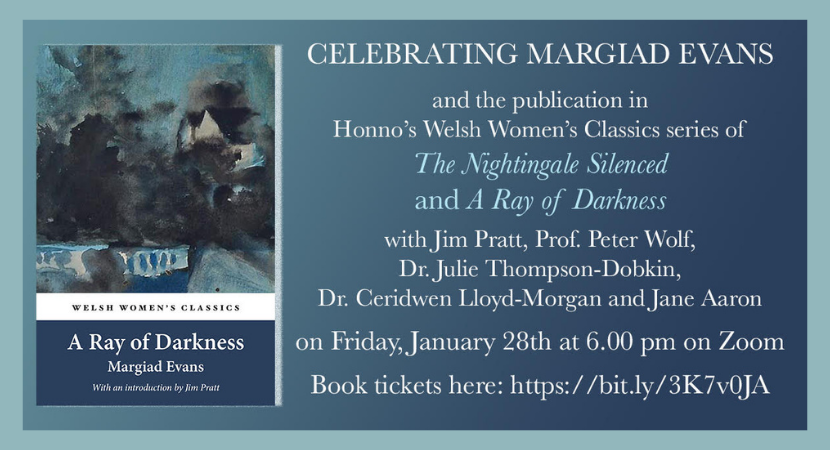 Category / Book Launch, Talk / Lecture
Celebrating Margiad Evans
Join us online to celebrate the publication of A Ray of Darkness and The Nightingale Silenced by Margiad Evans as part of the Honno Women's Classic series, an imprint that brings out-of-print books in English by women writers from Wales to a new generation of readers.
Margiad Evans, born Peggy Whistler, was a writer, poet, artist, and author with a life-long affinity to the Welsh borderlands. The Nightingale Silenced (transcribed by her nephew Jim Pratt from previously unpublished manuscripts) offers a unique account of the last years of Margiad Evans' life, which was irreversibly changed by the onset of epilepsy at the age of 41. A Ray of Darkness follows this work, and remains one of the few pieces written about epilepsy by a sufferer of this disease.
Featuring presentations, a panel discussion with speakers Jim Pratt, Professor Peter Wolf, Dr. Julie Thompson-Dobkin, Dr. Ceridwen Lloyd-Morgan and Jane Aaron, Celebrating Margiad Evans is a unique opportuity to learn more about this critically acclaimed author and her work.