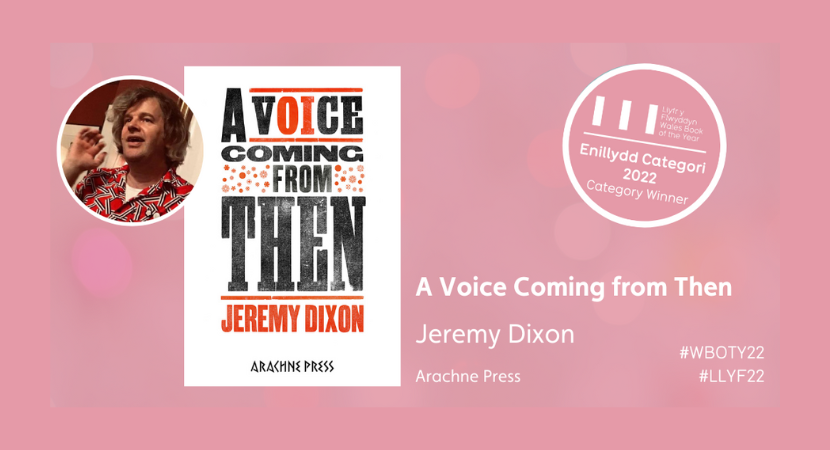 Category / Event, Poetry
A Voice Coming From Then – Waterstones Carmarthen
A Voice Coming From Then by Jeremy Dixon won this year's English language Poetry Book of the Year in the prestigious Wales Book of the Year awards.
A Voice Coming From Then is a powerful and moving collection that starts with Jeremy's teenage suicide attempt but moves on to chart the poet's recovery and to encompass themes of bullying, queerphobia, acceptance and support.
As well as exploring identity, the tragic effects of bullying and the impact of suicide, this collection also includes unexpected typography, collage, humor, magic, discotheques and frequent appearances from the Victorian demon, Spring-heeled Jack.
Jeremy will be joining us in-store on National Poetry Day to provide us with a reading from his award-winning poetry collection. As well as this, local poet Dominic Williams will be leading a Q&A with Jeremy.
This is a free ticketed event so please book a ticket before attending.
*Content Warning: Some poems in this book deal with themes and expressions of physical and verbal bullying, swearing, homophobia, homophobic language, queerphobia, attempted suicide and suicide.