Wales Book of the Year 2022: Welsh-language Winners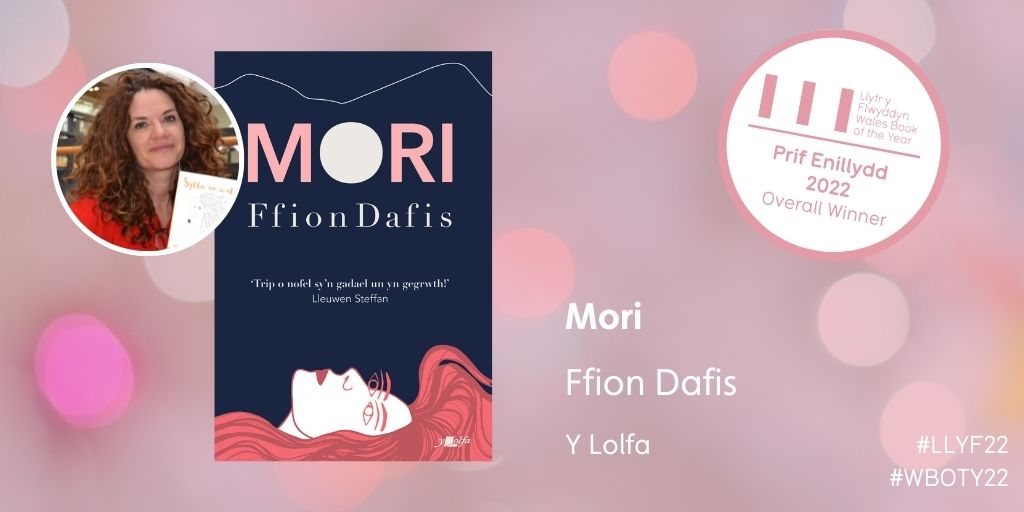 The winner of the Wales Book of the Year Award 2022 is Ffion Dafis with her novel Mori. 
Morfudd doesn't understand people and people haven't tried to understand her. When she receives a Facebook request from a young girl who lives her life online, Morfudd's curiosity is awakened.  
As her obsession with this electronic girl grows, Morfudd is forced to face the secrets of her past. Will the wounds that fester inside her shake both their worlds forever?  
A powerful contemporary story, this is the first novel from the actress Ffion Dafis following the success of Syllu ar Walia (Y Lolfa, 2017).
***
Ffion Dafis is familiar as an actress and presenter on radio and TV. Originally from Bangor, she is best known for playing the parts of Llinos in the TV series Amdani and Rhiannon in Byw Celwydd on S4C. She played Lady Macbeth in Theatr Genedlaethol Cymru's groundbreaking production of Shakespeare's play at Caerphilly Castle in 2017.
Category winners