Wales Book of the Year Award 2020
Published Mon 11 May 2020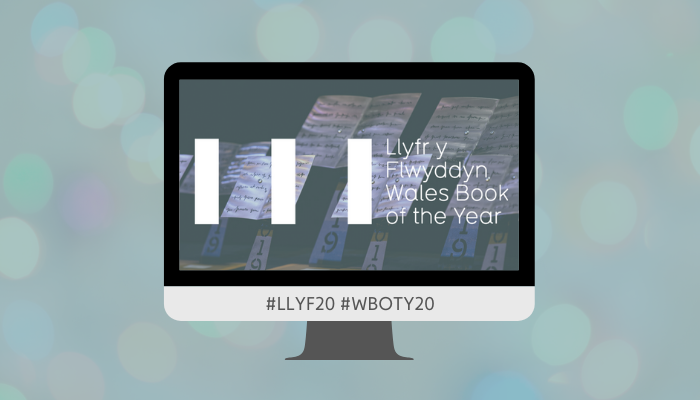 The Wales Book of the Year Award is an important event in the Welsh literary calendar, and after consulting with many representatives from the literature sector, including the publishing and book-selling industries, Literature Wales is delighted to announce that these prestigious awards will take place this summer in a new digital format.
Alongside our partners, will be developing exciting content to platform and engage the vibrant literary community here in Wales and beyond. These include panel discussions, readings and interactive activities to coincide with the announcements.
This year the shortlist will be announced on 1 July and the winners awarded during August 2020.  Wales Book of the Year is an annual prize celebrating Wales' outstanding literary talent, in both Welsh and English. The four categories in each language will this year include a Children & Young People award for the first time, alongside – Poetry, Fiction, and Creative Non-fiction. All shortlisted titles will also be in contention for the overall prize, the coveted Wales Book of the Year Award.
A total prize fund of £14,000 will be distributed to the winning writers. Each category winner will receive a prize of £1,000 and the main award winners will receive a further £3,000. Each winner writer will also receive an iconic Wales Book of the Year trophy designed by the installation artist and blacksmith Angharad Pearce Jones.
Readers will have the opportunity to have their say as the shortlisted titles compete to be win the  People's Choice Awards hosted independently by our partners Wales Arts Review and Golwg360.
Following the success of the 2019 ceremony at Aberystwyth Arts Centre we are also very pleased to announce that the 2021 Wales Book of the Year Ceremony will return to Aberystwyth Arts Centre on June 10 2021.
Key dates:
Wednesday 1 July 2020:
2020 Shortlist Announcement
People's Choice Awards open on the Wales Arts Review and Golwg360 websites.
August 2020
Thursday 10 June 2021
2021 Wales Book of the Year Awards Ceremony, Aberystwyth Arts Centre.