Wales Book of the Year 2024 – Open to Submissions
Published Mon 11 Sep 2023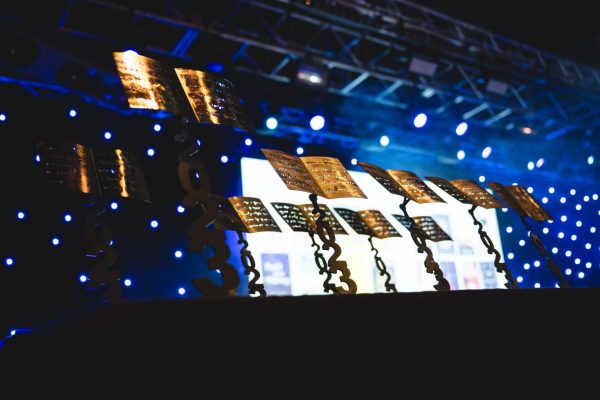 We are pleased to announce that Wales Book of the Year Award 2024 is open to submissions from today, Monday 11 September 2023.
Deadline for submissions: Monday 20 November 2023
* If you foresee any issues with submitting a book by the deadline, please contact us before 20 November 2023 to discuss.
The Wales Book of the Year Award is an annual prize celebrating outstanding literary talent from Wales across many genres and in both English and Welsh. There are twelve awards in total with a collective prize fund of £14,000. In both Welsh and English there are four category winners, one People's Choice winner and one overall winner.
Wales Book of the Year has been run by Literature Wales since 2004, during which time some of Wales' most renowned writers have been celebrated alongside brilliant new talents. The prize plays an essential part in our programme of activity and contributes to our strategic aim of celebrating and representing Wales' writers, its heritage and rich literary culture. It offers an invaluable platform to both emerging and established writers.
The short list, which will comprise of three books in each category –Poetry, Fiction, Creative Non-fiction and Children & Young People, will be announced in the spring, with the winners of Wales Book of the Year 2024 announced during the summer of 2024. In 2023, a live ceremony was hosted to announce the winners in July, and our intention is to continue with this format next year.
Submissions are now open for the 2024 award. Publishers and self-published authors are invited to read the below Eligibility Criteria and submit any eligible books published during 2023. Books published up until 31 December 2023 are eligible for the 2024 Award. If you are unable to submit the book by the closing date, please ensure that you get in touch.
To reduce the environmental impact of the award, we initially ask for only one hard copy of each book along with PDF or eBook copies of each submission. We may ask for up to 4 additional hard copies to assist with the process of judging and marketing the award.
Further information on submissions can be found in the Submissions Pack, including category descriptions, author eligibility and terms and conditions – please read carefully before submitting a book to be considered. If you are unsure whether a book is eligible or not, please contact the awards team at LLYF-WBOTY@literaturewales.org
In 2023, Caryl Lewis received the Book of the Year title for Drift (Doubleday, imprint of Transworld, Penguin Random House), whilst Llŷr Titus won the main Prize in the Welsh-language for (Gwasg y Bwthyn).
Find out more about past winners and the shortlisted books over the years: Wales Book of the Year Archive.
All the information regarding the Wales Book of the Year Award 2024, including the Eligibility Criteria, Terms & Conditions and Entry Form can be found here.