Share your Words: An exciting new project in Newport
Published Tue 24 Aug 2021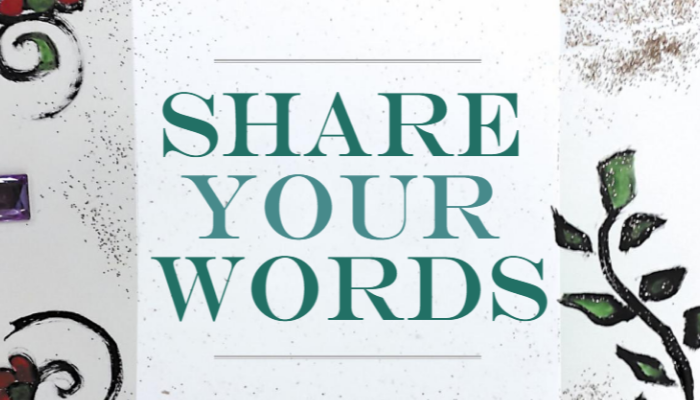 Literature Wales is delighted to celebrate a new booklet created with participants from diverse backgrounds in Newport.
Twenty-three people took part in three face-to-face workshops during July 2021, exploring using words creatively to produce individual letterpress images.
The project was co-ordinated by Literature Wales, as part of the Lit Reach project funded by Literature Wales and Newport libraries and in partnership with the Share Centre. The workshops were led by Poet and Printmaker Francesca Kay and artist Sarah Featherstone. The work is presented in the booklet that can be viewed below.
Participation in literature is one of Literature Wales' three activity pillars and main areas of work. We aim to increase the accessibility and impact of creative writing for participants in Wales in order to inspire some of our most marginalised individuals and communities through active participation in literature.
Based on our understanding of the power of literature to improve and transform lives, and the need to focus our activities where they will have greatest impact, Representation & Equality, is one of our three Tactical Priorities. They are a theme that features in everything we deliver, and in our partnership and facilitation work.
Sarah Featherstone said:
"It was wonderful to be able to facilitate this project in person after an initial planning meeting with Francesca fifteen months ago, just before lockdown.

The Share Centre provided the perfect space for participants to spread out and relax in a warm and welcoming environment. Some of the participants chose words to reflect their faith and the celebration of Eid, others chose the name of a child, or words with strong emotional resonance. Francesca and I wanted the sessions to be very non-directive and open, allowing participants to take control of their work.

There was a sense of focused calm as everyone companionably worked on their designs, aware of others in the space, yet also in a creative 'zone' where, just for a while, outside worries and thoughts, and even time pressures can fade away. Perhaps there was also a subconscious sense of relief at being able to gather together again post-lockdown.
Francesca Kay said
There is something very simple and yet very profound about considering words, expressing them, bringing them into the light.

Sarah and I have a similar approach to sharing what we do, seeking to make the processes accessible and enjoyable. We were delighted to be out in the real world sharing our skills and enthusiasm, and to be able to make the project happen after the inevitable Covid delays.

I'm so glad to have been at the Share Centre, and to have met all those who came to make words and art."