Representing Wales: The 2022 programme begins
Published Mon 11 Apr 2022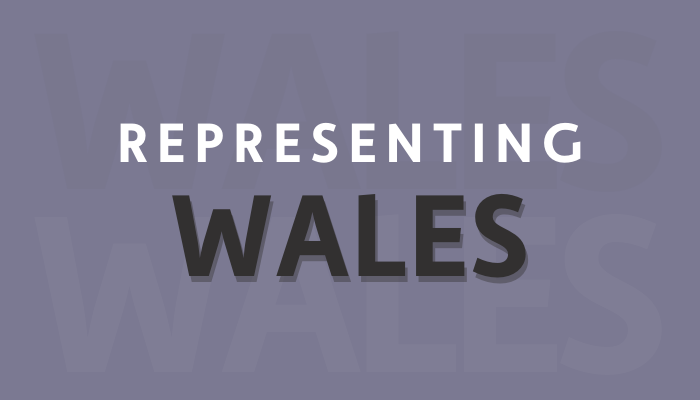 Literature Wales is delighted to announce the launch of the second round of our professional development programme for under-represented writers.
Developed to improve representation within the sector, Representing Wales is an important step in our efforts to transform the country's literary culture. Our aim is to help develop a culture that is truly reflective of Wales' diverse communities and to establish a pipeline of diverse Welsh talent that will be recognised across Wales and beyond.
Representation and equality are key goals for Literature Wales, and the programme directly contributes towards achieving targeted and authentic change within the sector. The programme is delivered under Literature Wales' Writer Development strand of activity and will build on the success of the first year of the programme.
Emily Burnett, a member of the 2021/22 cohort said:
"The support and generosity I've received from Literature Wales over the course of the programme has been incredible. I now have a Literary Manager, and my confidence in my writing has grown so much, as well as my desire to explore new genres. My relationship with my Mentor has been invaluable and has pushed my career in such a positive direction. I can't thank Literature Wales enough for this opportunity."
The 12-month programme, funded by the National Lottery through the Arts Council of Wales, provides professional development opportunities to 14 diverse writers from low-income backgrounds. The 14 were selected by an independent assessment Panel, and the programme has been designed in consultation with communities and writers from Literature Wales' extensive networks.
Literature Wales will directly deliver the programme and will support the cohort and help nurture their talent by awarding up to £3,500 to each selected writer and by facilitating mentoring sessions. The cohort will also receive 10 workshops which aim to demystify the writing profession and the publishing process. Further support will be given through networking opportunities and access to literature festivals and events. Bespoke creative writing masterclasses with established writers, two of which will take place at Tŷ Newydd Writing Centre, will also be key elements of the programme.
During the course of the year, the cohort will hear from writers such as Cathy Rentzenbrink, Pascale Petit, Eloise Williams, and Kit de Waal, as well as publishers from Wales and specialist organisations such as The Society of Authors and The Good Literary Agency. They'll also receive training on how to create an authentic author brand, build a freelance career, and work as a community practitioner.
The first event will be an exclusive workshop for all Representing Wales applicants, and a selection of workshops will also be made open to the public during the year as a way of offering free instruction and advice to a wide range of aspiring writers across Wales. The first Representing Wales cohort will also be invited to take part in certain sessions, both as participants and speakers, to ensure that connections between the two groups are formed and to offer ongoing support and opportunities to our writers.
2022/23 Cohort
Based across Wales and specialising in different genres and forms, our new cohort of emerging writers are brimming with compelling stories, styles, and ideas. With nature, empowerment and social justice featuring as strong thematic currents in many of the cohorts' work, each writer offers a unique perspective and approach.
The writers will be learning from one another over the course of the programme as they'll be encouraged to experiment and regularly share their work and feedback.
The programme has been created according to the needs and interests of the writers and Literature Wales will continuously listen to feedback and reflect on guidance from the participants. After the 12-month programme, continued support will be made available to the cohort to ensure that they have access to the advice, resources, and tools necessary to reach their goals.
For further information on the programme, and to learn more about each writer, visit the Representing Wales project page.