Marvin Thompson, Emily Dafydd-Drew and Emma Sweenie join the Literature Wales team
Published Fri 26 Nov 2021
Literature Wales is delighted to welcome three new staff members to its vibrant and dedicated workforce.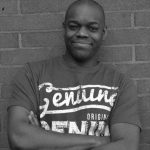 As Creative Lead, Marvin Thompson joins the organisation's Creative Team in a role that encompasses exciting artistic leadership with significant operational overview. Within this role, Marvin will be a member of our Senior Leadership Team, playing a crucial part in leading the strategic direction of Literature Wales.
Marvin said: "If it wasn't for my partner showing me the advert, I would not have landed my dream job: the Creative Lead for Literature Wales. In my new role, I will strive to diversify the Welsh literary culture. This will help build an even more empathetic Wales in which traditionally marginalised groups have their stories told on the grandest stages.

I thank my Windrush generation parents, who are my role models for determination and ambition. I now look forward to working with my new colleagues on the many projects they have already planned, adding my lived experiences to the expertise already embedded in Literature Wales."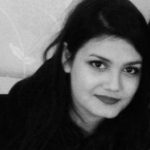 Emily Dafydd-Drew will also join our Creative Team in her role as Creative Executive. Emily will lead on the delivery of key projects aimed at inspiring and nurturing a new generation of writers, participants, and audiences through literature. This role will be crucial to our ongoing priority to improve Representation & Equality in the sector, alongside increasing our commitment to addressing the Climate Emergency through our work.
Emily said: "Having an interest in writing, I followed Literature Wales on social media when I relocated to Wales. I worked on projects within the charity sector, and when I saw this job advertised, I thought it was a great opportunity to integrate my hobby with my career. So far, I have really enjoyed the collaborative approach to working within Literature Wales and I am really looking forward to developing and creating more opportunities for writers in Wales through representing and celebrating the many voices and stories yet to be told."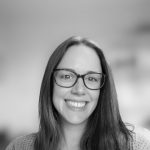 Emma Sweenie joins Literature Wales through the Welsh Government's apprenticeship scheme as our Finance Support. Emma supports the organisation's financial operations and helps colleagues to ensure accurate project budgeting and accounts. As part of the role, Emma receives a fully funded AAT Accountancy Level 2 training and qualification.
Our staff members collectively possess a broad range of skills, knowledge, backgrounds and experiences, and we are excited to see our newest recruits expand this range even further. To find out more about the Literature Wales team, head over to our Meet the Team page on our website.