Literature Wales announces two Welsh-language Wales Book of the Year Category Winners
Published Mon 2 Aug 2021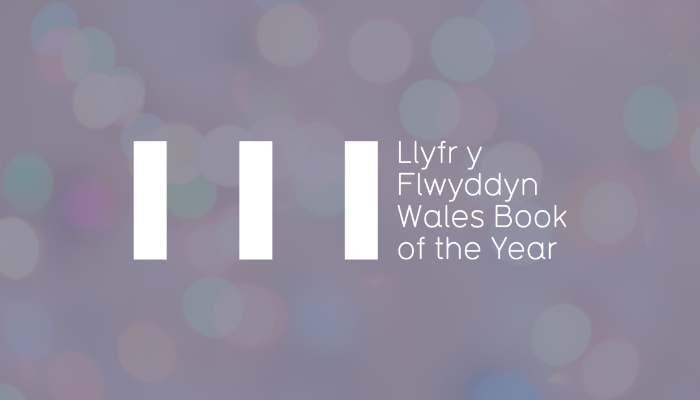 Literature Wales has today announced that Megan Angharad Hunter has won the Welsh-language Fiction Award with her debut novel tu ôl i'r awyr (Y Lolfa), and that Marged Tudur has won the Welsh-language Poetry Award with her debut collection Mynd (Gwasg Carreg Gwalch).
The news was announced on the BBC Radio Cymru's Stiwdio programme from 9.00 pm on Monday 2 August where presenter Nia Roberts was joined by two of the judges Esyllt Sears and Guto Dafydd, and the winners themselves.
tu ôl i'r awyr is a pioneering début novel by Megan Angharad Hunter. It follows the journey of two teenage characters, Deian and Anest, and their amazing relationship set against the backdrop of the angst of their lives. This is a novel that will move you to tears and make you laugh out loud as you wonder at the author's skill in delving deep into the minds of two characters who will remain with you for a long time.
Megan Angharad Hunter comes from Dyffryn Nantlle and is currently studying Welsh and Philosophy at Cardiff University. Her work has been published in both Y Stamp and O'r Pedwar Gwynt magazines, and in 2020 she was selected to receive a Literature Wales New Writer's Bursary. tu ôl i'r awyr is her first novel.
Mynd is a collection of poetry for Dafydd Tudur, Marged's brother. The volume deals with loss and grief but above all, it is a collection of poems about love.
Marged Tudur comes from Morfa Nefyn, and now lives in Caernarfon. A graduate in Welsh from Aberystwyth University, she received an MA in Creative Writing and was awarded a PhD for her study on reading lyrics from Welsh pop songs from the last fifty years as literature. She works as an editor. Megan received a 2019 Literature Wales Writer's Bursary to work on this poetry collection.
Both Megan and Marged are also eligible to win the Golwg360 Gwobr Barn y Bobl as well as the Overall Welsh-language Wales Book of the Year Award 2021.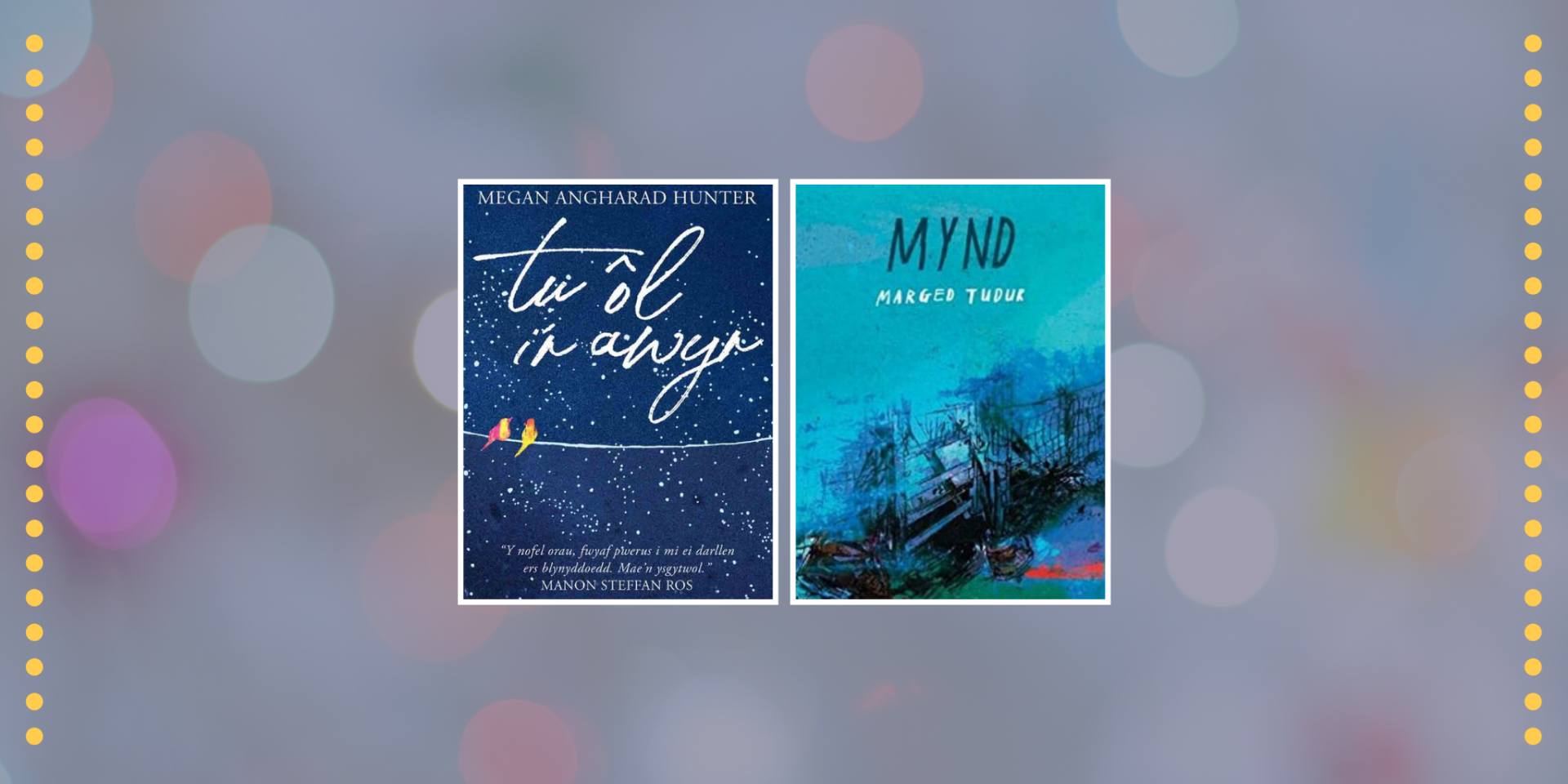 The judges of this year's Welsh-language books are poet and writer Guto Dafydd; writer, presenter, and former Bardd Plant Cymru, Anni Llŷn; writer, academic and lecturer, Tomos Owen; and comedian and writer, Esyllt Sears.
Esyllt Sears, on behalf of the judging panel, said:
"In what has been a difficult and strange year for everyone in different ways, having something to indulge in – to pull you away from life's daily chaos – has been invaluable. That was certainly my experience. So, as well as being a huge privilege to be part of the judging panel for the 2021 Book of the Year, being able to escape to other worlds for an hour or two a day for a perfectly valid reason was a real pleasure and I'm very excited to share our favourites with the nation."
Category Winners
Celebrating books across four categories – poetry, fiction, creative non-fiction, and children & young people – as well as the Golwg 360 Gwobr Barn y Bobl, this week's broadcasts will see Literature Wales announce a total of six prize-winners.
The Children & Young People Award and Creative Non-Fiction Award will be announced tomorrow evening from 9.00 pm on BBC Radio Cymru's Stiwdio programme. The Golwg360 Gwobr Barn y Bobl Winner and Overall Wales Book of the Year 2021 Winner will be announced on Wednesday 4 August from 9.00 pm, again on BBC Radio Cymru's Stiwdio programme.
The English-language Award
The English-language winners were announced on BBC Radio Wales' Arts Show, with presenter Nicola Heywood Thomas, on Friday 30 July.
Judging the English-language books this year are poet, writer, and dancer Tishani Doshi; teacher, reviewer and influencer Scott Evans; Paralympian, Crossbench Peer in the House of Lords, motivational speaker, and broadcaster, Tanni Grey-Thompson; and academic, writer, activist and former winner of Wales Book of the Year (2003), Charlotte Williams.
Catrin Kean's Salt (Gwasg Gomer) was awarded the Rhys Davies Trust Fiction Award and Overall Wales Book of the Year 2021 Award. The winner of the Poetry Award was Fiona Sampson with her collection Come Down (Corsair Poetry). Victoria Owens won the Creative Non-Fiction Award with Lady Charlotte Guest: The Exceptional Life of a Female Industrialist (Pen & Sword). The winner of the Children & Young People Award was Patience Agbabi with The Infinite (Canongate Books)
The Wales Arts Review People's Choice Award was awarded to Catrin Kean, who also captured the imagination of the reading public with Salt (Gwasg Gomer). Catrin receives an ornamental bowl forged by west Wales blacksmith, Alan Perry, with thanks to the People's Choice Award sponsors, Wales Arts Review.
Dawn Bowden MS, Deputy Minister for Arts and Sports, said:
"Wales Book of the Year has become an important annual opportunity to showcase Wales' writers on a global stage. The wealth of literature on offer amongst this year's shortlist, especially the winning titles, is outstanding and celebrates the very best that Wales' literary culture has to offer. I hope that readers in Wales and beyond will continue to enjoy these exceptional works, and I offer my heartfelt congratulations to the winning writers and their publishers."
Wales Book of the Year has been run by Literature Wales since 2004, during which time some of Wales' most renowned writers have been celebrated alongside brilliant new talents.
Lleucu Siencyn, Chief Executive of Literature Wales said:
"Megan and Marged both received a Literature Wales Bursary to work on tu ôl i'r awyr and Mynd, and it is excellent to see both titles and their talented authors winning a Wales Book of the Year trophy this year. Both titles explore and discuss such important themes, and have claimed, and will continue to claim, their place on the nation's bookshelves for years to come.

On behalf of Literature Wales, I wish to congratulate both Megan and Marged, and thank them for providing us with such delight and inspiration during a year where the power of literature has never been more important. I encourage everyone to visit your local bookshop or library and immerse yourself in the worlds of these exceptional titles."
Phil George, Chair of the Arts Council of Wales, said:
"Many congratulations to the winners of this year's Wales Book of the Year award. We're all aware of the huge impact of the pandemic on the lives of young people and I'm thrilled to see the strong presence of younger writers in the shortlists – and the way young people's experiences are featured in fiction and in poetry by writers of all ages and career stages. And once again, in fiction and creative non-fiction, we are challenged by new perspectives on the richly volatile 19th century history of Wales. Along with TV box sets, books have kept us going, kept us anchored and kept us alive to new possibilities in a disorientated time. Please go out or go online to buy some of these extraordinary works."