Coronavirus through the eyes of the children of Wales – A new poem by Bardd Plant Cymru
Published Tue 5 May 2020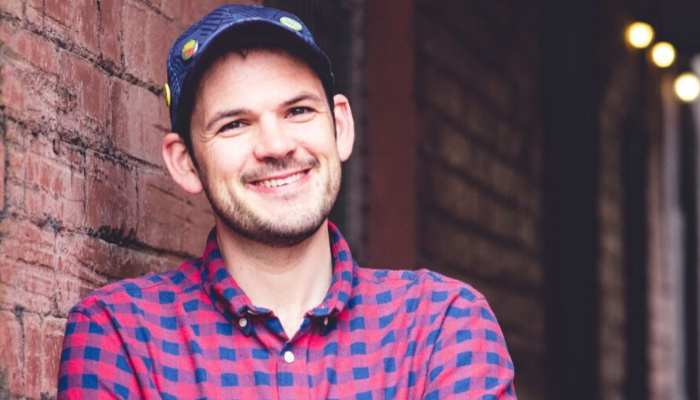 The laughter, the tears, the arguments and the love – how will the children of Wales remember the Coronavirus era in the years to come? Well, according to Gruffudd Owen, Bardd Plant Cymru (Welsh-language children's poet laureate), it will be the little things that stay with them – doing schoolwork in their pajamas and teaching grandma how to Snapchat!
Gruffudd has written a special poem called 'Hyn' (This), which reflects the feelings of children and young people and the ways in which they may remember these strange times. Griff Lynch from Kreu Media has produced a short film with children reading different lines of the poem. The film will be shown on S4C tonight at 6.58pm.
Gruffudd said:
"I wanted to create something about this period in time which was an honest reflection of people's experiences. I also wanted to include a bit of humour but without over-romanticising this time either. The extra-ordinary thing about the lockdown is that although everyone is living apart, we are all going through pretty similar experiences. From this I got the idea to write the poem in the form of a list. I hope that everybody will see elements of their experiences reflected in the poem."
S4C's Children's Programmes Commissioner Sioned Wyn Roberts said:
"We are living in very strange times and perhaps this is a frightening time for children, so we were really keen that the poem be full of humour and hope. It reflects people's everyday life and offers a message of hope which emphasises that, one day, this will all come to an end."
Bardd Plant Cymru is an ambassadorial role which introduces Literature to children in an energetic, dynamic and exciting way; promotes children's right to make their voices heard; and also gives a writer the opportunity to represent Wales on a National and International stage.
Since late March, Gruffudd (alongside Eloise Williams, Children's Laureate Wales) has been setting weekly creative writing challenges for children. The challenges have ranged from writing about aliens, to poems describing the view through their window at home. The challenges are posted every Monday morning from the Bardd Plant and Children's Laureate twitter accounts and on the Literature Wales website, and they are an opportunity for both laureates to continue to engage with and inspire the children of Wales through literature during this incredibly challenging time. Find out more about the Bardd Plant Cymru Scheme here.
Lleucu Siencyn, Chief Executive of Literature Wales said:
"I am delighted that 'Hyn', the heart-warming new commissioned poem by Gruffudd Owen, Bardd Plant Cymru, will premiere on S4C tonight. During these difficult times, poetry is a shared experience to keep us all connected, therefore we are grateful to S4C, all of the Bardd Plant Cymru partners, and the wonderful children in the video for bringing this poem to life."
Welsh Language Minister Eluned Morgan AM said:
"The Bardd Plant Cymru scheme is co-funded by the Welsh Language Division of the Welsh Government, and I welcome the publication of this poem by Gruffudd Eifion Owen. It is a fun and beautiful poem, describing everyday life during this different period, and also quite simply saying that things will get better. Poetry is great way of expressing feelings at a time like this and I hope it will inspire children to write their own poems."
Hyn
Tuesday 5 May 6.58pm, S4C
English subtitles available
On demand: S4C Clic, iPlayer and other platforms
A Kreu Media production for S4C