Bardd Plant Cymru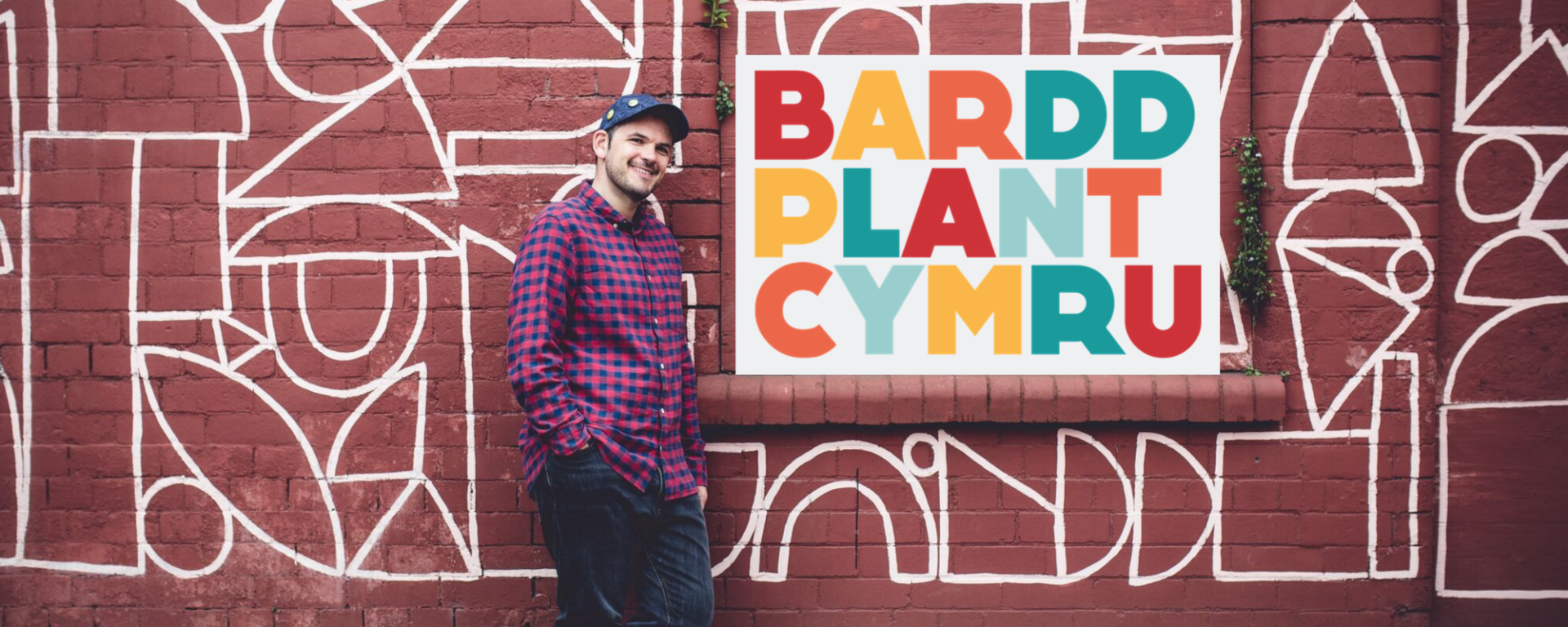 The Bardd Plant Cymru (Welsh-language Children's Laureate) project ensures that children in Wales have the opportunity to experiment with Welsh literature. Through workshops, performances and activities, the project introduces literature to children in an energetic, dynamic and exciting way. The project promotes creativity, communication skills and self-expression through the love of literature.
Bardd Plant Cymru is a national ambassadorial role that is awarded every two years to a Welsh-language writer. The role was established in the year 2000.
The current Bardd Plant Cymru is Gruffudd Owen; the sixteenth poet to undertake the role. Gruff was announced as Bardd Plant Cymru 2019-21 in a ceremony at the Cardiff and the Vale Urdd National Eisteddfod on 28 May 2019. Gruff will be in position until the end of August 2021.
All activities are conducted through the medium of Welsh, but the scheme does provide for and engage with children whose first language is not Welsh.
There are several different strands to the scheme, including visits to schools and festivals, and writing commissioned poems. You can request a visit from Bardd Plant Cymru through the form below. For all other enquiries please email barddplant@literaturewales.org or phone 029 2047 2266.
The scheme is run by Literature Wales with the support of Welsh Government, S4C, Books Council of Wales and Urdd Gobaith Cymru. We share a belief that all children have the right to make their voices heard and to tell their stories, and that this pioneering project enables them to this.
The scheme has worked with various other organisations such as Y Gymdeithas Gerdd Dafod, Into Film, Cbeebies, London Welsh Society, Mentrau Iaith Cymru, Patagonia Welsh-language Initiative, Bologna Literature Festival, Welsh History Festival for Children, National Museum Wales, National Library of Wales, Y Senedd, Football Association of Wales, Premier League Primary Stars, the NHS, Libraries Week, WWF Wales, Save the Children, Children's Commissioner for Wales, Cardiff Children's Literature Festival, Booktrust Cymru, Pop Up Projects, and many more.
Follow Bardd Plant Cymru on Twitter and Facebook.
---
News
A poem for the Wales football squad
The Football Association of Wales and Literature Wales have released a poem written by school children supporting Wales' UEFA Women's Euro 2021 qualifying campaign. The inspirational Welsh-language poem was written by Year 6 pupils from Ysgol Gymraeg Bro Teyrnon in Newport in a workshop with Bardd Plant Cymru, Casia Wiliam.
Blog: Bardd Plant Cymru Sleepover by Casia Wiliam
Poet, Performer, Juggler: Gruffudd Owen is the new Bardd Plant Cymru
On Tuesday 28 May 2019, it was announced that Gruffudd Owen is Bardd Plant Cymru 2019-2021 (Welsh-language children's laureate). Eluned Morgan AM, Minister for International Relations and the Welsh Language revealed the news at a specially organised ceremony at the Donald Gordon Theatre, Wales Millennium Centre.