Catrin Kean's Salt wins the 2021 Wales Book of the Year Award
Published Fri 30 Jul 2021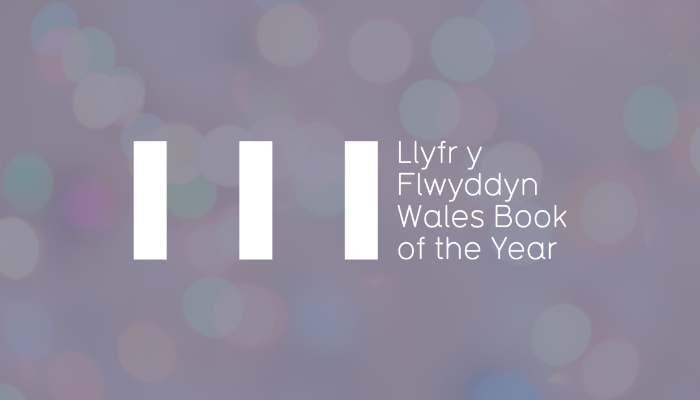 Literature Wales has today announced that Catrin Kean is the winner of the 2021 Wales Book of the Year Award with her debut novel, Salt (Gwasg Gomer). Salt also won the Wales Arts Review People's Choice Award.
The news was announced on the BBC Radio Wales Arts Show from 6.00 pm on Friday 30 July where presenter Nicola Heywood Thomas was joined by judges Tishani Doshi, Scott Evans, Tanni Grey-Thompson and Charlotte Williams, along with Literature Wales' Chief Executive, Lleucu Siencyn.
It was first declared that Catrin Kean's Salt had been awarded the Rhys Davies Trust Fiction Award, then the Wales Arts Review People's Choice Award, before going on to win the overall award and the crowning title of Wales Book of the Year 2021. Catrin receives a total prize of £4,000 and a specially commissioned trophy, designed and created by the artist Angharad Pearce Jones.
Salt is Catrin Kean's debut novel, and is based on the lives of her great-grandparents, who married in 1878. It is their love story. Cardiff in the late 1800s is grimy, crowded and grey, and Ellen, a domestic, dreams of escaping her dreary life there for the sea. When she falls in love with Samuel, a ship's cook from Barbados, she is able to fulfil her fantasy by running away with him on a ship bound for the bright excitement of San Francisco. Life at sea is brutal and dangerous, but it is a place where they can be free… until circumstances force Ellen home, and the hardships of working-class life and racism begin to poison their lives. Previous Wales Book of the Year winner Alys Conran says that "Kean writes like a dream, and this is a story for the ages."
Catrin Kean was awarded a place on the Hay Festival Writers at Work scheme for emerging writers from 2016-18. Her short stories have been published in Riptide Journal, Bridge House Anthologies and The Ghastling. She was awarded a Literature Wales Writer's Bursary in 2020, to work on her short story collection Fogtime. Salt is her first novel. She lives in Cardiff with her partner and two ridgeback dogs.
Judging the English-language books this year are poet, writer, and dancer Tishani Doshi; teacher, reviewer and influencer Scott Evans; Paralympian, Crossbench Peer in the House of Lords, motivational speaker, and broadcaster, Tanni Grey-Thompson; and academic, writer, activist and former winner of Wales Book of the Year (2003), Charlotte Williams.
Scott Evans, on behalf of the judging panel, said:
"Being a part of the Wales Book of the Year 2021 judging panel has been an absolute pleasure and privilege. The vastly impressive quality of all the shortlists across the categories of fiction, non-fiction, poetry and, especially, children's books encapsulate the diverse and incredible talent of Welsh writers we have on offer to readers in homes, schools, libraries and communities within Wales and across the world. They showcase the true breadth and depth of our long-established landscape, legacy and lifeblood of literature; and, ultimately, make me so proud to be Welsh."
The Wales Book of the Year Fiction Category is sponsored by the Rhys Davies Trust. The Rhys Davies Trust announced its investment in the prize in February 2020 as part of a dynamic series of creative initiatives designed to celebrate Wales' long tradition of literary achievement through the medium of English, and build towards its future.
Category Winners
Celebrating books across four categories – poetry, fiction, creative non-fiction, and children & young people – as well as the Wales Arts Review People's Choice Award, tonight's broadcast saw Literature Wales announce a total of six prize-winners.
The winner of the Poetry Award is Fiona Sampson with her collection Come Down (Corsair Poetry), in which questions of humanity, of point of view, are at its heart. Language runs and dances over the stuff of the human body and the material of the landscape. And yet, despite these radical perspective shifts, the collection keeps in sight, always, the human experience: the act of creation; the way in which childhood memory and family lore impinge on the present.
The winner of the Creative Non-Fiction Award is Victoria Owens with Lady Charlotte Guest: The Exceptional Life of a Female Industrialist (Pen & Sword). It tells the story of impoverished aristocrat Lady Charlotte Bertie, who married wealthy Welsh ironmaster John Guest of Dowlais in 1833. Despite their vast difference in background and age, over their nineteen-year long marriage, husband and wife enjoyed great happiness and much adventure. There would be ten children and while John built up an immense commercial empire, Charlotte championed Welsh culture. This book traces the ardent, creative years of her first marriage, explores her determination – widowed – to preserve John's legacy, and observes her growing devotion to the scholarly Charles Schreiber.
The winner of the Children & Young People Award is Patience Agbabi with The Infinite (Canongate Books) where time-travelling protagonist Elle finds herself racing against time, to save the world as we know it, before it ceases to exist. Leaplings, children born on the 29th of February, are very rare. Rarer still are Leaplings with The Gift – the ability to leap through time. Elle Bíbi-Imbelé Ifíè has The Gift, but she has never used it. Until now.
The Children & Young People category was introduced in 2020 to encourage a new generation of creative readers and writers, help raise the profile of Wales and its talented authors and establish that literature for children is on a par with that which is intended for adult readership.
The Wales Arts Review People's Choice Award was also awarded to Catrin Kean, who also captured the imagination of the reading public with Salt (Gwasg Gomer). Catrin receives an ornamental bowl forged by west Wales blacksmith, Alan Perry, with thanks to the People's Choice Award sponsors, Wales Arts Review.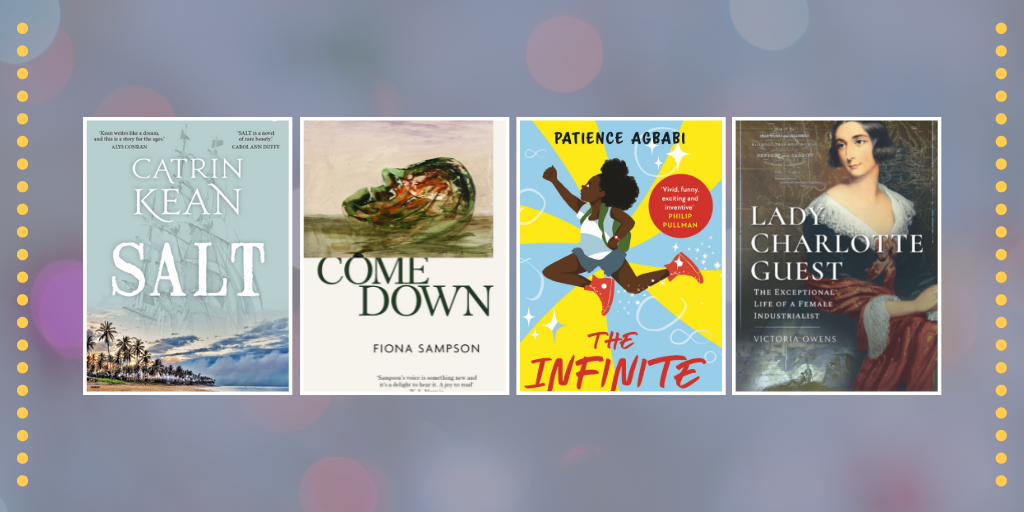 Dawn Bowden MS, Deputy Minister for Arts and Sports, said:
"Wales Book of the Year has become an important annual opportunity to showcase Wales' writers on a global stage. The wealth of literature on offer amongst this year's shortlist, especially the winning titles, is outstanding and celebrates the very best that Wales' literary culture has to offer. I hope that readers in Wales and beyond will continue to enjoy these exceptional works, and I offer my heartfelt congratulations to the winning writers and their publishers."
The Welsh-language Award
The Welsh-language winners are announced over a series of broadcasts on BBC Radio Cymru's Stiwdio programme between 2 – 4 August. The Fiction and Poetry category winners will be announced from 9.00 pm on Monday 2 August; with the Children & Young People and Creative Non-Fiction category winners announced from 9.00 pm on Tuesday 3 August. The Golwg360 Gwobr Barn y Bobl Winner and Overall Welsh-language Award Winner will be announced on Wednesday 4 August from 9.00 pm.
The judges of this year's Welsh-language books are poet and writer Guto Dafydd; writer, presenter, and former Bardd Plant Cymru, Anni Llŷn; writer, academic and lecturer, Tomos Owen; and comedian and writer, Esyllt Sears.
Wales Book of the Year has been run by Literature Wales since 2004, during which time some of Wales' most renowned writers have been celebrated alongside brilliant new talents.
Lleucu Siencyn, Chief Executive of Literature Wales said:
"These books, as a collection, takes us on a journey from the streets of Cardiff in the late 1800s to the centre point of the industrial revolution in Wales; then poignant reflections on humanity and point of view before leaping into tales about future worlds and adventures. Here we have new voices, publishing for the first time, as well as popular voices venturing into new genres.

"On behalf of Literature Wales, I wish to congratulate all the winning writers and thank them for providing us with such delight and inspiration during a year where the power of literature has never been more important. I encourage everyone to visit your local bookshop or library and immerse yourself in the worlds of these exceptional titles."
Phil George, Chair of the Arts Council of Wales, said:
"Many congratulations to the winners of this year's Wales Book of the Year award. We're all aware of the huge impact of the pandemic on the lives of young people and I'm thrilled to see the strong presence of younger writers in the shortlists – and the way young people's experiences are featured in fiction and in poetry by writers of all ages and career stages. And once again, in fiction and creative non-fiction, we are challenged by new perspectives on the richly volatile 19th century history of Wales. Along with TV box sets, books have kept us going, kept us anchored and kept us alive to new possibilities in a disorientated time. Please go out or go online to buy some of these extraordinary works."