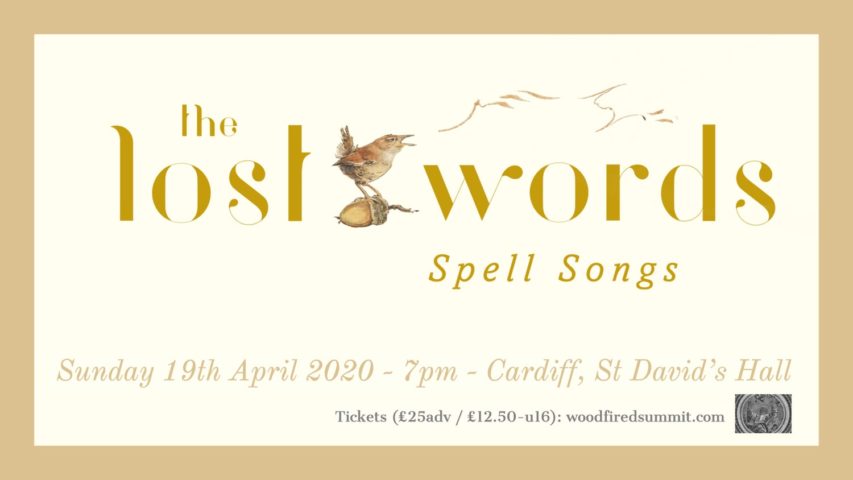 The Lost Words, Spell Songs
Woodfired Summit are very pleased to be working with The Lost Words, Spell Songs, for their Cardiff show, on Sunday April 19th 2020. Tickets are £25/£12.50(u16) and Postage £1.50 – UK Only.
Spell Songs is a musical companion piece to The Lost Words by author Robert Macfarlane and artist Jackie Morris; a celebrated 'spell book' rich with poetic rhythms and imagined birdsong that naturally invited a musical response.
Spell Songs gathered together eight remarkable musicians whose music engages deeply with landscape and nature, to respond to the creatures, art and language of The Lost Words.