Looking back at Her 24:24 on National Poetry Day
Published Wed 7 Oct 2020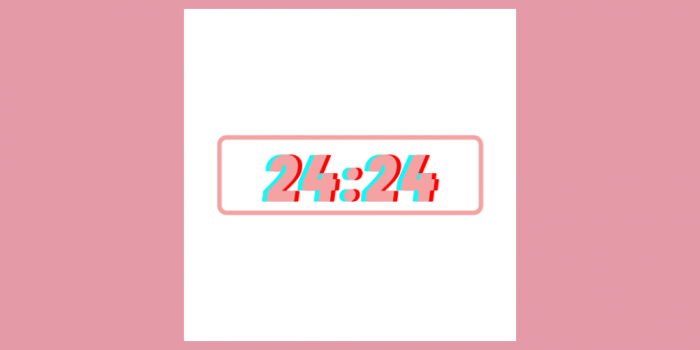 To celebrate this year's National Poetry Day (2020), Literature Wales worked with the literary collective and magazine, Y Stamp, to run the Her 24:24 challenge. Over 24 hours, artistic masterpieces were uploaded one by one to Y Stamp's website every hour "like gifts" according to Esyllt Lewis, one of the organisers. Each piece was created by a different Wales-based artist, most of them selected through an open call out for new voices.
In this difficult time for the arts with galleries, theatres and centres closed and performances at a halt, this was a unique experiment. Using a virtual platform to create small bubbles of creativity, a taste of the possibilities, all through the medium of Welsh or with no-language at all; each piece passed on to the next artist in the link as inspiration and a starting point.
This year, unlike our usual Her 100 Cerdd which challenges 4 poets to compose 100 original poems in 24 hours, this year the team featured 24 artists creating in various disciplines: music and songs, dance, collage, photography, a mixture of these forms and more. As the recent poetry and dance project Plethu/Weave created by Literature Wales and the National Dance Company demonstrates perfectly, the most unexpected artforms can gel. And as Iestyn Tyne, another of the organisers, mentions on the podcast recorded to look back at the challenge, according to someone's interpretation of these artworks, aren't they all poetry? Who is to say that a poem isn't a picture in the mind, or that a dance isn't a story that vividly moves?
In these strange times we are having to work on our art in new spaces, sometimes virtual, without the usual perimeters of the stage. Perhaps it is the perfect time to experiment and push boundaries; to work collaboratively and to create new communities of creative individuals who can speak with one voice in their own unique ways.
I did not stay up all night with the organisers, Iestyn and Esyllt, liaising with artists and uploading content to the night. But I still found myself in a trance the next morning jumping from one piece of art to another – imagining the artists living their everyday lives constantly and frantically creating without stopping, day or night. Do artists even sleep? Of course they do. The danger of over-romanticizing the arts is that we can forget that artists need infrastructure, they need subsistence.
Trying to find themes in the work created, I kept being hit by the loneliness – not unexpected as we are sliding into a second lockdown in some counties here in Wales. But something stronger came through as I watched Lauren Connelly escaping a block of flats into the outdoors, Elan Elidyr dancing quietly in the street at 3.00 am surrounded by sleeping houses, Dylan Huw's flow of thoughts and emotions as he wrote non-stop for an hour. It was freedom. There are possibilities in freedom – to be creative without boundaries, to travel through your art, to bring beauty to the world.
You can enjoy the content created in the 24 hours on Y Stamp's website: www.ystamp.cymru and you can find most artists online through their social media pages. Don't forget to let them know if you've enjoyed a particular piece of art.
Leusa Llewelyn
Head of Tŷ Newydd