From the Chair and Deputy Chair
In Resources of Hope (1989) the great Welsh philosopher and critic Raymond Williams said, "to be truly radical is to make hope possible, rather than despair convincing." At Literature Wales we have always strived to be radical in our approach and ambitions and are committed to the far-reaching transformation of our literary culture.
This Strategic Plan shows that we will engage with ongoing global challenges and are ready to deliver projects that provide for those who have historically been under-represented in our literary culture. As an agile organisation that welcomes change, we will ensure that our strategy evolves alongside the fast-paced sector within which we work, so that we can develop new opportunities for our writers and reflect the needs of our readers and audiences.
Advocacy for the Welsh language and for the diverse and vibrant culture of Wales are the foundation stones upon which we have built our organisational goals, each one of which aligns with the Well-being of Future Generations (Wales) Act 2015.
We want all our writers and literary facilitators to be agents for change. We will empower those who have been forgotten in the past to write their own futures; working with us to develop and deliver a literary culture which reflects the lives and experiences of our diverse and multilingual nation. Literature is a key driver in our economy. Writers, who contribute to a broad range of creative industries, including film, gaming, theatre, and publishing, will be crucial to Wales's economic vitality. For children and young people literature is a playground for the imagination, and we want them to learn to shape it so that their voices speak to present and future generations.
We are able to measure the impact of our work using literature to help improve and brighten our lives.  As an art form, literature can, and should, play a prominent role in our everyday lives, guiding us to improve our well-being and achieve a fairer and greener future. This strategy sets out the structure and methods we will use to achieve these ambitions, as well as the partnerships we will develop to ensure the sustainability and legacy of our work. Gathering the right information and evidence is vital to develop projects that will broaden participation in and access to literature. This allows us to better understand the ways literature can enhance and transform lives, and advocate for its use across many sectors and policy areas, including health and well-being, education, tourism, and local regeneration.
The stories we read, hear, and tell each other can help us to explore the complexities of our lives, and the creative acts of reading and writing bring light in dark days, making hope possible for each and every one of us.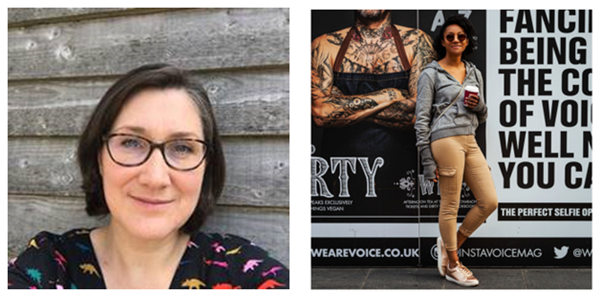 Cathryn Charnell-White, Chair, and Natalie Jerome, Deputy Chair