Singing the Sun in Flight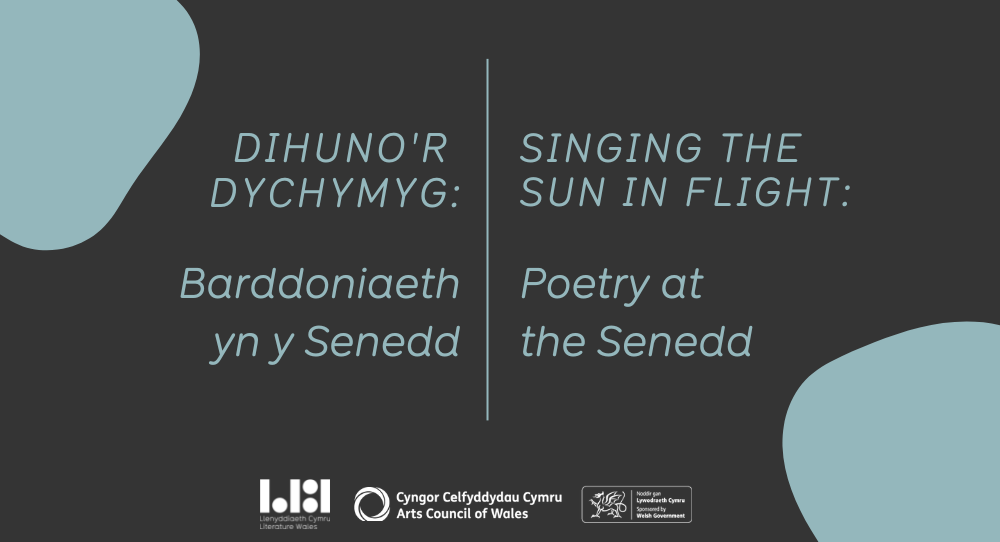 Singing the Sun in Flight: Poetry at the Senedd is a programme of events at the Senedd buildings organised by Literature Wales, the national company for the development of literature, and funded by Welsh Government. Celebrating all things poetic, the programme will raise the profile of poetry and spoken word at the home of Welsh democracy.
At a time of increasing division and global insecurity, poetry has the potential to connect us to each other and help us make sense of the world. It can teach us how to imagine and respect the experiences of others, and it can help communicate complex ideas and policies in a way that's plain and relatable to everyday lives.
With nine events over the next four years, Singing the Sun in Flight: Poetry at the Senedd will platform diverse voices from across Wales; demonstrate Welsh Government's commitment to championing Wales' literary culture; and engage people of all ages and backgrounds with the Senedd.
Find out more about past events below: