Lyrical Landscapes
Saturday 22 October 2022 marked Youth Climate Action Day, a worldwide movement of young people who are concerned about climate change and global injustice. To mark the day, National Trust Cymru and Literature Wales released a series of poems that were created by schoolchildren across Wales, with the support of Connor Allen, Children's Laureate Wales and Casi Wyn, Bardd Plant Cymru.
The project, Lyrical Landscapes, saw 350 children from 12 schools participate in creative workshops at outdoor sites and classrooms from every corner of Wales.
In mid and south Wales, Connor worked with St. Woolos Primary School, Tredegar Park Primary, Welshpool Church in Wales Primary School, Treowen Primary School, Roch Community School and St. Mark's Church in Wales VA Primary School. They explored Tredegar House in Newport, Southwood Estate in Pembrokeshire and Powis Castle and Garden in Welshpool.
Click here for more information.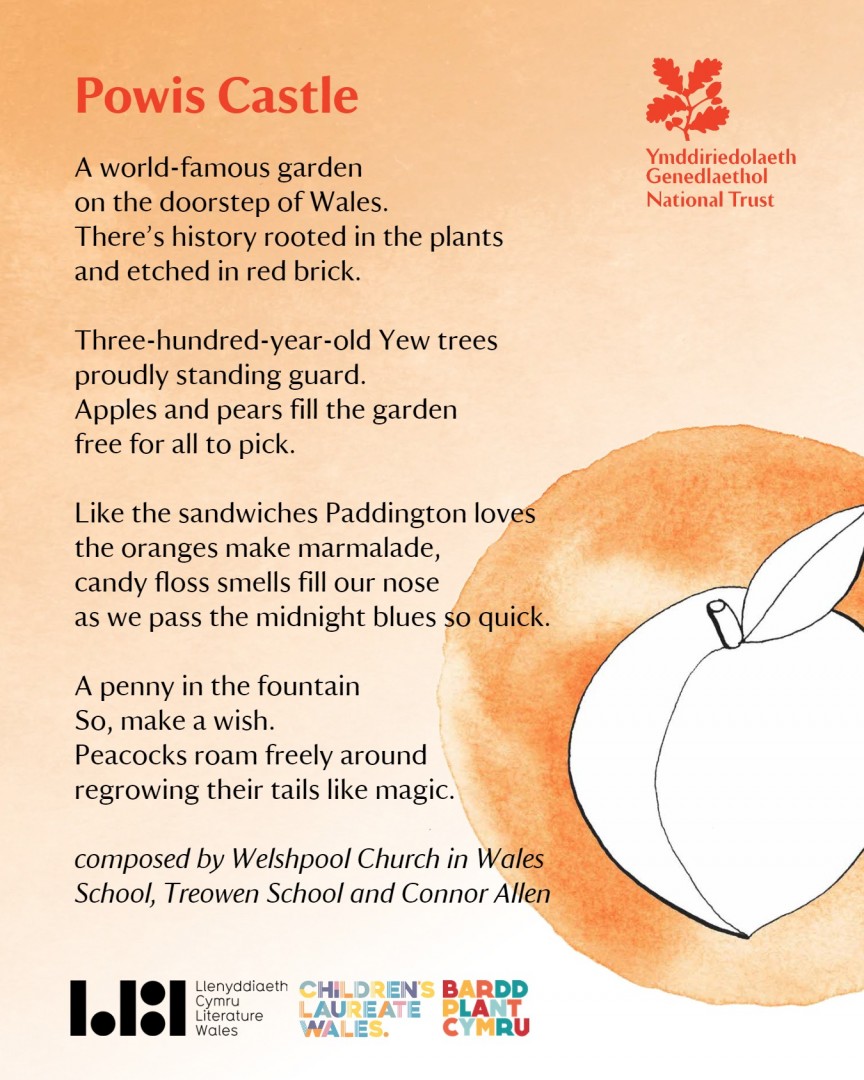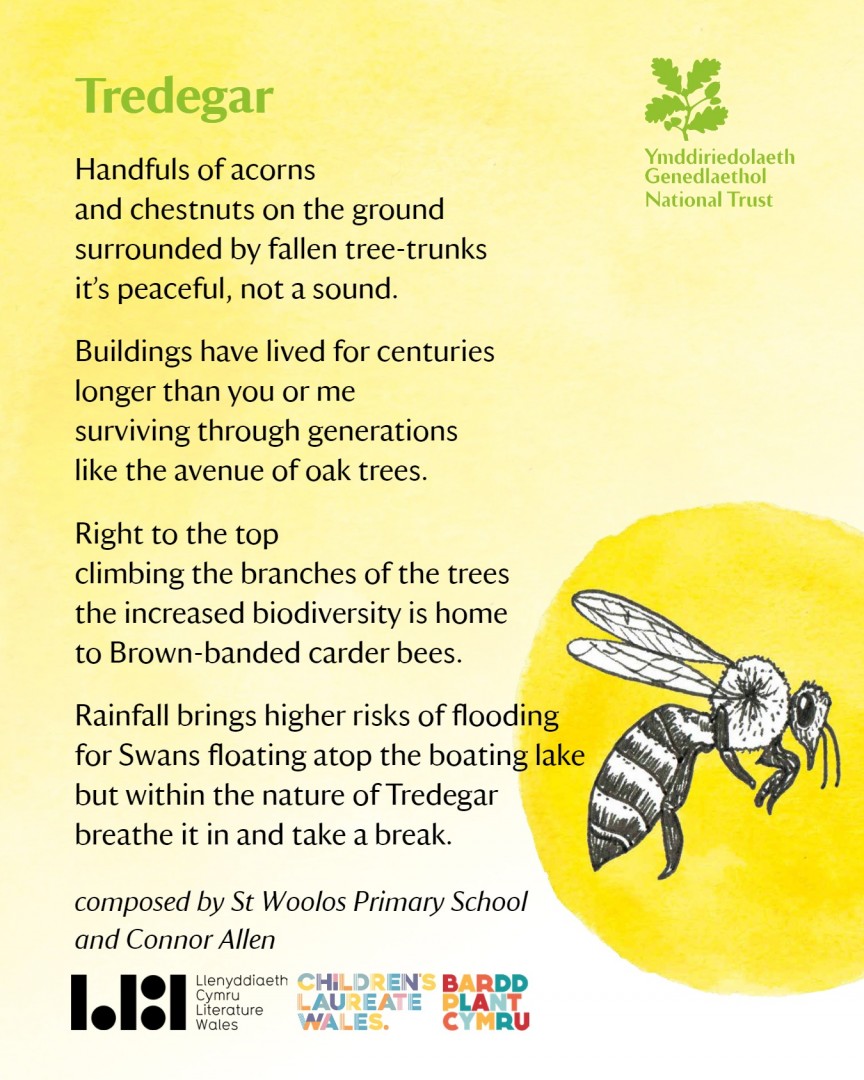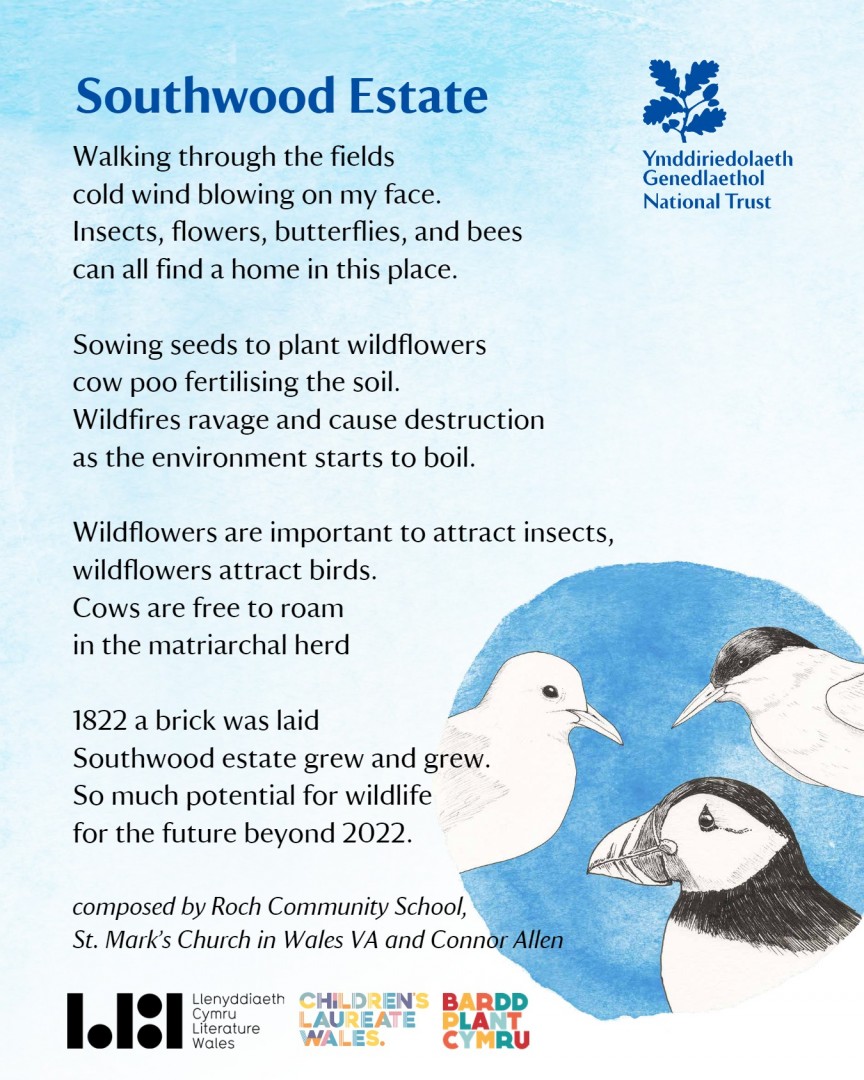 Back to Children's Laureate Wales Commissioned Poems