Y Stamp and Literature Wales' Her 24:24
Published Thu 1 Oct 2020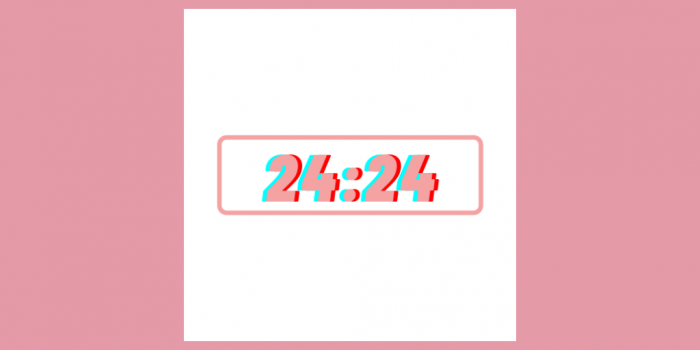 Today, 1 October 2020, Y Stamp and Llenyddiaeth Cymru are celebrating National Poetry Day by challenging 24 artists to take part in Her 24:24.
Each year since 2012 on National Poetry Day, Literature Wales has challenged four poets to compose 100 original poems within 24 hours. This year, we are delighted to be working with Y Stamp to offer something a little bit different. In the hands of Y Stamp's team, Her 24:24 will bring together 24 artists for 24 hours.
The artists will form a creative chain, starting at 12.00 noon on 1 October and finishing at 12.00 noon on 2 October.  Each artist will have an hour's slot to respond to the previous artist's work in any creative form, sharing the finished work on Y Stamp's website. Y Stamp will also be offering a behind the scenes look at the creative process and will be sharing content on their social media channels.
Twitter: @ystampus
Facebook: Y Stamp
Instagram: cylchgrawn_y_stamp
Cylchgrawn Y Stamp is a voluntary cooperative initiative, offering a platform for new and established voices in all creative mediums.
Following a successful call-out, a variety of artists have been selected to take part in the challenge:
Beth Celyn
Beth Celyn is a singer-songwriter and poet. She was one of the writers selected for the Literature Wales' Mentoring Scheme 2020 for new writers. Beth enjoys performing, creating music, and keeping creative notebooks filled with poems, reflections and illustrations. 
Dafydd Reeves
Dafydd Reeves writes prose, poetry and essays, and composes his own songs in Welsh and English. He lives near Brecon where he was born and raised.
Dylan Huw
Dylan Huw is a writer and arts worker who lives in Cardiff. He celebrates and nurtures new interdisciplinary art work in Wales, through his work for National Theatre Wales and Peak Cymru, and in reviews and written work for Barn, Planet and O'r Pedwar Gwynt. 
Eady Crawford
Eädyth is quickly becoming a familiar name to BBC Cymru and BBC Radio Cymru listeners due to her unique electro soul and her bilingual lyricism. Over the past two years, Eädyth has been a part of both BBC Horizons and Forté Project talent developing schemes. 
Elan Elidyr
Elan Elidyr is a professional dancer based in Cardiff. She works in Wales, and hopefully in Europe once it will be safe to do so again.
Elen Hughes
Elen Hughes is a teacher at Ysgol Dyffryn Nantlle. She runs a small art company called Ffranc, and in her spare time she also farms and handles sheep dogs.
Esyllt Lewis
Esyllt Lewis is an artist, editor and translator who currently works on various creative projects. She is an editor for Y Stamp magazine, an independent publication that encourages creativity in all its forms.
Ffion Morgan
Ffion Morgan is a poet from Cardigan who enjoys writing free verse poems. 
Ffion Pritchard
Ffion Pritchard is a multimedia artist living in north Wales. Her work is anchored in the community and she is passionate about art's role within the community. 
Gareth Evans-Jones
Gareth is an author, playwright and Religious Studies lecturer from Anglesey. He published his first novel, Eira Llwyd, in 2018, and his most recent drama, Adar Papur, is available to watch online.
Gwenllian Spink
Gwenllian Spink is an artist from Wales, and her recent work is rooted in the Welsh landscape, through site-specific sculptures or work that has been steered by the history of the landscape.
Gwenno Llwyd Till
Gwenno is a 19 year old artist from Cricieth, who will be studying film in London from next month. She works primarily with photography and film and enjoys capturing self portraits, people and landscapes.
Iestyn Tyne
Iestyn Tyne is a writer, musician and artist originally from Pen Llŷn, who won the Crown at Eisteddfod Genedlaethol yr Urdd in 2016, and the Chair in 2019. He now lives in Caernarfon.  
John G Rowlands
"Hen…Haniaethydd…Haijin"
Laura Connelly
Lauren Connelly has started her first year studying a BA in Acting at the Royal College of Music and Drama. She loves being creative and wants to act, write and direct after finishing college. 
Melissa Rodrigues
Melissa Rodrigues is an artist who studied at University of Wales Trinity Saint David and works with notions concerning the movement of people around the world, and the unintended consequences of the emergence of diasporic communities worldwide.
Osian Meilir
Osian Meilir is a dance artist from Ceredigion, who now works as a freelance performer and choreographer. He has a great interest in exploring identity and culture in his creative work. 
Rhiannon M Williams
Rhiannon is a drama and theatre lecturer at the University of South Wales, a theatre practitioner and a mother to two young girls. Her research and practical work often looks at the performance of Welsh culture. 
Rhys Aneurin
Rhys Aneurin is an artist and musician from Anglesey who now lives in Cardiff. Through documenting and decomposing urban illustrations in the capital, his work questions how Cardiff's changing surface – and the constant collide between identity and the economy that comes with it – affects the feeling of belonging to a city that is now called home. 
Rufus Mufasa
Rufus Mufasa is a pioneering participatory artist, literary activist, poet, rapper, singer songwriter, theatre maker, and last but not least, mother to Molly and Alice. 
Ruth Lloyd Owen
Ruth Lloyd Owen is a wife, mother and musician who enjoys keeping busy and lifting spirits.
Sara Wheeler
Sara has Waardenburg syndrome type 1, a rare genetic syndrome that effects body appearance and hearing. Sara's in the process of exploring her body experiences, and the social, political and medical impacts through a number of academic and creative mediums. 
Sioned Medi Evans
Sioned is originally from Pen Llŷn but now lives and works in Cardiff. She creates work that conveys a special, inspirational message, as well as pieces that promotes positivity and encouragement.
Steffan Dafydd
Steffan Dafydd is the artist behind the work of Penglog, that started as a personal platform to publish creative work – collages, screen-printing work, illustrations, and collaborations with other artists.  
Tess Wood
Tess Wood's practice aims to express and further deepen her own understanding of human interaction and social control, presenting performances to her audience in an attempt to offer them an opportunity to experience and contemplate feelings towards topics such as gender, sexuality, power and the moments of fear, love, passion and frustration that reside within these today.