'The Crowd Gathers' for FAW's Gŵyl Cymru Festival
Published Fri 4 Nov 2022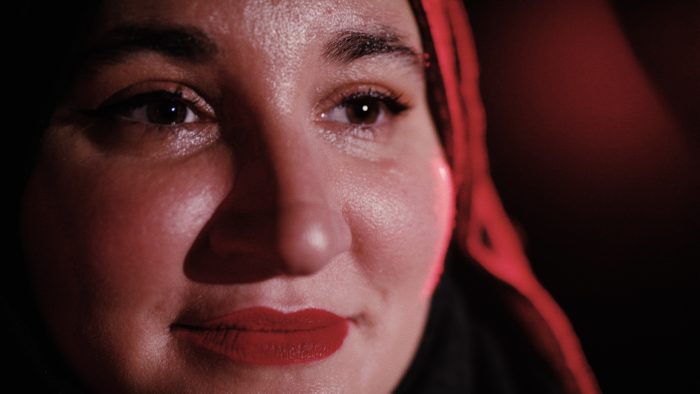 The National Poet of Wales, Hanan Issa, has been commissioned by FAW and Literature Wales to write 'The Crowd Gathers'; the official poem for Gŵyl Cymru Festival.
Gŵyl Cymru Festival is a 10-day arts event which will be held as the nation supports Wales during their 2022 FIFA World Cup campaign in Qatar.
The festival will start on 19 November, and almost all events will be free. Gŵyl Cymru Festival aims to unify and amplify the wealth of arts, music and events being created for Cymru's historic World Cup journey and introduce new audiences to Welsh arts, culture and language – ensuring a cultural legacy to the FIFA World Cup 2022, brought by the smallest qualifying country to take part.
From free gigs to a dance show, from t-shirt making workshops for children to live poetry, there's something for everyone. Highlights include:
Footballroom; a dance/theatre show exploring football and LGBTQ+ rights, produced by August 012
Live comedy gigs across Wales and London, with comedians from other countries at the World Cup as well as some from Wales including Kiri Pritchard-McLean and Mike Bubbins
Bragdy'r Beirdd (Poet's Brewery): an evening of live poetry at Tŷ Siamas, Dolgellau, followed by a set by the musician and entertainer Hywel Pitts.

Theatr Genedlaethol Cymru collaborates with Cwrw pub in Carmarthen to present work from their Drama Clubs inspired by the World Cup

Live music from Sage Todz and Juice Menace (in Cardiff), Llareggub Brass Band and Celt (in Bethesda), Lemfreck and Kizzy Crawford (in New York) and the 11-instrument brass band The Barry Horns (in Dubai)
Literary events and panel talks including, Wal yr Enfys, the poet Rhys Iorwerth and the National poet of Wales, Hanan Issa
An event held by the Syrian Welsh Association to mark and celebrate the support of refugees from Wales
A feast of activities for children, including t-shirt making workshops and sticker exchanges
The poem has been translated by Grug Muse into Welsh, under the title 'Mae'r Dorf yn Ymgynnull'. Both Hanan Issa and Grug Muse feature in 'The Crowd Gathers' official poem video, citing lines from the poem in English, Welsh and Arabic, accompanied
by music from Welsh artist, Sage Todz. The video poem has been funded by the Arts Council of Wales.
You can watch 'The Crowd Gathers' and browse the programme here: gwyl.cymru