Six literary facilitators to take part in an intensive development programme over the next 12 months
Published Thu 31 Aug 2023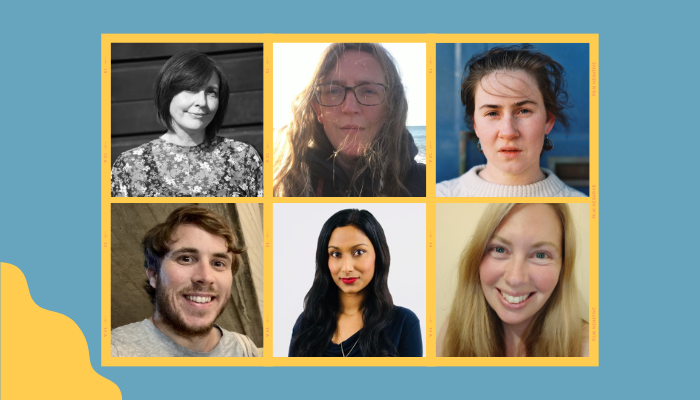 We are delighted to announce the participants for our inaugural Sgwennu'n Well | Writing Well Programme.
 Sgwennu'n Well | Writing Well is Literature Wales' new development programme for literary facilitators in Wales. It focuses on intensely developing the skills and knowledge of literary facilitators specifically in the field of Health and Well-being. It is a year-long professional development programme with aftercare support for a group of early to mid-career facilitators, which includes mentoring sessions, a bursary of £2,000, a series of five online training sessions, a residential course at Tŷ Newydd Writing Centre, and more.  
The first six months offers opportunities to hone skills in areas such as project development and management, running budgets, capturing and communicating impact, safeguarding their groups, fundraising and more. Following the initial six-month training programme, the intention is to offer facilitators a pot of funding to deliver projects they have designed and planned during the initial stages of the programme. 
We were inundated with interest in this programme once we opened for applications in May 2023, and after careful consideration, the panel has selected six facilitators who will benefit from the opportunity in 2023-2024:
Elan Grug Muse
Helen McSherry
Lottie Williams
Steffan Phillips
Emma Smith-Barton
Sian Elizabeth Hughes
Read more about each facilitator and their hopes for their time on this programme on the Writing Well page.