Representing Wales: Developing Writers from a Low-income Background
Published Tue 26 Oct 2021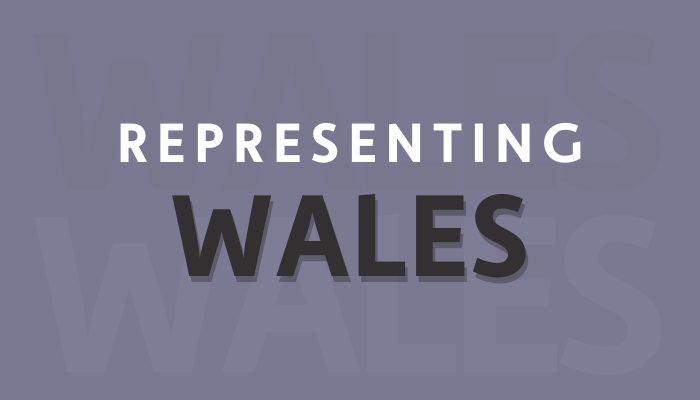 Deadline for applications: 5.00 pm, Tuesday 14 December 2021
We're pleased to announce that the second round of our professional development programme for writers, Representing Wales is now open for applications. In its second year, the programme will support writers from low-income backgrounds based in Wales, to develop their writing as well as their knowledge of the literature and publishing scene.
The programme will support a cohort of 13 writers by offering the following:
a financial award of up to £3,500 to help writers take time out to write, attend training sessions and literary events and to support travel expenses
one-to-one mentoring
monthly workshops and talks
opportunities to network, make new contacts and build relationships with other writers
opportunities to meet experts in the literature and publishing industry in Wales and beyond
The programme will begin in March 2022 and run until the end of February 2023. After the 12-month programme, we will continue to work with the cohort and with other partners to make sure that they are able to receive the support and advice they need to reach their goals.
"Being part of the Representing Wales cohort has really boosted my confidence in my future writing career. I now better understand my options in tackling the publishing world, and have made several valuable contacts. It's also a lot of fun having somewhere to discuss the craft with like-minded people."
– Daniel Howell, a member of the cohort from the first round of Representing Wales
The writers are selected by an independent panel of five experts from low-income backgrounds: Tanya Byrne (chair), Connor Allen, Iola Ynyr, Emma Smith-Barton, and Niall Griffiths.
"As a brown, queer author from a low-income background myself, I did it the hard way and I'm determined to make the journey easier for new writers. So, after leading a session with last year's cohort, I'm honestly honoured to have been invited back as this year's Chair and look forward to inspiring and promoting writing, books and literacy in Wales."
– Tanya Byrne, Chair of the Assessment Panel 
Representing Wales is a 12-month programme, funded by the National Lottery through the Arts Council of Wales, developed to improve representation within the literature sector in Wales. The first edition of the Representing Wales programme, launched in 2020, focused on writers of colour. Click here to find out more.
Representing Wales has been designed in consultation with communities, writers, and consultants from Literature Wales' extensive networks to address existing barriers within the sector. Over the coming years, Literature Wales will continue its focus on developing and platforming people who are under-represented and who have experienced historical and structural inequalities, racism, ableism, and discrimination.
"Literature is a democratic artform, and everyone can benefit from the process of writing or reading creatively. However, a career in creative writing is not available to all. Recent research and our consultation with writers clearly demonstrate that economic disparity leads to inequality of opportunity. We need to work hard across the sector to level the playing field. Nothing can quite compete with the confidence that economic security can give, but we hope that the 13 writers who will benefit from Representing Wales will gain the tools, insight and information needed to boost their confidence and reach their writing ambitions."
– Lleucu Siencyn, Chief Executive of Literature Wales 
Apply Now
Individuals from low-income backgrounds who want to develop their creative writing skills are invited to apply now. Applicants must be over the age of 18 and currently living in Wales.
For further information about the programme, including guidelines, FAQs and how to apply click here, or contact us: post@literaturewales.org
Deadline for applications: 5.00 pm,  Tuesday 14 December 2021